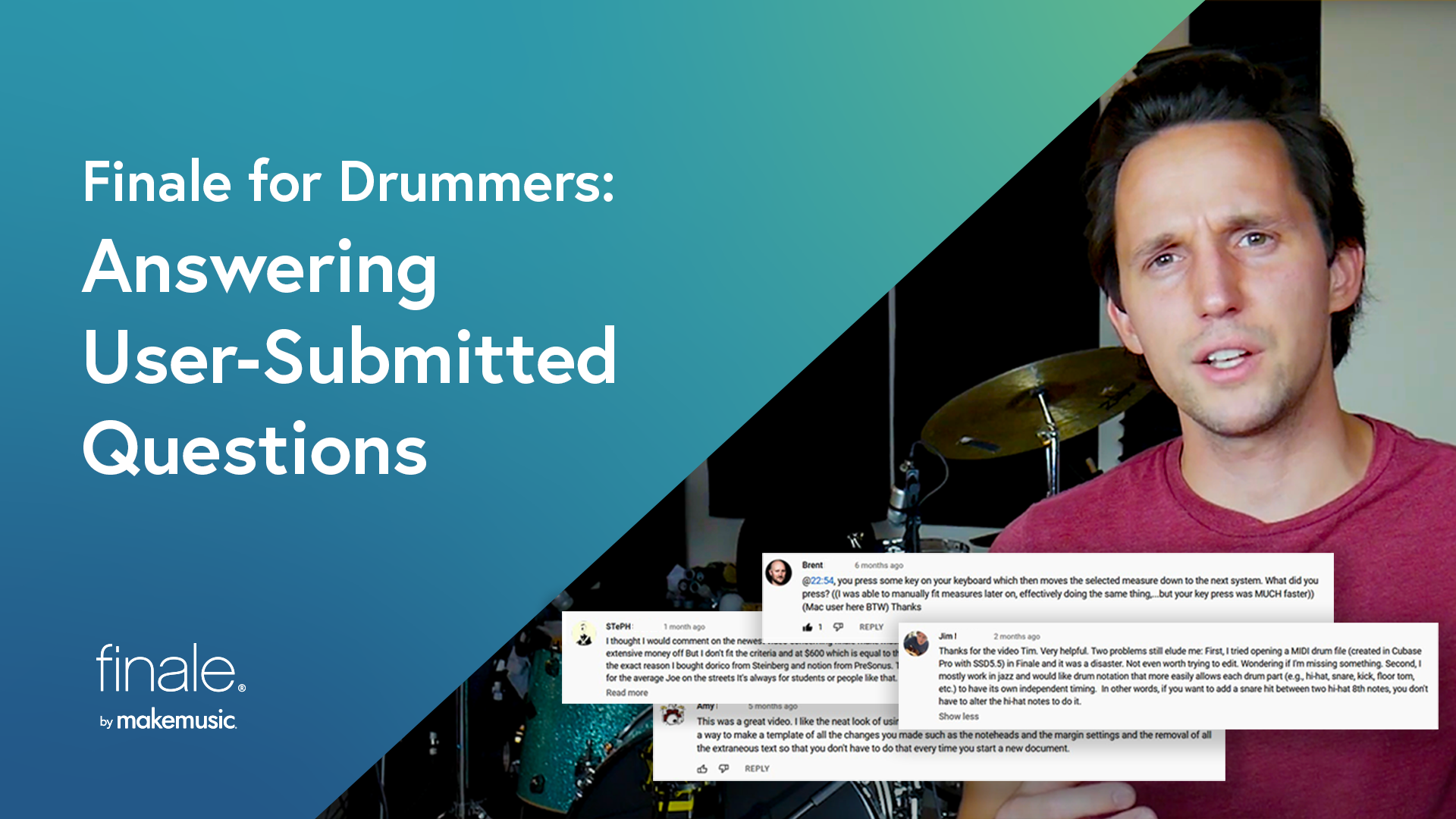 You had questions, and Tim Buell has answers! In this video, Tim answers user-submitted questions from the previous Finale for Drummers videos, as well as the Make It Stick webinar that he participated in.
This video covers common questions, such as:
Why use all stems up in drum notation?

Is there a way to use a MIDI controller for drum notation in Finale?

Can Finale be used for marching band drum notation?
And did you know that the price of Finale has been permanently reduced? Take advantage of the lowest prices on Finale v27, with discounts up to 70% off. If you've been waiting to get your hands on the latest version of Finale, now is the perfect time. 
Don't forget to check out the rest of the videos in the Finale for Drummers series for more tips on how to get the most out of your drum notation:
For more on Tim and his process for using Finale to transcribe and chart drums – download his FREE 4-part video course "How To Transcribe."