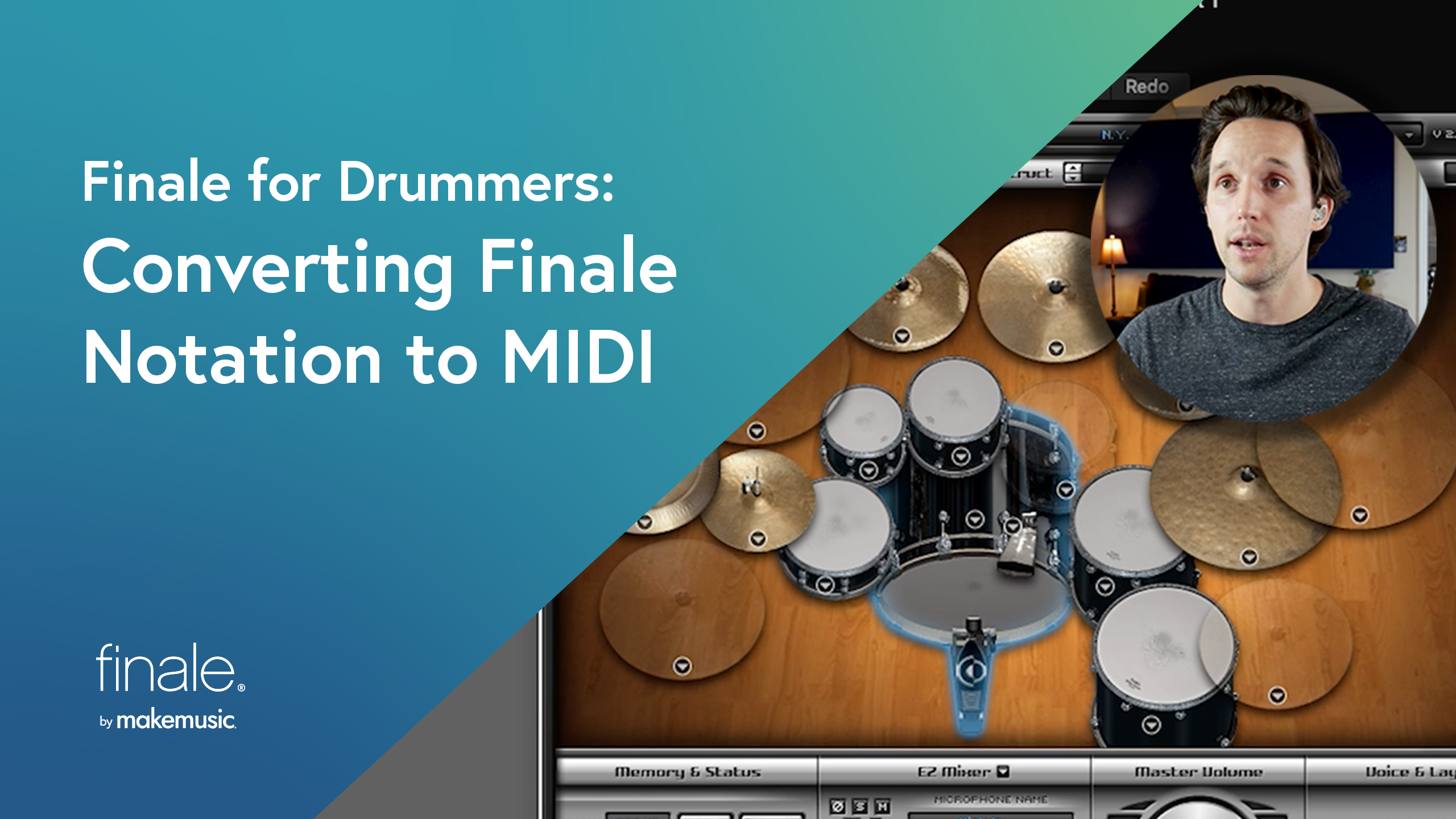 Tim Buell is back with another video in the Finale for Drummers series, this time focused on exporting Finale notation as MIDI data for use in a Digital Audio Workstation (DAW). We recognize the Finale is just one tool in a music creators toolkit. Many composers and musicians use other software such as DAWs to expand on the music they've written in Finale. 
In this video, Tim will show you how to take your completed notation from Finale, export it to MIDI, import into the DAW of your choosing, and make tweaks to get the perfect playback. Tim is using Finale v27 and Apple's Logic Pro, but much of this can be applied to any DAW such as Pro Tools or Ableton. 
Note: Some basic understanding of DAWs will be helpful when viewing this video, as Tim uses basic functions and covers topics such as VSTs, velocity changes, and more.
Don't forget to check out video #1 and video #2 in the Finale for Drummers series for more tips on how to get the most out of your drum notation. 
Tim Buell is a Nashville-based drummer, educator, and Finale user who has toured with multiple Nashville artists such as Gloriana, Cody Fry, and Adam Sanders. 
For more on Tim and his process for using Finale to transcribe and chart drums – download his FREE 4-part video course "How To Transcribe."