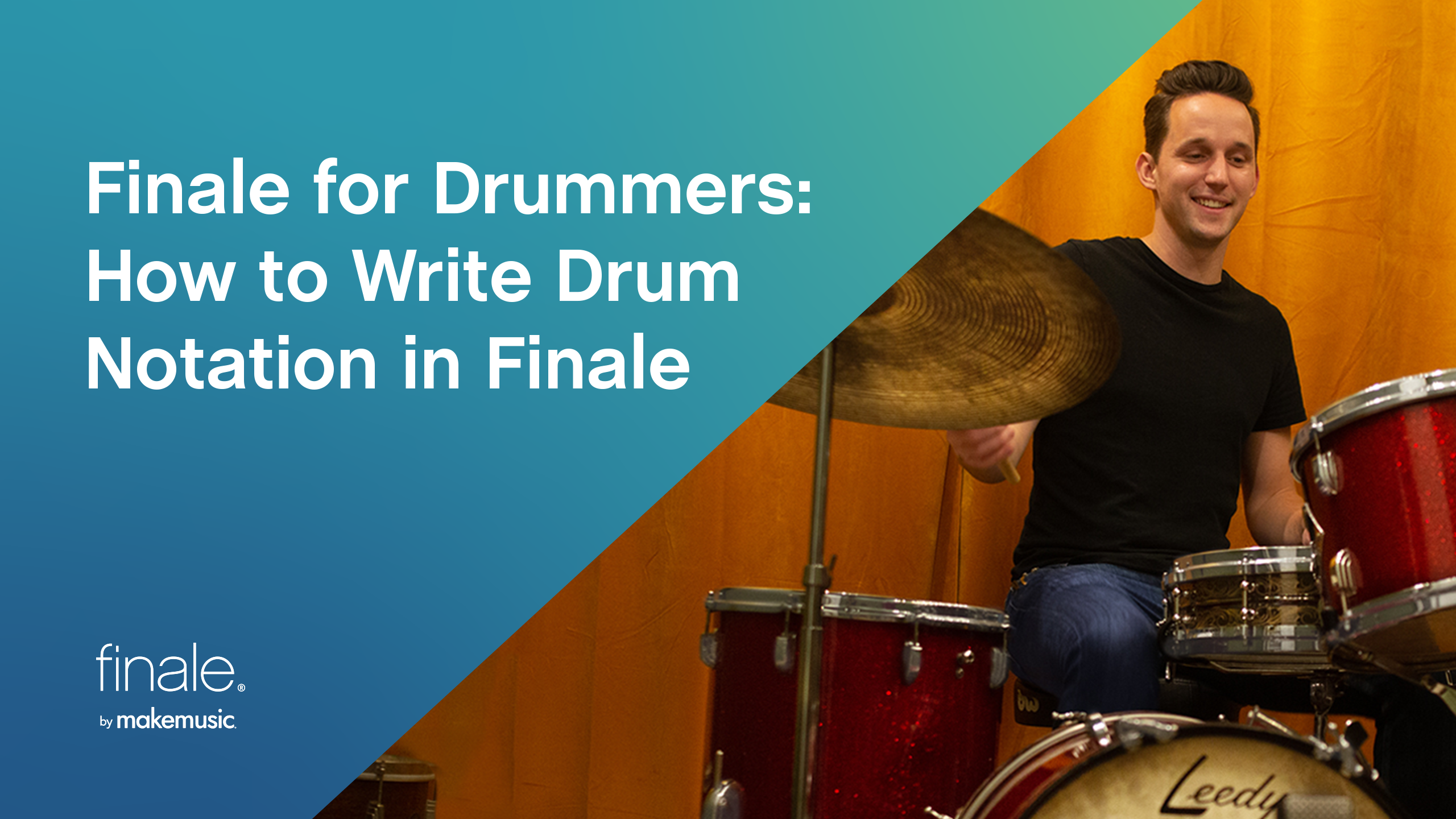 MakeMusic has partnered with Tim Buell to bring Finale users high-quality music notation tutorials and tips for drummers and percussionists writing their own drum notation. Tim Buell is a Nashville-based drummer, educator, and Finale user that has toured with multiple Nashville artists such as Gloriana, Cody Fry, and Adam Sanders. 
Tim covers a number of topics, including setting up your first drum notation document, inputting notes using simple entry, and handy shortcuts to speed up your workflow. 
Tim is passionate about creating educational resources for drummers and musicians and has created music notation books with Ash Soan, Aaron Sterling, and Aaron Spears. His transcriptions have also been featured by Zildjian, Vic Firth, and the Percussive Arts Society.
For more on Tim and his process for transcribing and charting drums with Finale – download his FREE 4-part video course "How To Transcribe."
Keyboard shortcuts used:
Launch Window
Windows: Ctrl + Shift + N
Mac: Cmd + Shift + N

Save
Windows: Ctrl + S

Mac: Cmd + S

Score Manager
Windows: Ctrl + K

Mac: Cmd + K

Select All
Windows: Ctrl + A

Mac: Cmd + A

Fit Measures
Windows: Ctrl + M

Mac: Cmd + M

Document Options
Windows: Ctrl + Alt + A

Mac: Cmd + Opt + A

Break/Join Beam