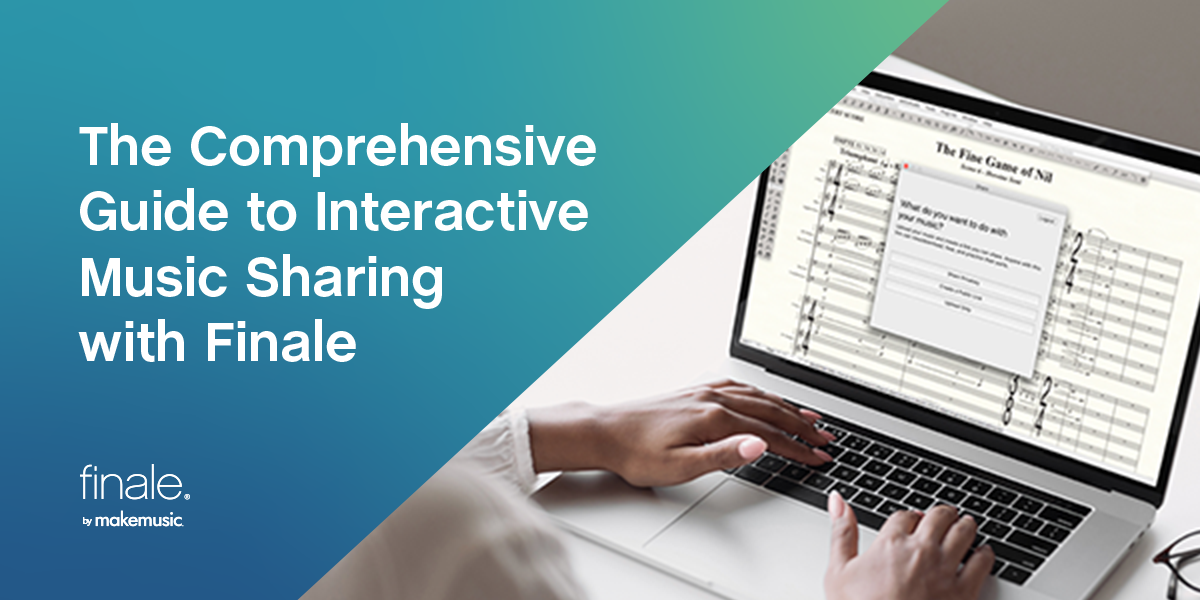 Table of Contents
Save Time When Sharing With Finale
As we continue to adapt to an ever-changing world that increasingly relies on remote collaboration, we recognize that music composition is no exception. Sharing with Finale streamlines the way that you engage with your fellow musicians and strengthens the connection between composer and performer. 
Gone are the days of tedious PDF exports and physically printing (and re-printing) your parts. When sharing with Finale, music creators can send up-to-date pieces to anyone in the world with a few simple button clicks.
Powered by a unique integration with SmartMusic, creators can upload and share their music in seconds, and give their collaborators access to a suite of web-based tools that will transform their practice experience. Recipients of shared music don't even need Finale or a SmartMusic account to view your piece, or play along with the practice tools in SmartMusic!
Why Share With Finale?
As a music creator sharing with Finale, you can:
Quickly get your music out to people without leaving Finale

Stop wasting time re-exporting PDFs, only for some people to be stuck in older versions. Your parts are always up-to-date.

Enable your recipients to use SmartMusic features such as accompaniment and real-time feedback, leaving them better prepared for rehearsals and performances

Easily store, organize, and access your files from any device

Here is what Philip Rothman of Scoring Notes and Jason Loffredo of Conquering Finale said about the sharing feature in their review of Finale v27:
"​​…even if you've never used SmartMusic, you should check it out to see if it might save you the tedium of needing to export your files, email them, create revisions, re-export, etc. Now, with a single link, your collaborators can not only have access to their parts, but also have a way of practicing them and interacting with them in a way they couldn't do before, even if they don't have Finale—or even a SmartMusic account."
Quick Start Guide
Want to start using sharing with Finale right away? Follow these three steps to share your first piece in less than five minutes. 
Step 1: Create a free SmartMusic account
Step 2: Log into SmartMusic account in Finale (File > Share)
Step 3: Upload and share your music
Getting Started
To begin using sharing in Finale, the person sharing a piece creates a free SmartMusic account. This can be done in just a few minutes, and once your account is created, you'll be able to get your music into your performers' hands without ever leaving Finale.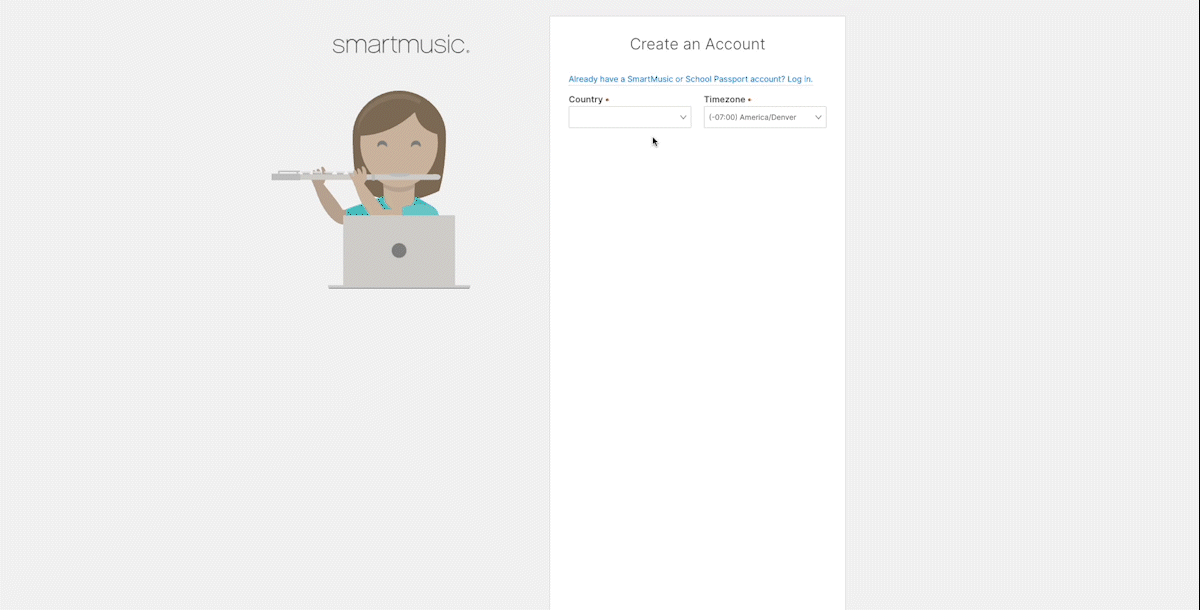 Sharing Your First Piece
Once your SmartMusic account is created and verified, it's time to share.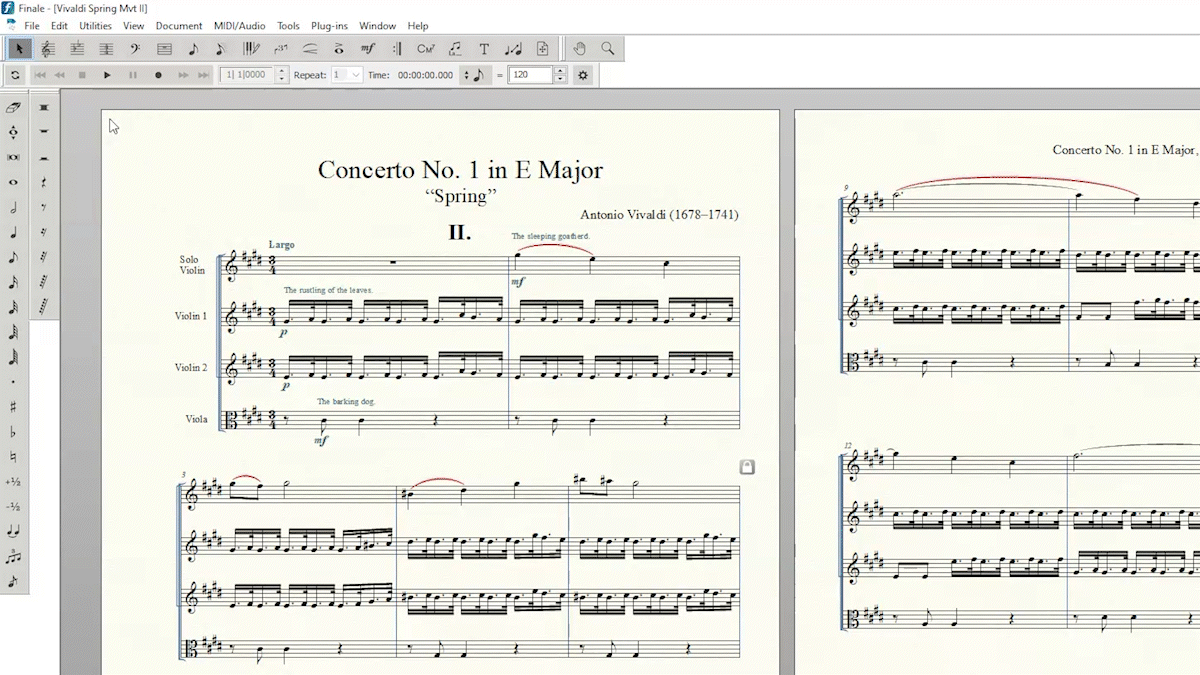 With your Finale document open:
Click File > Share

Login to your SmartMusic account (so we know it's you)


Choose whether to share your music:

Publicly – anyone you give the public link to can view your music without creating an account
Privately – only specified recipients will receive an email giving them access to your piece
Upload only – open your music in the Practice app to preview what recipients will see or to practice your music yourself

Choose whether to allow PDF download

Confirm that each part is assigned to the correct instrument

That's all there is to it! Your recipients can now access your music and utilize the powerful tools in SmartMusic's Practice app.
* When sharing with a private link the recipient will also need to create a free SmartMusic account. Anyone that receives shared music will simply need to click the link to access the Practice app within SmartMusic. 
Making updates to your piece
Need to make changes to your piece after you've uploaded or shared it? With sharing in Finale, this is as simple as a few button clicks.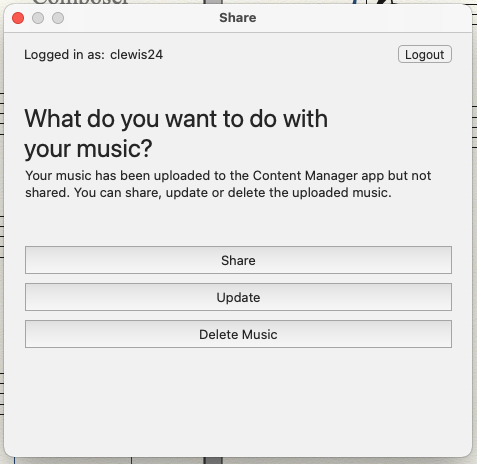 To make updates to your shared music, with your shared Finale document open:
Click File > Share

Click Update

Confirm the parts are correctly assigned and click Update

And just like that, anyone who you had previously shared your piece with now sees the updated version of your music.
Playing in SmartMusic
Recipients of the shared music can simply click the link to access the piece in the Practice app in SmartMusic. 
This app enables recipients of shared music to:
View the shared music

Play along with accompaniment from Garritan's world class sound library

Receive real-time feedback as you play along with the shared file

Download a PDF of the shared music for printing (if you gave permission)

As the document owner, you can also access your piece in the Content Manager and Practice app.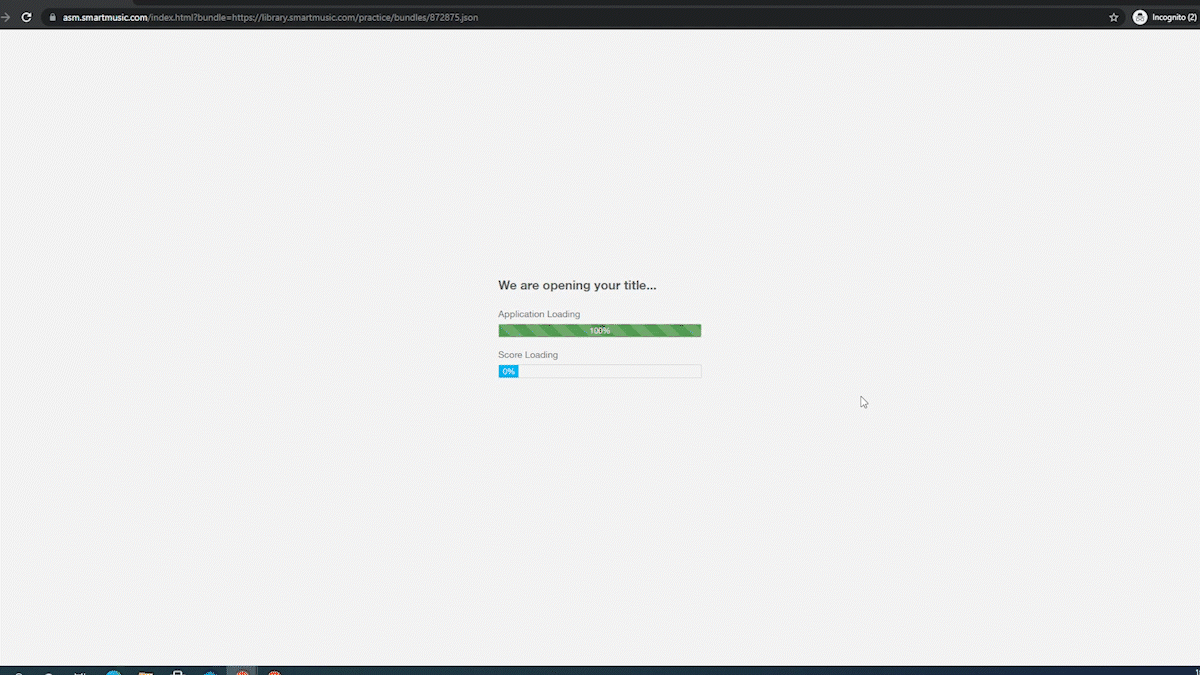 FAQs
Isn't SmartMusic just for teachers and students?
While SmartMusic has traditionally been utilized by teachers and students, anyone can leverage the benefits of the web-based suite of tools the software provides. Composers can easily get their music out to performers, and performers can benefit from a more engaging practice experience.
Why do I need a SmartMusic account?
SmartMusic's performance and practice tools allow performers to get the most out of their experience when playing along with shared files. While the person sharing the file will need an account so that only they can control the content, recipients will NOT need to create an account (if you share your music with them publicly).
Can I access my shared files from an iPad?
Yes! The Practice app in SmartMusic can be accessed from any tablet, Chromebook, or desktop computer with Google Chrome or Safari for iPad.
Why use this over exporting to PDF?
While there may be times when a PDF is ideal, constantly re-exporting and distributing PDFs can be a pain. Additionally, version control becomes a challenge, as some performers could be using one version, and a different performer is using another version. 
But maybe the biggest shortcoming of a PDF is that it's static marks on a page. The Practice app transforms that content into living music with audio playback and other features so that your recipients can dynamically interact with the notes.
Why not just email my Finale file to my performers?
While emailing a Finale file is still an option, the recipient will need Finale to access the file. As such, they'll be able to do everything to your file that you can with Finale: edit it, send it to others, and so on. When sharing with Finale, you can feel assured that your recipients will have access to your piece, and the ability to practice using the SmartMusic tools, but they won't be able to make any unwanted changes.
I never share files with others, why should I use this?
Even if you use Finale strictly for personal use, the sharing feature can still be beneficial. Opening your music in the Practice app empowers your practice with realistic playback, one-click transposition, and real-time assessment as you play along with the other parts. Finale's new sharing features transform tedious solo practice into engaging repertoire mastery.