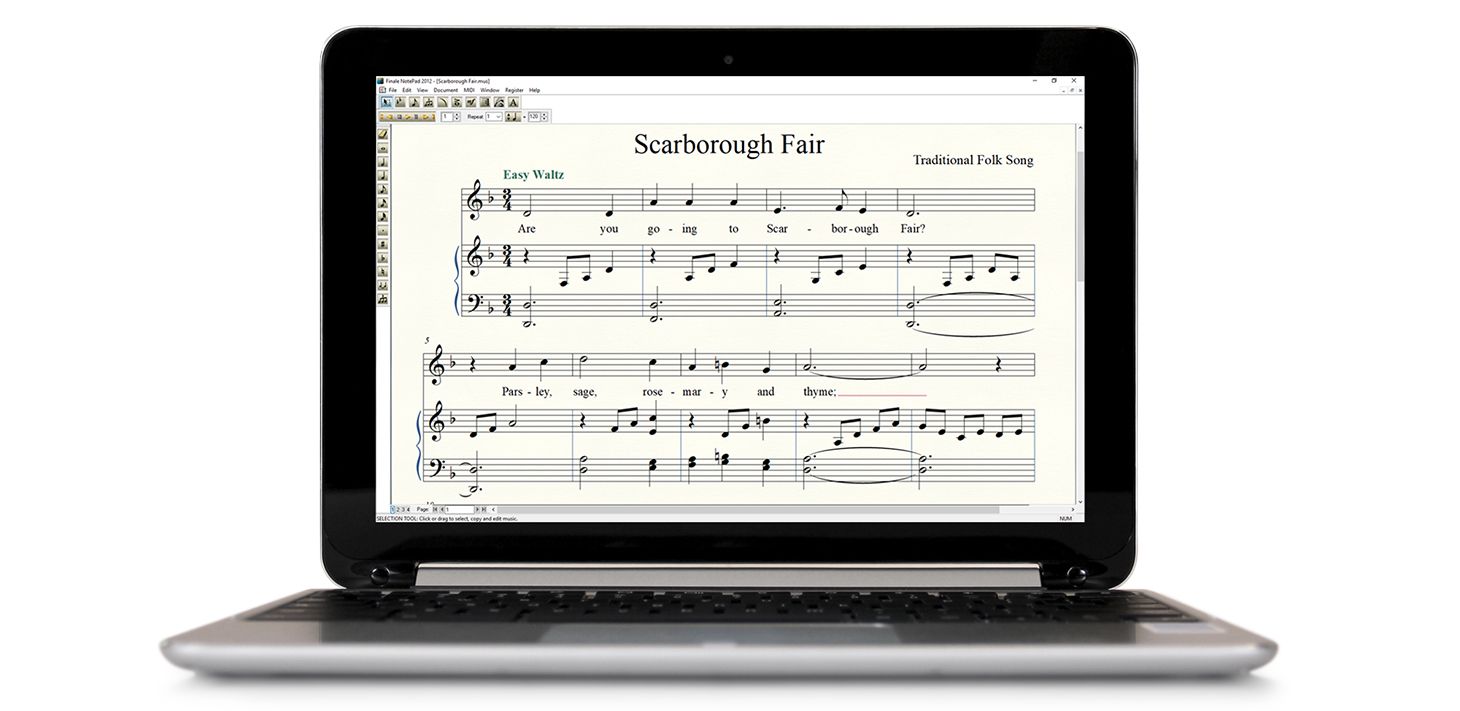 your free introduction to music notation software
With Finale Notepad, you can create orchestrations of up to eight staves. You can add notes by clicking them into the staff or importing MIDI or MusicXML files. Once your music is in NotePad, you can hear it play back, see it on the printed page, and share it with other NotePad users and users of other Finale family music notation software.
looking for even more music notation features?
Get the full Finale v27 experience on both Mac and Windows with a 30-day free trial. Create scores, generate parts, play, print, save: whatever you wish. Everything is included except the premium Garritan sounds
get started
Whether you're notating guitar tablature, composing a piano solo, or arranging for a jazz combo, NotePad's Setup Wizard sets up your score automatically. NotePad handles instrument transposition, clefs, key signatures, and more, freeing you to explore the creative process.
hear your music
Hear your notes as you enter them, then press Play to hear how they work together. With NotePad's instant feedback, you can quickly shape the music of your imagination. Best of all, with Human Playback and built-in high-quality sounds, your music sounds great.
more than just notes
In addition to entering notes, it's easy to add dynamics and tempo markings that actually influence NotePad playback. Plus, you can enter lyrics and create guitar tablature and percussion notation, too.
share your music
With Finale NotePad you can print professional-quality sheet music and exchange your NotePad creations to collaborate with fellow NotePad and Finale users. You can also share MIDI and MusicXML files, back and forth, with users of hundreds of other music programs.