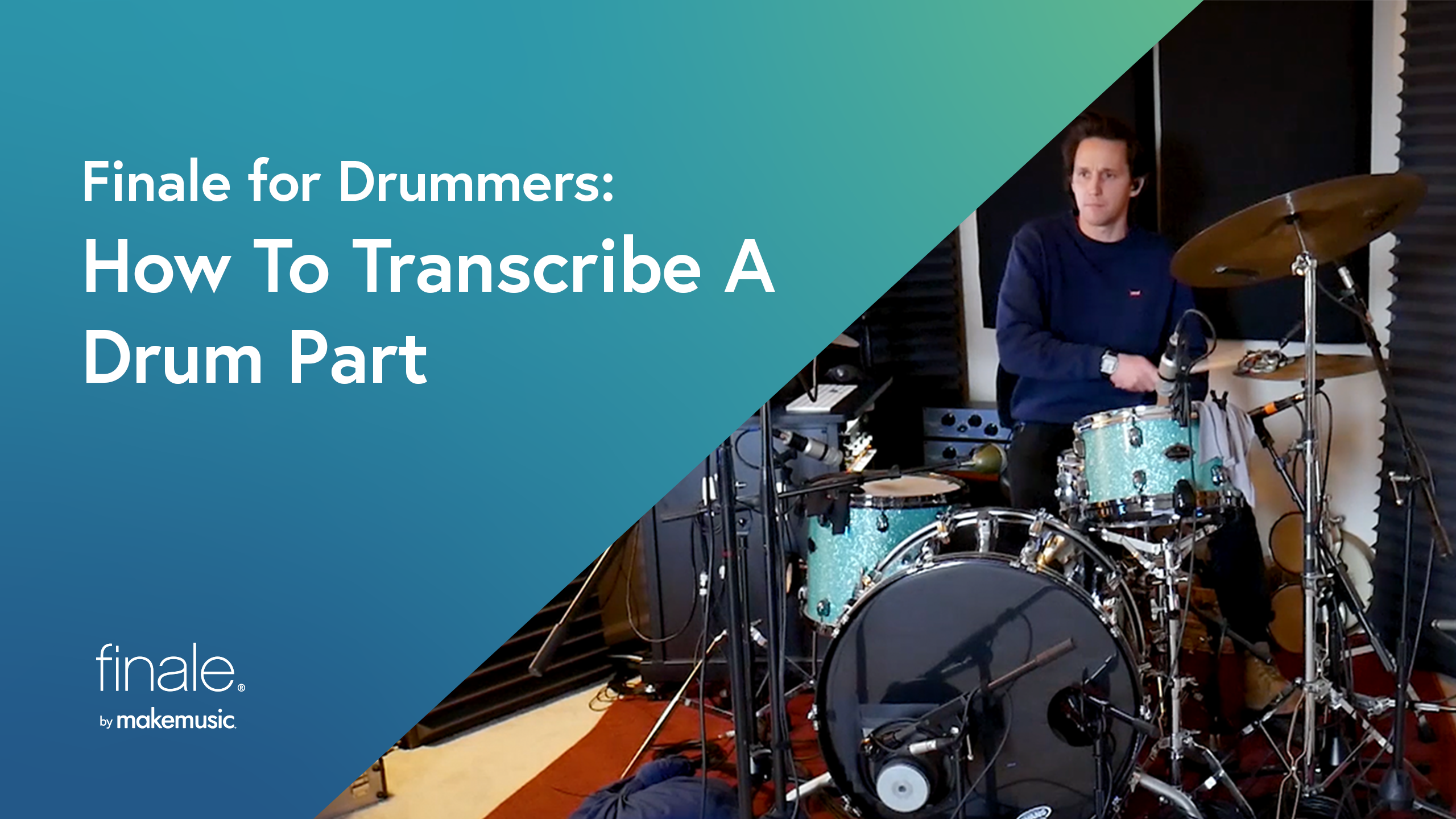 Tim Buell is back with part #2 of Finale for Drummers: How to Transcribe a Drum Part! Now that you know the basics of writing drum notation in Finale, in this video, Tim will show you how to transcribe a drum part note for note, sticking for sticking. He also shares his best tips and tricks for speeding up your workflow and transcribing drum parts as efficiently and accurately as possible. This video is a great overview for both newer Finale users and experienced transcription pros alike.
Click here to download the free template.
Tim Buell is a Nashville-based drummer, educator, and Finale user that has toured with multiple Nashville artists such as Gloriana, Cody Fry, and Adam Sanders. 
For more on Tim and his process for using Finale to transcribe and chart drums – download his FREE 4-part video course "How To Transcribe."
Keyboard shortcuts used:
Zoom In/Out
Windows: CTRL + (Zoom in) CTRL – (Zoom out)

Mac: Cmd + (Zoom in) Cmd – (Zoom out)

Place Accents 
Windows/Mac: Hold 'A' while double clicking a note with the Articulation Tool

Enter Tuplets (Simple Entry) 
Windows: CTRL + 9

Mac: Cmd + 9

Hide Measures 
Windows/Mac: Highlight measures and hit 'H' with the Staff Tool