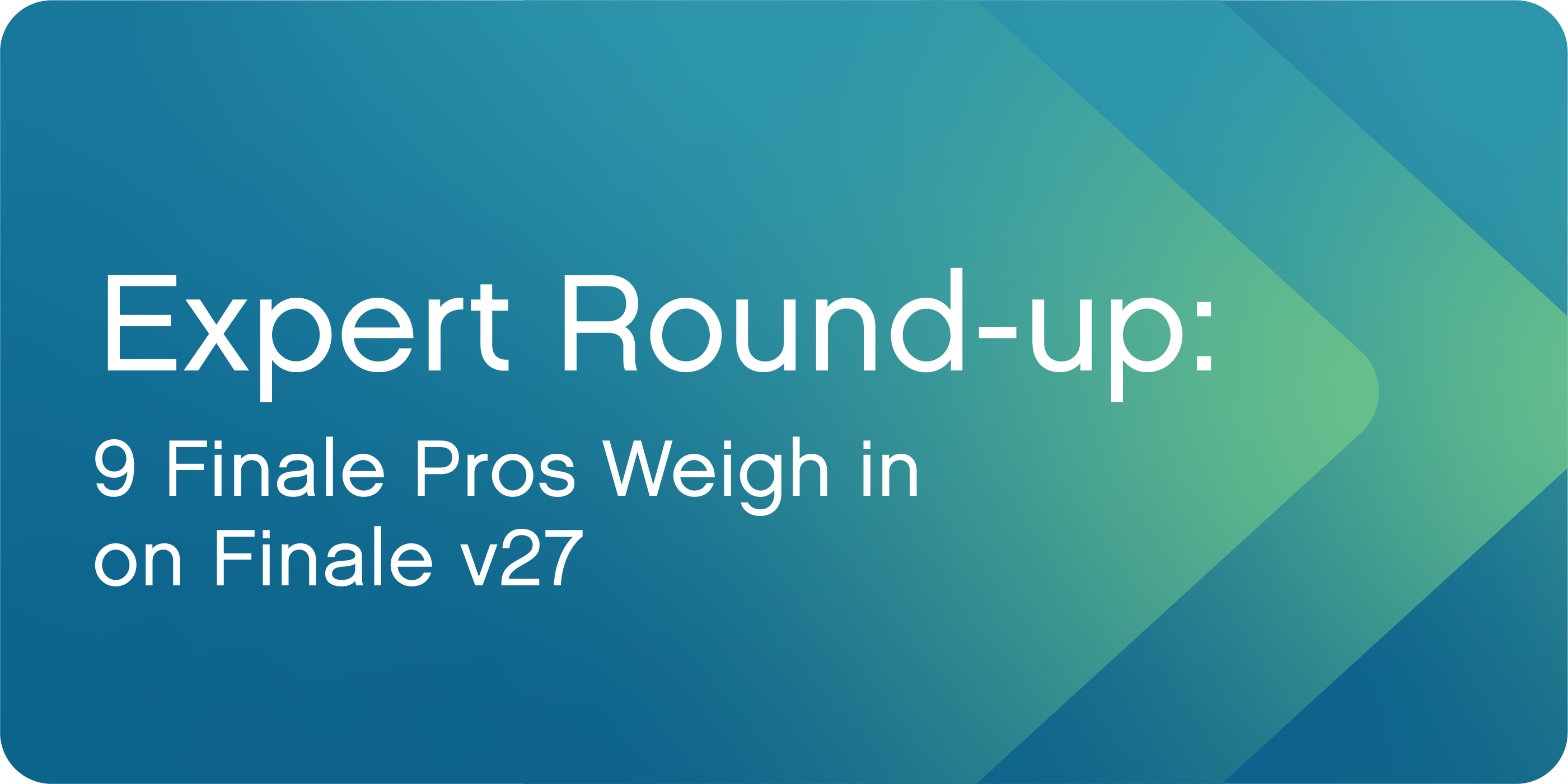 With each new release of Finale, we strive to make improvements that will create a better music notation writing experience for our users. 
The releases of Finale v27 and v27.1 have brought exciting new features such as Standard Music Font Layout (SMuFL) support, SMuFL conversion, interactive music sharing, improved Human Playback of SMuFL music font, support for MusicXML 4.0, and a wide range of bug fixes and quality of life improvements. 
We believe that Finale v27 is the best version of Finale yet, and there is still more to come. But don't just take our word for it⸺we asked the experts using Finale every day what they think about Finale v27 so far.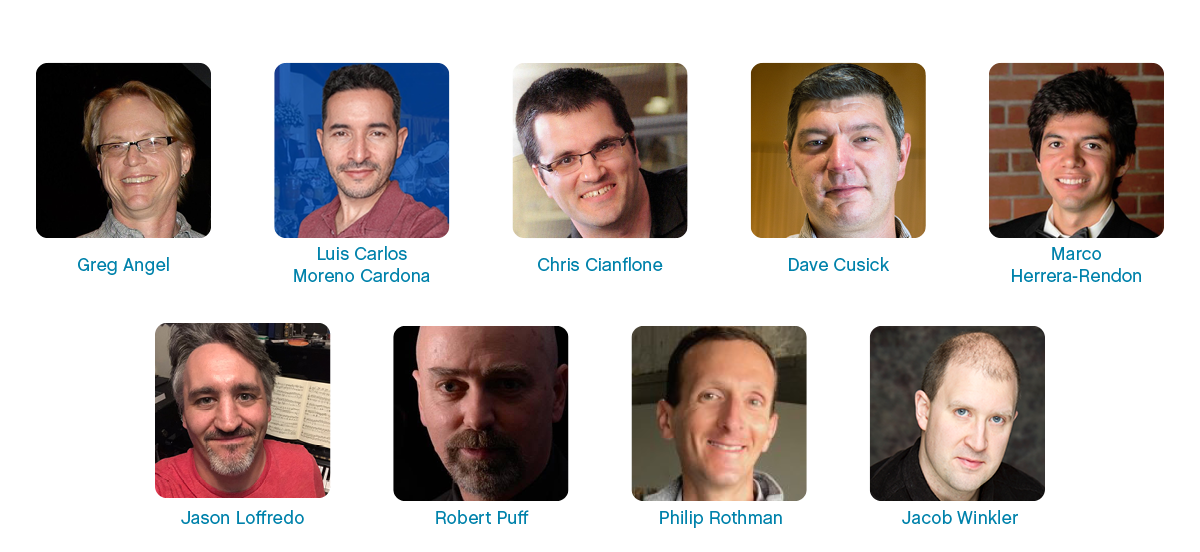 ---
I think my favorite new feature in Finale 27 has got to be the new SMuFL fonts. There's so much that's now right at your fingertips that used to require searching through multiple fonts to find. And with the new shortcut, (Cmd-Opt-Shift-S on a Mac, or Ctrl-Alt-Shift-S on Windows), as well as the newly categorized font character browser, it's really easy to access a huge cache of music characters in Finale! Everything from alternate noteheads to harp diagrams to microtonal accidentals to percussion pictograms to accordion registrations and seemingly everything in between can now be added without changing fonts. 
In addition, the ability to perfectly swap one SMuFL font for another SMuFL font in Finale is a real game-changer for anyone that wants to explore 3rd-party fonts. It's really easy now: if the font is SMuFL, it will work in Finale with no fuss!
Philip Rothman, Editor and Principal Contributor,

Scoring Notes
[In v27] you can start to see the realization of the benefits that using SMuFL fonts provide to Finale. Conversion is a huge deal, as is updating the document settings to use the font's metadata. For anybody that has an old file created in something previous to version 27, it's very easy to open that file in 27.1, convert it to a SMuFL font-based file, and enjoy all of the extra characters that exist in the Finale Maestro or other SMuFL font.
Luis Carlos Moreno Cardona, Musician, Administrator, and CEO of

Aulamusical.com

 
My favorite feature of Finale v27 is its connectivity with SmartMusic because it allows us to use Finale v27 to create the score and share it immediately with a colleague or a student: It is also very easy to modify the score and update it. This gives many possibilities of interaction for musicians and saves us time before a rehearsal or during an online music lesson.
Marco Hererra-Rendon, Software Engineer, MakeMusic, Inc.
Sharing in Finale allows you to quickly share your work with performers, students, and collaborators. I'm excited to expose Finale users to a whole new set of music-making tools that sharing in Finale will make extremely easy to use.
My favorite new feature (besides the ongoing improvements to SMuFL display and playback, of course!) is the enhanced MusicXML feature set.
Chris Cianflone
, Finale Developer, MakeMusic, Inc.
While I love the power of the Shape Designer, Stem Connection Editor, Font Annotation dialog, and various other tools in Finale, it's nice to not have to visit those areas as much anymore as a result of the support for SMuFL fonts.
Jacob Winkler, Artistic Director, Seattle Girls Choir
The reworked Insert Symbol dialog in the text menu is the best tool in the industry for navigating the thousands of glyphs available in the SMuFL standard. Being able to type in the name of the symbol you're looking for and have the possibilities instantly start narrowing down is fantastic. I shudder to think of the time I've spent trying to hunt for symbols across multiple fonts by hand!
Greg Angel, QA Developer, MakeMusic, Inc.
The addition of Standard Music Font Layout (SMuFL) fonts make it quick and easy to try different looks by changing the default music font which will also load appropriate engraving options from the font designer. Also, the SMuFL conversion released in v27.1 allows you to update old documents to the latest font technology. 
Dave Cusick, Finale Product Specialist, MakeMusic, Inc.
As a longtime user of Finale myself, I am excited that during the v27 lifecycle we are addressing bugs that have been around for some time that I know are a source of frustration. Fixing these small issues will provide a much more fluid and enjoyable experience creating music for all of our users, myself included!