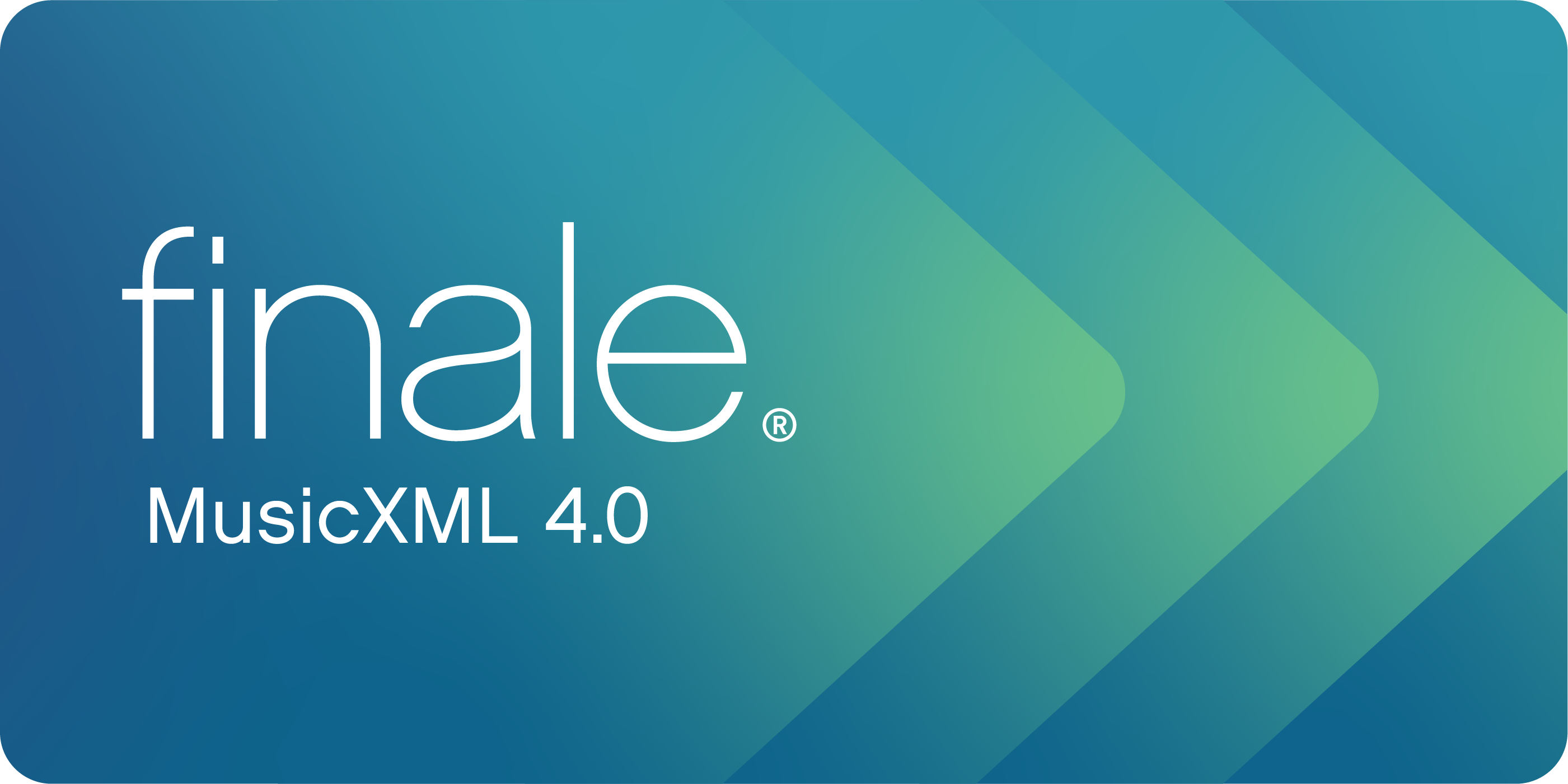 Ver artículo en español
We are officially one week away from the launch of Finale v27! With the launch nearly here, we are pleased to announce that MusicXML 4.0, the recently-released version of MusicXML, is fully supported by Finale v27. 
If you're unfamiliar with MusicXML, it is the standard interchange format for music notation applications. Just as .mp3 files have long been associated with sharing recorded music, MusicXML files are synonymous with sharing digital sheet music. 
With the release of MusicXML 4.0, more information is being imported and exported in MusicXML files than ever before, saving musicians time when collaborating with users of any major music notation software. 
Notable improvements in MusicXML 4.0 include:
Concert pitch scores with transposed parts are now exported and imported.

Swing playback is now exported and imported.

Roman and Nashville chord styles are now exported and imported.

Measure numbering that use a top or bottom staff are now exported and imported correctly for use with linked parts.

Staff scaling and line spacing are now handled separately during export and import.

Linked parts in compressed files are now supported in a standardized way that all applications can use.

These are just a few of the updates included in MusicXML 4.0. For a full list of updates, visit this site.
"MusicXML 4.0's support for concert scores, linked parts, and swing playback are big steps forward in exchanging sheet music between applications," said MusicXML creator and VP of MusicXML Technologies Michael Good. "Version 4.0 adds over 50 new features since MusicXML 3.1 was released in 2017. Finale v27 supports many of these new features, and we expect other applications to follow over the next year to make exchanging music notation work better for everyone."
MusicXML was first released by creator Michael Good in 2000, and it quickly revolutionized the digital notation landscape. It is the only open-source interchange format for music notation developed at the World Wide Web Consortium (W3C) by an inclusive community of musicians and software developers. Supported by over 250 applications, MusicXML enables creators to collaborate in singular fashion. The new features provided in MusicXML 4.0 aren't just for users of Finale. Users of any music notation software will benefit from the launch of version 4.0.