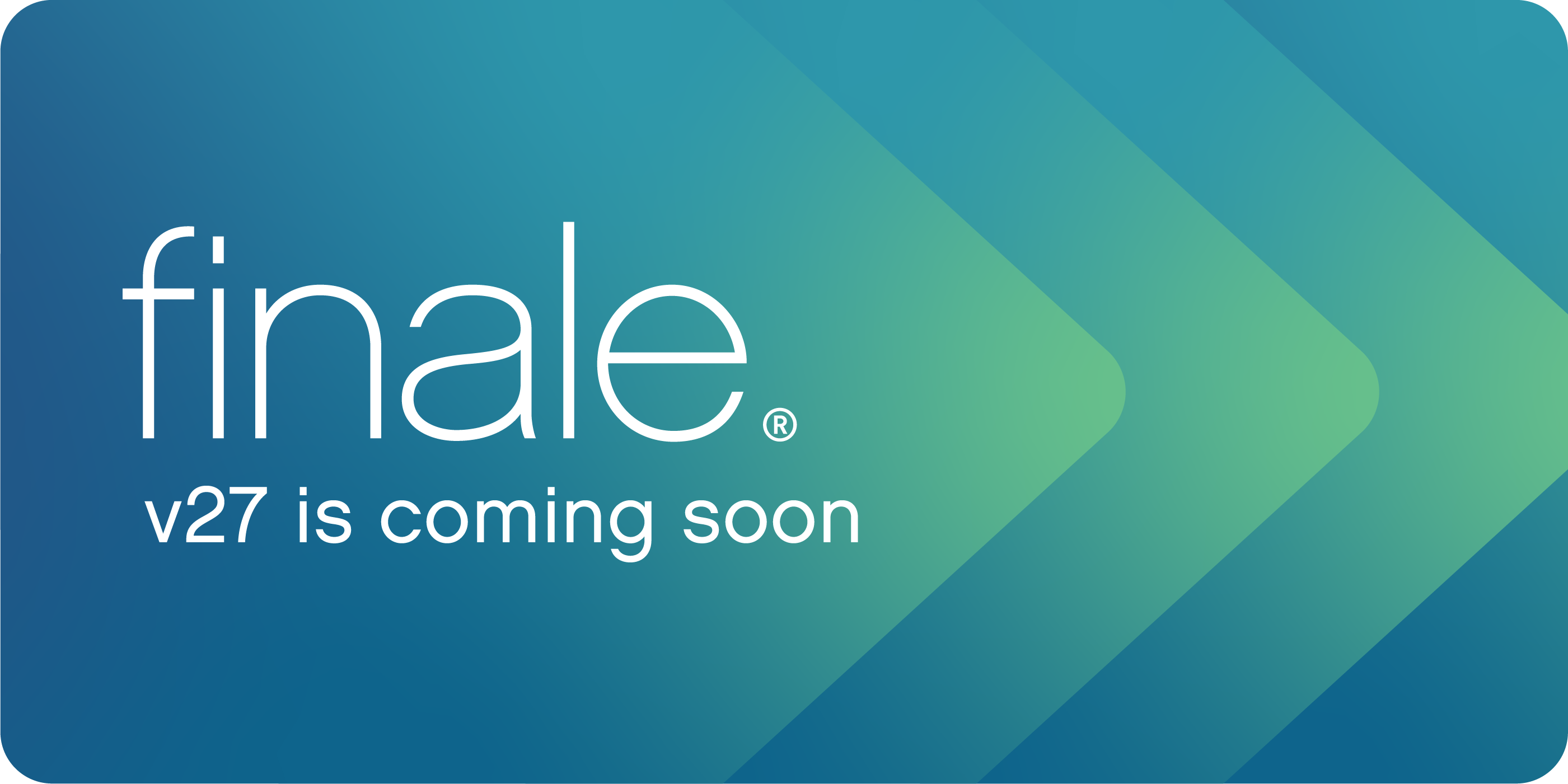 Ver artículo en español
It's been nearly two-and-a-half years since the initial release of Finale v26, and after multiple product updates and the launch of Spanish-language Finale, we are excited to announce that Finale v27—the next major version of the world's most powerful music notation software—is coming soon! 
Music Your Way
It is important to us that every new version of Finale is aligned with our core mission: to enable committed musicians and music professionals to efficiently create easy-to-read notation for performers. With Finale v27, users can anticipate new features and updates that support content sharing, refined workflows, playback improvements, and bug fixes. With each new feature, we hope to enable you to envision, create, and share music your way.
Over the next several weeks we'll share details on some of the flagship features and improvements in Finale v27. These features include:
Advanced sharing functionality

Standard Music Font Layout (SMuFL) support

Playback improvements

MusicXML 4.0

Quality-of-life updates and bug fixes

We invite you to subscribe to our blog so you can be notified as soon as updates go live. Stay tuned!