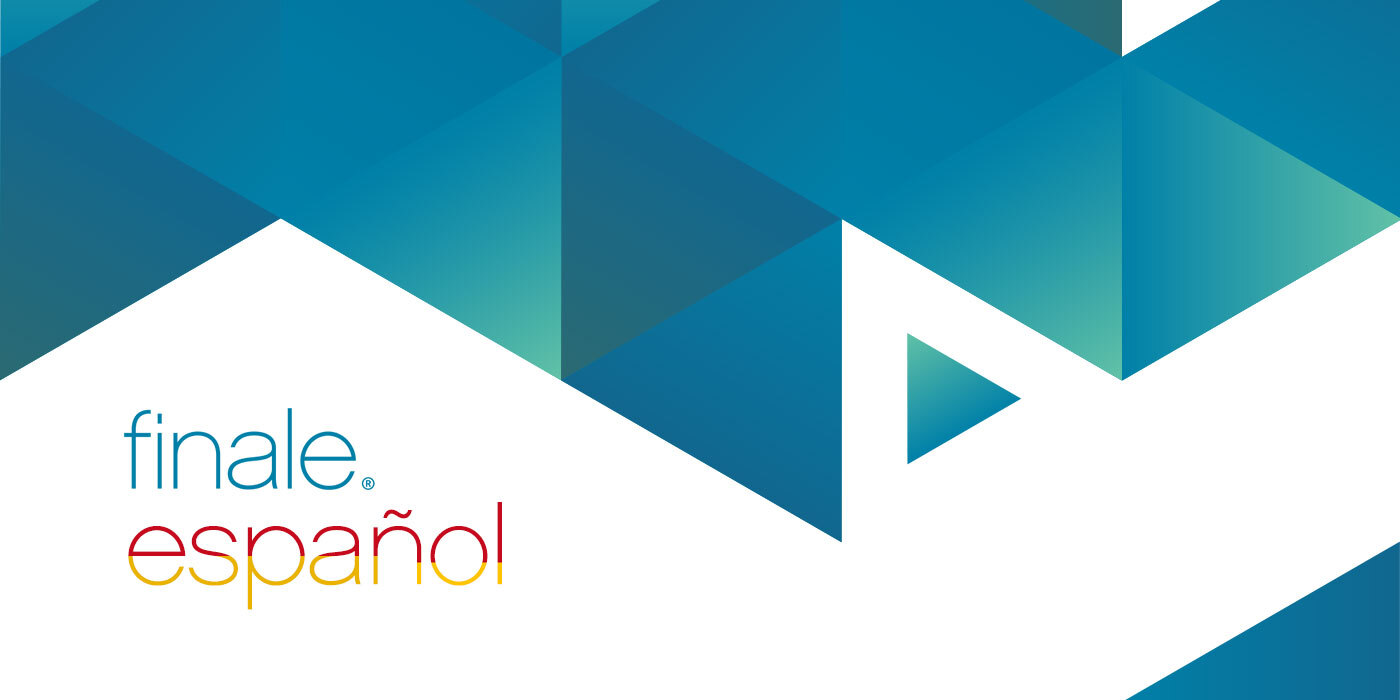 Ver artículo en español
Spanish Finale version 26 is now available for download from finalemusic.com!
Finale is the world standard in music notation software. For over 25 years, musicians around the world have relied on Finale to create, edit, audition, print, and publish musical scores. Now available in Spanish, Finale offers composers, arrangers, students, teachers, copyists, and publishers complete control over every aspect of the printed page.
The Road to Spanish Finale
How did we get here? The road to Spanish Finale was paved by our development team, who began by identifying ways to streamline internal processes in a manner that would allow us to provide music creators all around the world with the best native language experience of Finale in a timely fashion. In laying this foundation, we realized we could leverage our new template to scale up to additional languages, resulting in new opportunities to connect with non-English speaking users and an overall improved music notation experience.
Given that Spanish is so widely spoken domestically and internationally, we thought it would be the perfect first language to bring Finale to more musicians across the globe. With direction from our fellow Spanish-speaking Finale team members, we were able to take complete ownership over the translation process, giving us full confidence in delivering a quality interface that authentically speaks to you and in allowing us to provide reliable support that you can trust.
What's New in Version 26?
Every version of Finale accumulates new benefits like features, fixes, sounds, and more. Known as the notation software that can create anything, today's Finale allows more time for making music while ensuring you retain all of the flexibility Finale is known for. 
Auto-stacking articulations

Slur/articulation interaction

Instant tremolos and rolls

Horizontal centering

New expressions and articulations

Enhanced chords
Getting Started in Finale v26
Need help getting set up? We've got you covered. Browse our Quick Reference Guide, Knowledge Base Articles, and blog for an introduction to Finale's primary tools and features:
Try Spanish Finale v26 today with a Free 30-Day Trial!
Visit our online store to purchase Spanish Finale v26.