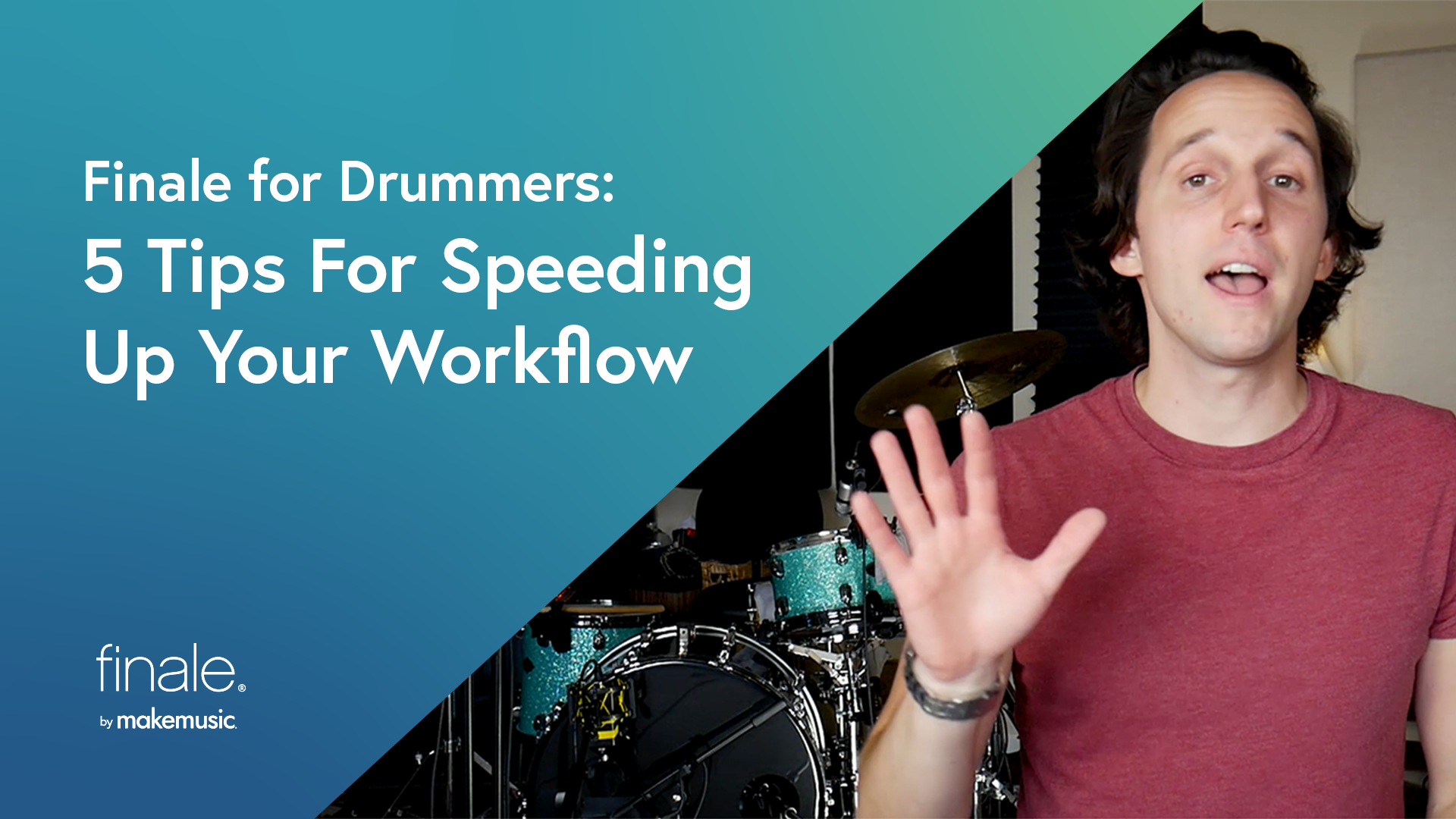 Do you ever feel overwhelmed by the sheer amount of tools at your disposal when working in Finale? Perhaps the number of options slows you down, making working in Finale a slow, laborious process. Well no longer. In this video, Tim Buell is back with his top 5 tips for speeding up your Finale workflow, streamlining your processes, and increasing your efficiency. 
Tim covers topics such as creating custom templates, using time-saving keyboard shortcuts, and utilizing third-party devices such as Stream Deck to make creating beautiful drum notation a breeze. See all of this and more in the video below:
And did you know that the Finale Summer Sale is going on now? Take advantage of the lowest prices on Finale v27, with discounts up to 70% off. If you've been waiting to get your hands on the latest version of Finale, now is the perfect time. 
Check out the first three videos in the Finale for Drummers series for more tips on how to get the most out of your drum notation:
For more on Tim and his process for using Finale to transcribe and chart drums – download his FREE 4-part video course "How To Transcribe."