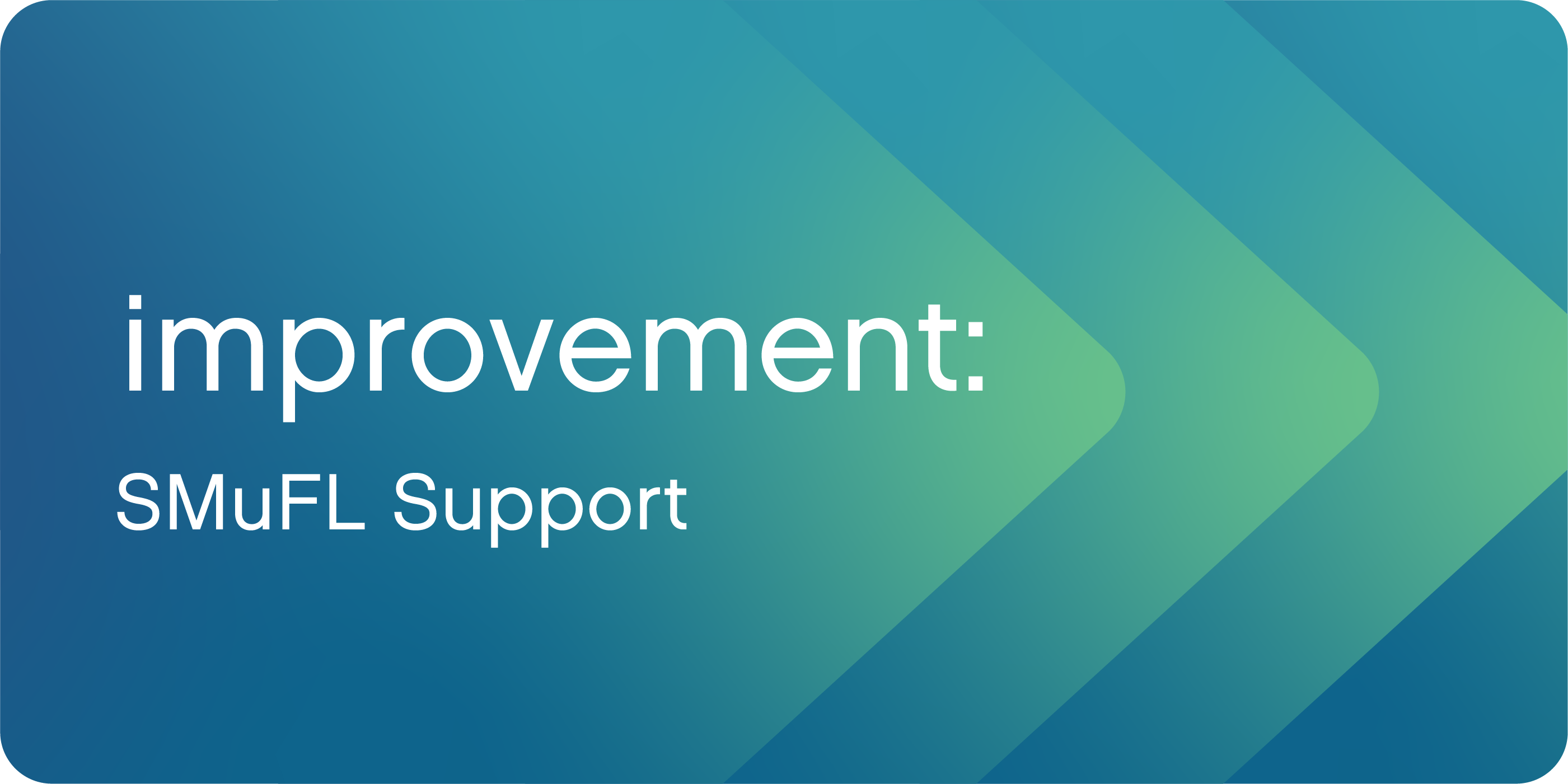 Ver artículo en español
With the upcoming launch of Finale v27, we wanted to share another exciting feature that will be available with the new version: Standard Music Font Layout (SMuFL) support.
If you're not familiar with SMuFL, SMuFL fonts organize musical characters into a common layout so that any notation program knows where each type of musical symbol can be found in the font. This makes it easier to collaborate with people that use a different music notation software, and also makes it much easier to change the music font in your document.
"While I love the power of the Shape Designer, Stem Connection Editor, Font Annotation dialog, and various other tools in Finale, it's nice to not have to visit those areas as much anymore," said Finale developer Chris Cianflone.
Giving Finale the smarts to understand SMuFL fonts opens up a whole new world of workflow improvements. SMuFL support:
Adds nearly ten times more characters to Finale's default music font, reducing the need to create your own symbols.

Minimizes the time spent proofreading and making corrections after switching music fonts.

Expedites the selection of musical symbols in a comprehensive music font.

To realize these enhancements, we're doing more than merely making Finale capable of using SMuFL fonts. We're also including updated SMuFL-compliant versions of the MakeMusic fonts that you've come to rely on for decades—Maestro, Broadway Copyist, Jazz, Engraver, along with a newly-added handwritten font—each with an expanded range of characters and delivered in a modern format for maximum compatibility.
Additionally, Finale becomes the only music notation software that allows for both SMuFL and non-SMuFL fonts. With this new feature, Finale v27 is set to become the leader in collaborative creation of effortlessly-readable music notation. 
We know that SMuFL is part of the future of digital music notation, and we see this as phase one of our SMuFL-related improvements. As such, we're committed to expanding these features in subsequent v27 releases. 
Some additional features that will be available in future updates include:
Comprehensive availability of SMuFL fonts in all tools, dialog boxes, libraries, and plug-ins involving font characters

Conversion of documents using legacy fonts to SMuFL fonts

Recognition of markings containing characters from SMuFL fonts for Human Playback

User interface tweaks to streamline access to musical symbols

Improved support for third-party SMuFL fonts

One of the advantages of making SMuFL support pervasive throughout Finale is the unprecedented level of musically-authentic potential that a standardized approach promises. We've got lots of ideas for new and improved features built on SMuFL-enabled semantics in the near future, which means you'll be able to get your work done faster than ever. Stay tuned!