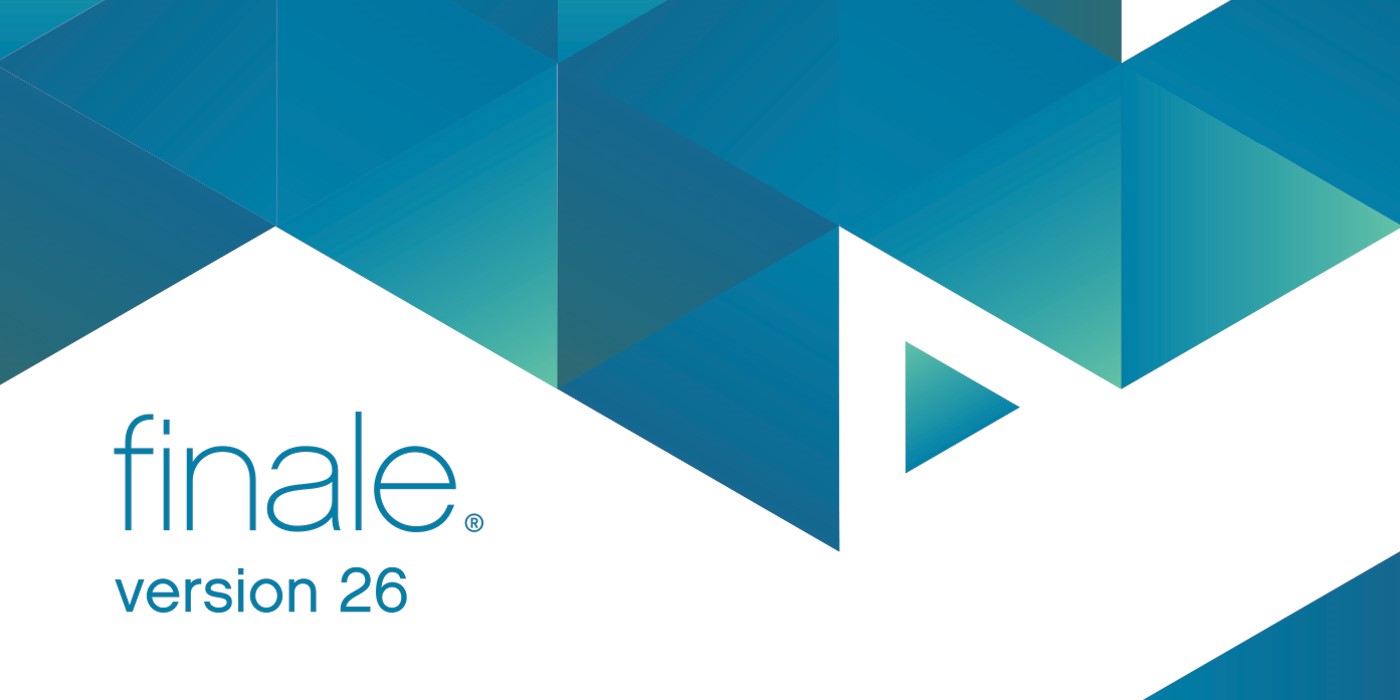 As regular readers of this blog know, Finale version 26 was released earlier this month. We've enjoyed seeing the positive reaction it's received from customers as well as from reviewers like Philip Rothman.
Today we're pleased to announce we've released Finale 26.0.1, the first free-of-charge update for all users of Finale v26. It includes two main improvements for Mac users:
Horizontal scrolling in Scroll View and Studio View works correctly when using a trackball or by using SHIFT+scroll wheel

Synthetic bold fonts print as expected
Not sure what a "synthetic bold font" is? When a font doesn't include a bold typeface, many applications (including Finale) simulate one when you select a bold style for that font. Finale v26 initially made such fonts bolder than in previous versions. With the update the bold weight prints the same as it did in previous versions.
There are additional minor improvements "under the hood," which impact both Mac and Windows users, so we suggest Windows users update too.
Installation Instructions
If you own Finale v26, here's how to get the free update:
Either follow the update prompt in Finale or:

Mac: Choose

Finale

>

Check for Update

.

Windows: Choose

Help

>

Check for Update

.

Click

Install update

. The download begins immediately.

Follow the on-screen instructions to install Finale v26.0.1.
Don't own Finale v26 yet? You can upgrade here and/or try it for free.