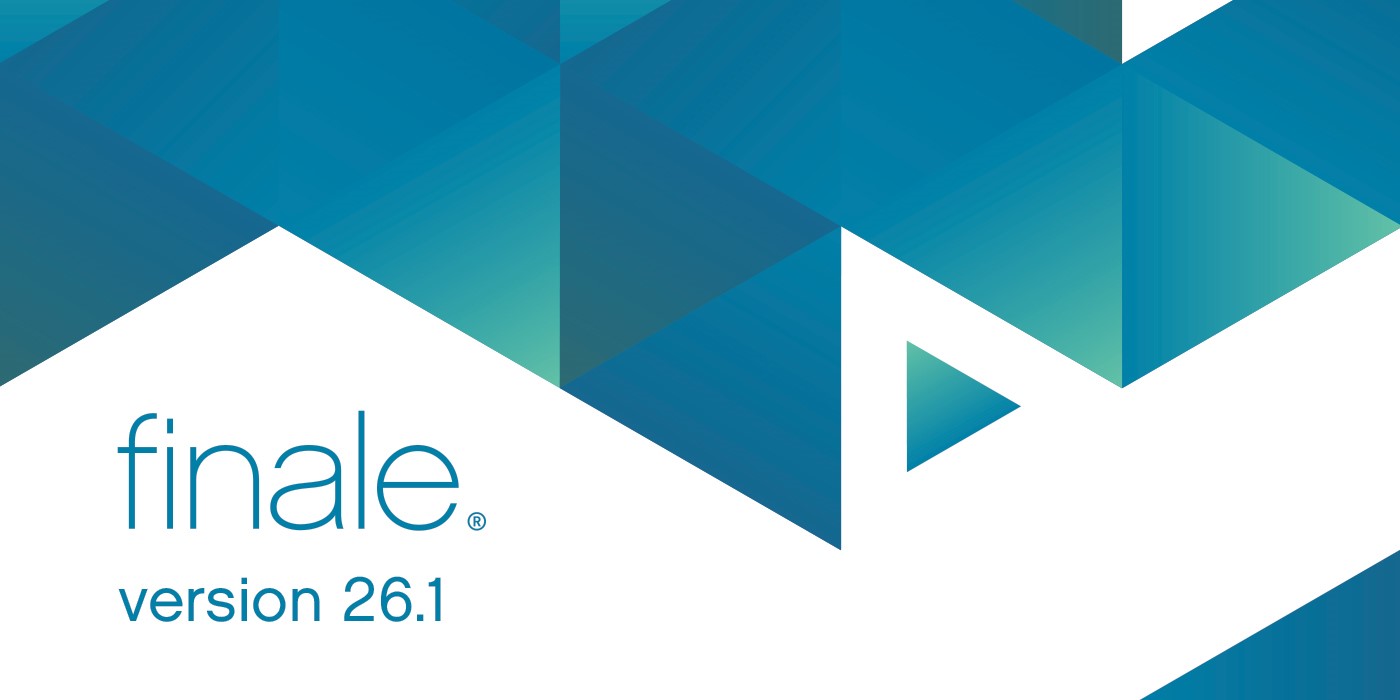 Today we released Finale v26.1, a free-of-charge update for all owners of Finale version 26. This update fine-tunes articulation placement features added in v26, improves Finale's User Manual, and offers general enhancements and bug fixes. It also debuts a new feature that converts classic SmartMusic SMP and SMPX files into a format that can be used with new SmartMusic.
Articulation Placement
Improvements have been made in Finale's new articulation placement features:
Articulations that center on stem when stem-side now center on the notehead if there is a notehead-centered articulation also present.

Articulations set to "Always Above" now flip to below/stem side when multiple layers are present.
These new positioning improvements can be applied to existing documents by choosing "Yes" in the "Update Articulation Positioning" dialog box, which appears when opening them in 26.1.
Finale User Manual
Finale's User Manual has been made more helpful with v26.1. All articles referencing menus, submenus, and tools are now cross-referenced to display not only what each item does, but also to provide information on how to accomplish each musical task.
New Feature: SmartMusic File Conversion
For years, only Finale could create files that could be read by classic SmartMusic. These were called SMP (and later SMPX) files. Today, new SmartMusic can open MusicXML files created by hundreds of music software products, but it does not read older SMP or SMPX files. Have an older Finale file you want to use in new SmartMusic? No problem: simply save it as a MusicXML file, and you can open it in new SmartMusic.
Some users, however, have old SMP and SMPX files, and no longer have access to their source Finale files. In anticipation of classic SmartMusic's retirement on August 31, 2020, Finale v26.1 can now convert these older SMP and SMPX files to a new file type (SMZ) that can be read by new SmartMusic.
More Highlights
While this maintenance release includes many small fixes, not all are apparent from the outside. Some remaining highlights among those that can be seen include:
The Patterson Plug-ins Lite plug-in collection has been updated for compatibility with new v26 articulation placement features.

A Mac-specific issue has been fixed where performance could suffer when Finale was left running for multiple days.

The male barbershop quartet template was improved.
Want to see all the features and fixes that have been added in Finale v26.1? The Finale User Manual lists them in the "What's New" sections for Mac and Windows.
Installation Instructions
Ready to install? If you own Finale v26, here's how to get the free update:
Either follow the update prompt in Finale or:

Mac: Choose Finale > Check for Update, then click Install Update. The download begins immediately.

Windows: Choose Help > Check for Update, then click Install Update. The download begins immediately.