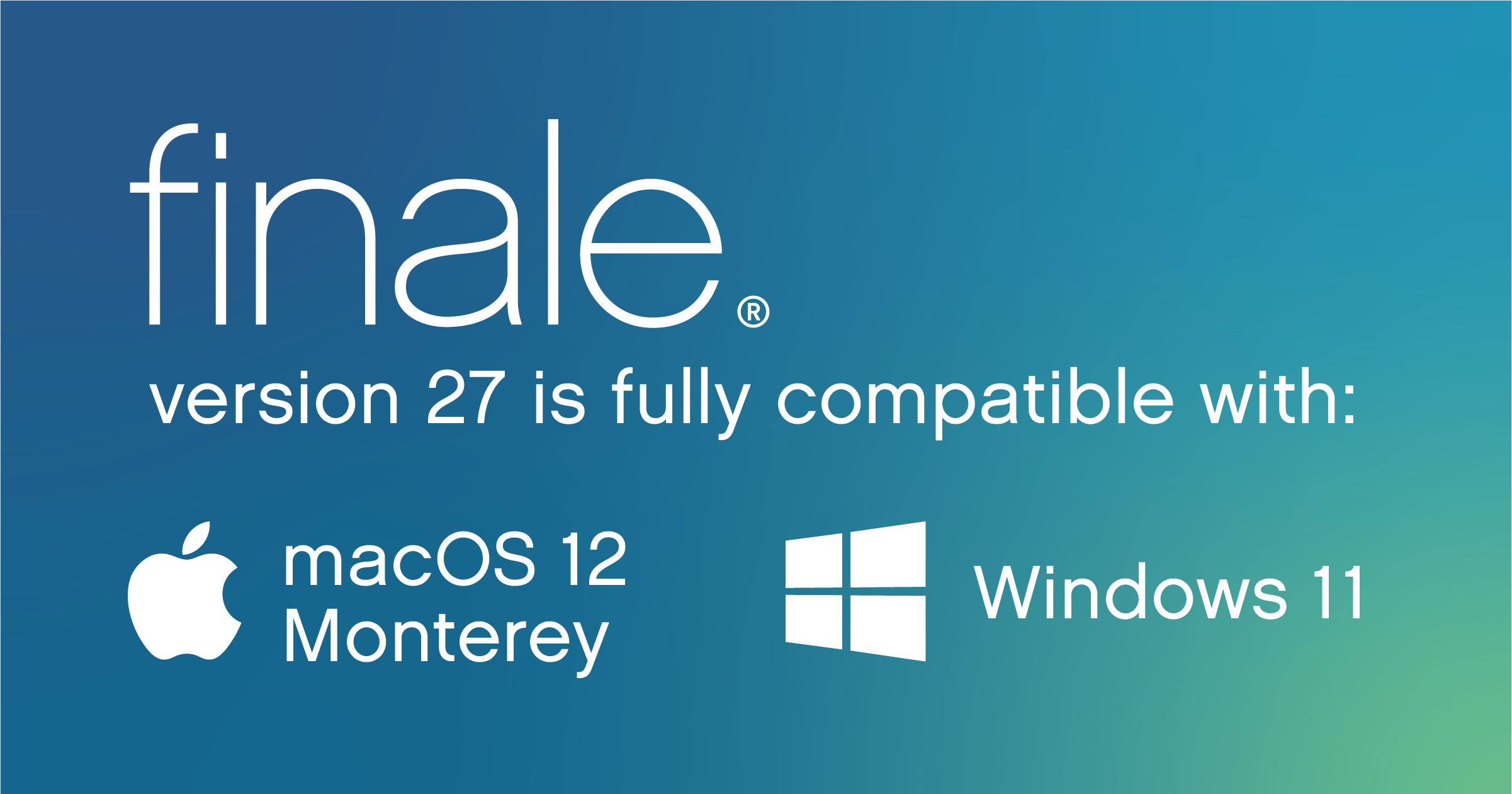 After thoroughly testing Finale v27, Finale v26.3, and Garritan products with both macOS 12 Monterey and Windows 11, we have found that there are no major OS-related issues that prevent these products from working as expected. Both operating systems are considered supported within our system requirements. 
There is one minor text font issue present in macOS 12 that you can find more detail about here.
Additionally, after testing Finale v27 with computers based on Apple's M1 processor, we have not found any issues that prevent the program from working as expected. Finale is not currently a native Apple Silicon app and must be run using Apple's Rosetta 2 technology.
We understand that Apple is moving towards supporting Silicon processors only and that all software, including ours, will need to run natively on these processors in the near future. Although we do not have a timeline to share yet, we are currently in the process of updating Finale and Garritan products and hope to provide these versions soon.
All previous versions of Finale (v25 and earlier) are not compatible with operating systems beyond macOS 10.14 Mojave. No updates will be issued and these releases will continue to remain in their current state. Please refer to our system requirements for operating system compatibility information for each version of Finale.