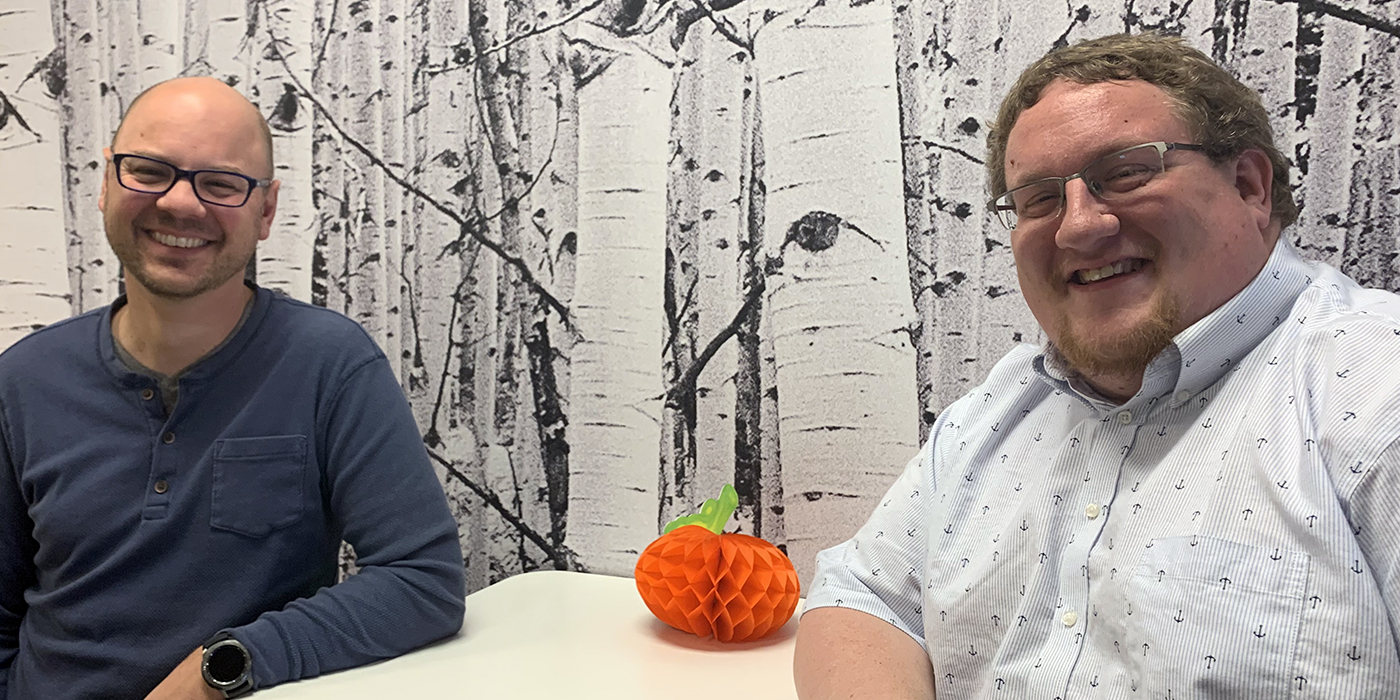 Last year around this time we released Finale v26. Now seems like a good time to review the year and talk a little about where Finale is headed. To do so, we spoke to Jason Wick, the senior manager of the Finale product development team, and Jon Tschiggfrie, product manager, audio/notation.
It's been a year since the initial release of v26, what have you all been up to?
Jon: In May we released Finale v26.1, which continued to deliver on the workflow improvements that shipped with v26. But long before that release, we'd also been focused on other ongoing development.
Jason: Over the past twelve months, the majority of our team's efforts have gone into technical improvements that don't yield short-term user-facing benefits. Although our friends using Finale haven't seen big differences on the surface, the underlying code has changed dramatically.
How are these changes going to impact us as Finale users?
Jason: Although it sounds kind of funny, our goal in the short term is that you won't initially see a change. The architectural work that we've been doing modifies hundreds of thousands of lines of code and those changes are investments in the long-term viability of Finale.
Jon: If you play an instrument, you need to maintain things – not just your own proficiency, but the instrument itself. You eventually have to refret the guitar or repad the saxophone. It's the same with Finale.
Jason: We believe that spending most of our time on the most critical technical pieces of the program today will allow us to provide features and benefits faster in the future so that we can be more responsive to all our users, both on Windows and Mac platforms.
Jon: The most important thing for us is to make certain that Finale users can continue to get the work done that they need to do.
How does Finale v26.2, due in November, fit into this?
Jason: It ensures that Finale can function well on a modern macOS and begins to deliver some of these architectural improvements into the hands of Finale users.
Jon: Exactly. Namely, the key changes in v26.2 are security improvements and a better user experience with macOS Catalina.
Security improvements?
Jason: Apple has increased its security requirements for application installations. Although we're not required to support these changes until 2020, we've decided to push these enhancements to our users as soon as we can.
Is work on Finale v26.2 separate from this future development?
Jason: We're able to do both at the same time, because we have some very clever engineers and testers working on it. They also appreciate that we don't want to interrupt our users' work.
By the time Finale v25 was a year old, several updates had been released. You've just announced the second update for v26. Why the change in pace? 
Jon: We are deliberately prioritizing these technological, architectural improvements over user-facing work, both this past year and for the next. This means there will be fewer "dot releases" for v26 than there were for v25. Ironically, this could be misinterpreted as a lack of investment in development, when it's quite the contrary: we're doing nothing less than doubling down on the future of Finale.