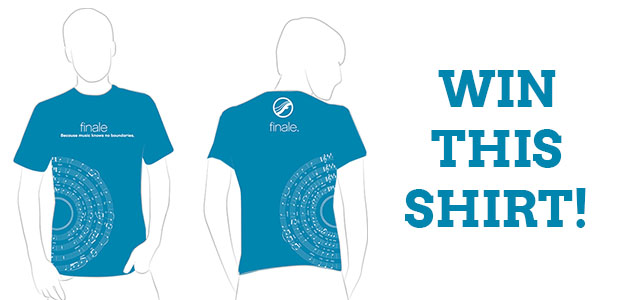 Have an idea for a Finale blog post? Is there some topic you'd like to see discussed on the Finale blog? Let us know by clicking on "Comments" below and you'll automatically be entered into a free drawing.
Want more details?
Everyone who shares a suggestion, by adding a comment to this specific post before 11:59 PM on 2/28/14, will be automatically entered in a random drawing to win a Finale T-shirt featuring Mark Adler's Finale engraving and the copy "because music knows no boundaries." While you're welcome to comment multiple times, you'll only be entered in the drawing once.
We'll announce the winner, and share some of our favorite suggestions, the first week of March.