Want to write out a short pop melody for your marching or pep band? Not sure how to get started? The right template can really make a difference, saving you a lot of time in formatting parts. Especially if you haven't fully explored Finale's Linked Parts yet, you might be amazed at how quickly you can create some great-looking marching band charts – with parts in the appropriate flip chart size, too.
To help you get started, we've created two templates, both of which can be downloaded as a .ZIP file here. One is a portrait-orientation template for traditional marching band scores and the second is a landscape-orientation template for pep band scores. Each has the same instrumentation and flipbook size parts.
To see how easy it can be, try this out in either template: Enter a melody in the Piccolo staff and copy it to the Tuba staff. Notice how, by default, Finale transposes your melody to a playable range (which of course is an option you can turn on or off). Now for the reveal, go
to Document
>Edit Part,
select the Tuba part, and see how nice it looks already!
Other benefits of these templates include…
Bigger time signature, tempo markings, and measure numbers in the
score provide an easy-to-read experience and reduce the need for extra annotation.
Instruments labeled
with multiple parts on one staff have split linked parts for easy input. For example,
if you enter notes into Layer 1 and 2 on the Flute Staff, notes from Layer 1 will go
to the Flute
1 part, and notes from Layer 2 will go to the Flute 2 part. And if notes are entered into only one layer, both parts will show the entered notes.
Auto-Sequenced Set Number Expression in the "Rehearsal Marks" category for easy input of your drill numbers.
Margins are adjusted in the score so that a standard hole punch doesn't punch through any of the music.
The Baritone B.C. staff is linked to both a Baritone in Bass Clef as well as a Baritone in Treble Clef Part.
Linked parts have been adjusted to work well for exporting SmartMusic files.
I have one final tip. To use these templates most effectively, I suggest you make the following adjustments in Finale:
Edit > Check "Use Filter"

Edit > Edit Filter > Uncheck "Staff Styles"
Have any questions? Please let us know on Facebook or Twitter.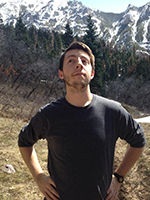 CJ Garcia is an engraver and quality assurance technician at MakeMusic, where he helps create and edit content for the SmartMusic library.
CJ earned a B.M. in composition from the Lamont School of Music, and was a drum major for the Blue Knights Drum and Bugle Corps from 2012-2014.
When he isn't writing music or absorbing the Colorado scenery, CJ enjoys losing himself in the land of Hyrule while playing the Legend of Zelda series.