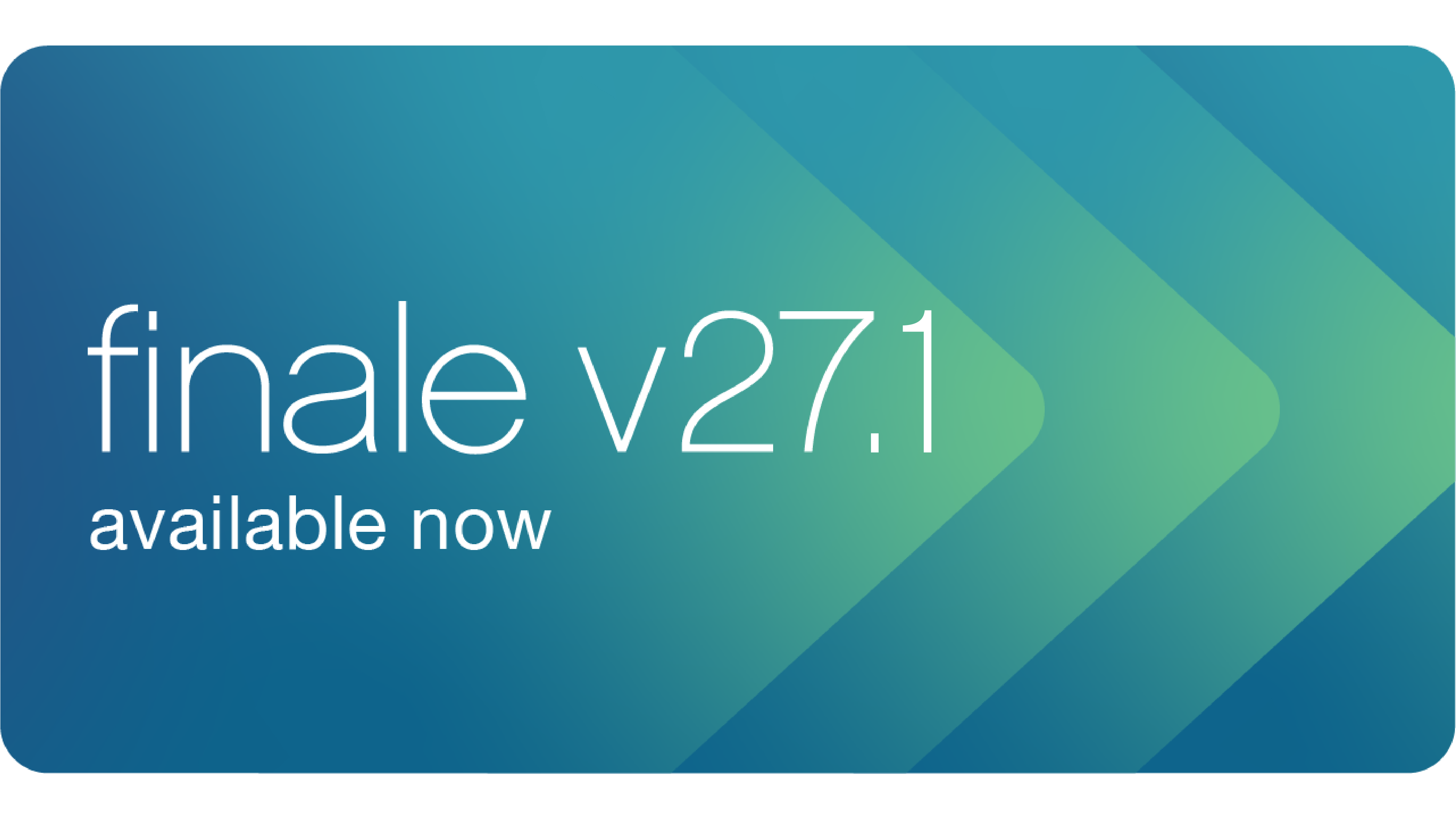 Ver artículo en español
When Finale v27 was released, it was done so with commitment to making continuous improvements that would add to your Finale experience. Today, we're excited to announce that Finale v27.1, the first of several free updates to version 27, was released today..
Finale v27.1 is a free maintenance update for owners of Finale version 27, offering new features and updates to existing functionality, including conversion from legacy to SMuFL-compliant music fonts, Human Playback recognition of markings using SMuFL fonts, improved MusicXML import and export, and a range of bug fixes and interface improvements.
To download and install v27.1:
Select Finale (Mac) or Help (Windows) > Check For Update

Click Learn More (Mac) or Install Update (Windows) and follow the onscreen prompts

Updates in v27.1 include:
It is now possible to switch legacy non-SMuFL music fonts in documents to SMuFL-compliant music fonts.

Finale can now import engraving settings from a SMuFL-compliant music font into a document.

Human Playback now recognizes expressions and articulations that use SMuFL-compliant fonts.

Several new libraries using the SMuFL-compliant Finale Maestro font have been added.


The TG Tools Easy Harmonics, TG Tools Easy Tremolos, Create Coda System, and Drum Groove plug-ins have been updated to use the correct characters in SMuFL fonts.

The Drum Groove plug-in now works properly with standard macOS user accounts.Staff instrument list names are now visible in dialog boxes while in macOS Dark Mode.

The Symbol Selection dialog box now filters out blank and unused character slots and can be navigated using the arrow keys.

MusicXML import and export have been improved.

View the full Release Notes for more information on the updates included in Finale v27.1.