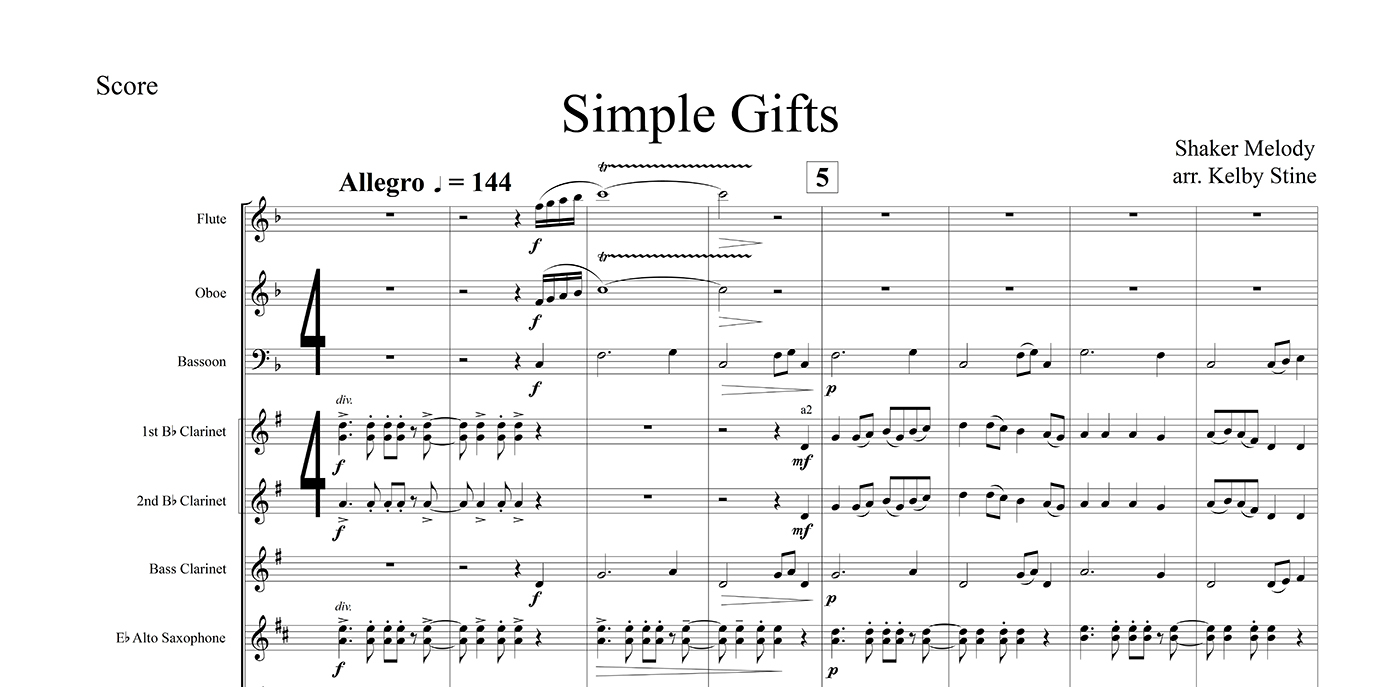 Whether you are creating a film score for the recording studio or a band arrangement for the high school stage, your goal is to aid the conductor in any way you can. One improvement that can prevent a conductor from squinting is to add large time signatures. While setting this up in Finale just takes a few steps, we've created some videos to walk you through the process:
Keep in mind you can also find these and other videos by going to Finale's Help menu and choosing QuickStart Videos.
Non-Video Version
If you are not a video person, we've still got you covered. Follow the steps below and you are all set!
From the

Plug-ins

menu choose

Scoring and Arranging,

and then

Global Staff Attributes

. The

Global Staff Attributes plug-in

dialog box appears.

Deselect

Time signatures in Score

. Select

OK

.

Choose

Document

>

Document Options

. On the left, choose the

Fonts

category. The

Document Options – Fonts dialog box

appears.

Next to

Notation

, select

Time (Score)

. Select the

Set Font

button. The

Font dialog box

appears.

Choose

Engraver Time

and next to

Size

, type "48." Select

OK

.

Choose the

Time Signatures

category on the left. The

Document Options – Time Signatures dialog box

appears.

Under

Vertical Adjustment

, in the

Score

column, set

Top Symbol

to 1″,

Bottom Symbol

to -.75″, and click

OK

. You may need to experiment with these values to suit the needs of your score.

Choose the

Staff tool

.

Click to the left of the third staff (to select the entire staff). Choose

Staff

>

Edit Staff Attributes

. The

Staff Attributes dialog box

appears.

Select

Time signature in score

. Click

OK

. The large time signature appears.

Repeat the previous step on subsequent staves, spaced apart as needed.
This method is perfect for setting up the conductor's score because it does not affect the parts.
When Starting From Scratch
The above steps demonstrate how to add large time signatures to an existing piece. If you're beginning a new score, you can save time using a pre-existing template that already incorporates large time signatures. You can find orchestral templates here:
New > Document From Template > Orchestral TemplatesBoth the Pit Orchestra and the Studio Orchestral templates have the large time signatures built in.

Whether you're starting from scratch, updating your work, or fine-tuning someone else's creation, be kind –  use some large time signatures and make a conductor's day!