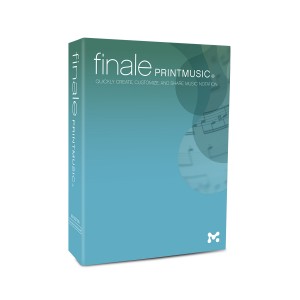 Today MakeMusic released Finale PrintMusic 2014. I know someone out there is thinking; "I already own Finale, why should I care?" It's a fair question.
Many of us have colleagues, friends, and students — with whom we share files back and forth — who don't own Finale. Sometimes these people find that the free Finale Notepad just isn't enough. With a list price of $119.95, PrintMusic offers these folks a lot of Finale for a fraction of the cost. Details for those considering PrintMusic can be found here.
PrintMusic 2014 is especially attractive for upgraders, as the previous version was PrintMusic 2011, and there are a host of improvements added from both Finale 2012 AND 2014. The PrintMusic What's New page offers some of these highlights.
You can weigh PrintMusic against all Finale family notation products at our comparison page, and please feel free to ask questions here by clicking on "Comments" below.