Tall time signatures have been the standard for studio scores for decades. They help ensure that the conductor sees the time signature changes, which is especially crucial when the clock is ticking and dozens of musicians are on the payroll. In recent years this style of score has also become increasingly popular in the concert hall as well as in published scores.
You've always been able create tall time signatures in Finale, but it the past it was laborious and error-prone. It has been accomplished with staff styles which are easily deleted by mistake (especially when copying music). The added complexity required to make this all work frequently inspires users to create two separate scores, one for the conductor, and another from which to create parts. In addition to duplicating effort, having two scores ALSO increases the likelihood of errors.
In the new Finale, with individual control on whether or not time signatures will appear in your score or parts, it's no longer necessary to maintain different scores, or use staff styles to get the results you're looking for.  
Another improvement that also impacts how your music looks is the addition of contoured dashed slurs, seen here in Bach's "Invention No. 8:"
Unlike tall time signatures, this is not something most people can accomplish in current versions of Finale. These types of slurs are popularly used to distinguish editorial markings from those of the composer. They are similarly used in choral music to indicate where a breath should not be taken.  Soon they will simply be an additional item you can select from the Smart Shapes tool pallet.
Again, our plan is to make this available to you by late summer. Have questions or comments? Please feel free to let us know via Facebook or Twitter.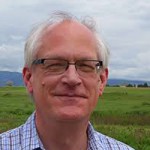 Mark Adler is MakeMusic's notation product manager/senior editor, a professional trumpet player, teacher, and a freelance music editor and engraver.
Mark is particularly passionate about features that provide musicians with additional visual options for their scores AND save time in the process.