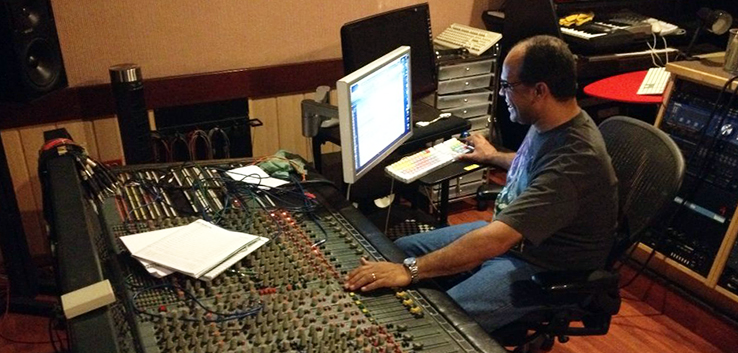 As I mentioned in my previous post on ensemble voicings, I enjoy sharing tips with fellow Finale users that can help them work more quickly and efficiently. Today I'd like to share tips using the Edit Filter and Paste Multiple features. This pair can greatly speed up your work when you copy and paste in Finale.
The Edit Filter
This very powerful feature allows you to select specific items to copy/paste. For example, the Edit Filter makes it possible to copy things like chords and lyrics without also copying associated notes.
The Edit Filter was recently covered in this excellent Finale Blog post, but I felt compelled to mention it again for two reasons:
Visual learners may benefit from seeing the whole process in action in my video below, and…

I also want to mention Paste Multiple.
Paste Multiple
My second copy/paste tip involves the Paste Multiple feature. This is a supercharged way to make the copying/pasting process faster and more efficient.  
To use it, choose the Selection tool, highlight some music, and copy it to the clipboard by clicking CTRL+C (COMMAND+C on Mac).
Next, go to the Edit menu and choose Paste Multiple or type ALT+CTRL+V (CONTROL+COMMAND+V on Mac). Here you can choose to copy the music horizontally (to the next measure) or vertically (to the next instrument staff):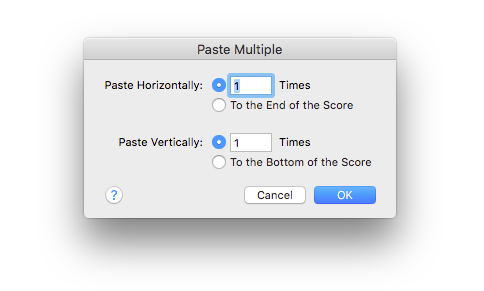 In both cases, you can also choose to have the paste occur as many times in succession as you wish.
See the Edit Filter and Paste Multiple in use:
I hope you find these two features as invaluable as I do!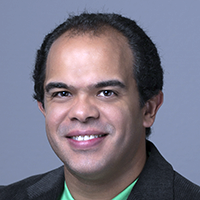 Socrates Garcia is a composer, arranger, producer, recording engineer, bandleader, guitarist, and educator from the Dominican Republic. He currently is the director of music technology at the University of Northern Colorado, where he teaches a variety of courses in music technology and advanced jazz arranging. He has given clinics at many music conferences including the Jazz Education Network, International Society of Jazz Arrangers and Composers, TMEA (Texas), CMEA (Colorado), and OMEA (Ohio). His 2016 award winning album for MAMA Records, "Back Home," features the Socrates Garcia Latin Jazz Orchestra, a contemporary jazz big band that combines Afro-Dominican genres that include merengue, bachata, and palos or atabales, alongside other Afro-Caribbean genres.