EDITORS NOTE: The functionality described in this video/post was not incorporated into the new Finale. We're keeping this post visible in the interest of clear and open communication. Learn more in this subsequent post. 
Back in February I began previewing select information about the next version of Finale. Since then I've shared a little about what it will mean to be a 64-bit application, and the playback capabilities we'll offer.
For today's sneak peek, I'd like to offer a glimpse at the ability to import PDF files that we'll include in the next version of Finale. We've been working with our friends at Musitek to provide a better solution than scanning: the ability to directly import PDF files into Finale. Having personally spent some time testing this functionality with public domain music – offered as PDFs from sites like http://imslp.org – I can say that I've found the results to be very impressive.
Equally impressive is the success I've experienced using a smartphone to photograph public domain music and import the results. A wide variety of free and low cost apps that can create PDF files are available. I've had great luck with one called TurboScan Pro (its creator, Piksoft, also makes a free version).
In the short video above you can see the whole process at work.
Interested in more details? Here's the initial PDF I captured with my phone, and a PDF of the unedited Finale file produced by the import. If you look closely you'll find a couple of small errors, but not many.
I think it's pretty remarkable!
Please let us know what you think on Facebook or Twitter.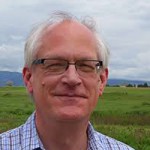 Mark Adler is MakeMusic's notation product manager/senior editor, a professional trumpet player, teacher, and a freelance music editor and engraver.
While he's no longer certain exactly where his scanner has been stored in his basement, he's genuinely excited about the accuracy he can obtain by taking a photo of piece of music with his smartphone and opening the resulting PDF file in the next version of Finale.