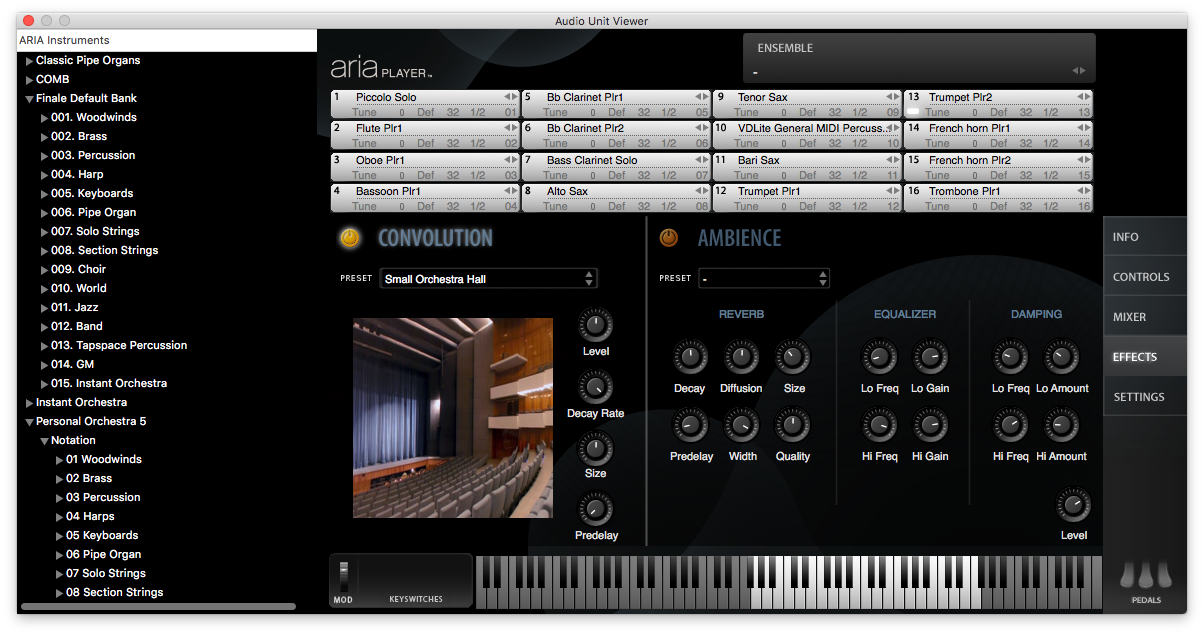 Back in February, we offered a glimpse inside the next version of Finale. Today I'd like to build on that by talking about how the next version of Finale will sound. One integral component will be the newest version of the ARIA Player (seen above), which was recently released in conjunction with Garritan Personal Orchestra 5.
Improved Navigation
Perhaps the biggest feature in the new ARIA player is the addition of a selection tree offering easy access to all of your installed sound libraries. This navigational tree can be seen at left in the image above (click on it for a larger view).
As Finale users know, today you have to click on one of the channels (like "#1 Piccolo Solo" seen above), then navigate drop-down menus, and heaven forbid if your hand slips; you have to start over, which can be a drag when you wish to fine-tune an entire orchestra. While you will still be able navigate this way if you prefer, the selection tree lets you see those patches at a glance and select them instantly.
Additional Convolution Rooms and Effects
Once you choose your instrument, your next step may be to contemplate where to place it in an acoustic environment. The new ARIA Player will more than double the number of convolution rooms and effects, including options like Jazz Club, Plate Verb, and several concert and recording venues. It also adds two new convolution controls; you'll be able to adjust the decay rate and size of the performance space.
More Garritan Instruments, Too
In addition to the new ARIA Player, we also plan to add to the collection of Garritan instruments included with Finale. Temple blocks and a new piano are on the top of my list, as well as several more "colorful" additions including didgeridoo and a "strings tuning" patch. We haven't finalized the list yet, so if you have some specific suggestions of Garritan instruments you'd like added to Finale, please let us know through Facebook or Twitter.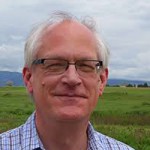 Mark Adler is MakeMusic's notation product manager/senior editor, a professional trumpet player, teacher, and a freelance music editor and engraver.
Inspired by the progress being made on the MakeMusic recording studio (slated to be completed later this month) Mark is currently contemplating acoustic panel solutions for his home studio.