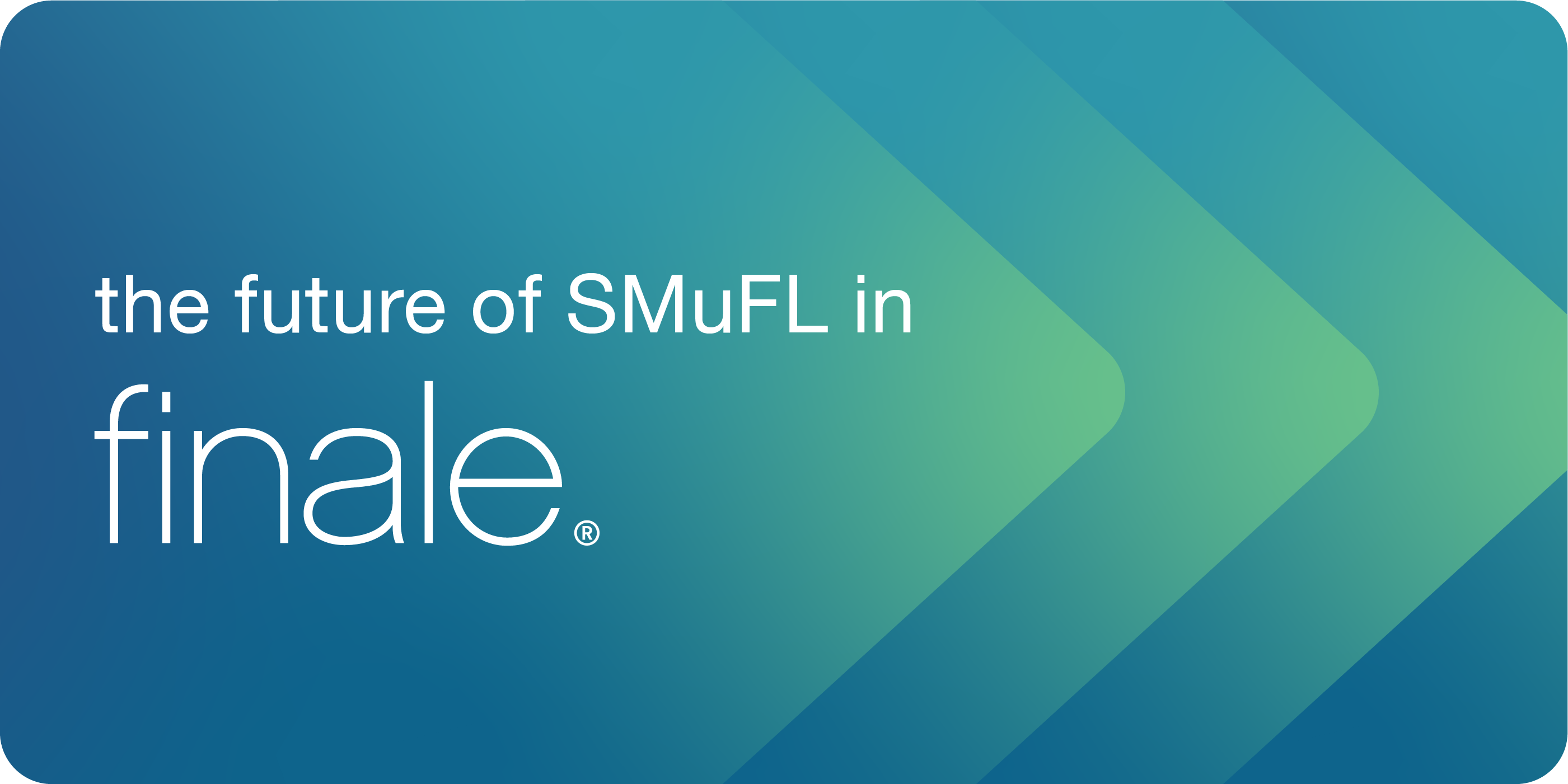 Ver artículo en español
When Finale v27 was released in June, we took the first step toward supporting fonts that are compliant with the Standard Music Font Layout (SMuFL). If you're unfamiliar, SMuFL fonts organize musical characters into a predictable scheme so that any notation program knows where each type of musical symbol can be found in the font. This makes it easier to collaborate with people that use a different music notation software, and also makes it much easier to change the music font in your document.
While the launch of Finale v27 represents an exciting entry into leveraging all of the benefits that SMuFL provides, it was just that – a first step. We believe that the SMuFL standard is one of the most promising developments in digital music notation, and we are committed to improving how the standard is handled within Finale.
New SMuFL features coming soon
There are three major areas of improvement that will be addressed with free updates to owners of a v27 license: playback improvements, font conversion, and plug-in support.
Notable future improvements include:
Playback improvements
When using SMuFL fonts, Human Playback will understand the articulation and expression markings the same way it would with a document using legacy fonts.
Font conversion
While you can already create a new document that uses SMuFL fonts, you'll soon be able to take advantage of these great new features by automatically updating to a SMuFL version of a MakeMusic font or manually switching to any SMuFL-compliant font  in your existing documents.

Additional document styles
Finale v27 launched with two default document styles: Finale Maestro and Finale Broadway. We will be adding additional options using other SMuFL-compliant fonts such as Finale Jazz and Finale Ash.

User interface tweaks
With the introduction of searchable symbol selection, finding specific musical characters in Finale has never been easier. We will continue to improve the UI to make navigation and symbol selection a breeze.

Improved support for plug-ins and third-party SMuFL fonts
Plug-ins such as TGTools will work seamlessly when using SMuFL fonts. Additionally, we will continue to improve the ways that Finale handles third-party SMuFL fonts such as Bravura and Petaluma.

We recognize that the implementation of SMuFL fonts in 27.0 was just the essentials, a foot in the door. Building on that solid foundation, our goal with the updates outlined here is to make using SMuFL-compliant fonts even better. We will continue to share information as we get closer to the Finale 27.1 release. Stay tuned!