Last week I enjoyed a fine post on Philip Rothman's Sibelius blog about the Duet Display app, which allows you to use an iPad as an additional screen for your Mac.
Naturally, I wanted to try it out with Finale.
I have an 11-inch MacBook Air that I travel with, and I often have to use Logic and Finale at the same time, which is not practical on such a small screen. While obviously I can't run Logic on the iPad, running it on the MacBook Air and displaying it on the iPad with the Duet Display app (as seen above) works quite well.
While I typically use the MacBook mouse to control whatever is seen on the iPad, the iPad's touch screen is a viable option for the larger controls (and I have rather large fingers).
While $15.99 seems a bit expensive as iOS apps go, it's still the cheapest way to add on-screen real estate, and is worth considering for anyone who travels with a Mac laptop and an iPad.
What's more, Duet Display works with any iDevice, so you can use your iPhone, too.
Why would you do that?
In the example below, I moved my Finale palettes off the MacBook Air, and assembled them on my iPhone. The touch screen interface works beautifully with the tool palettes. (If you're using Finale 2014, make sure you have 2014d so you can select the large tool palettes in Finale's preferences.) That said, if your expectation is to have full-blown touch screen access to Finale via your iPad you will likely be disappointed: to me the benefit is simply in additional screen space.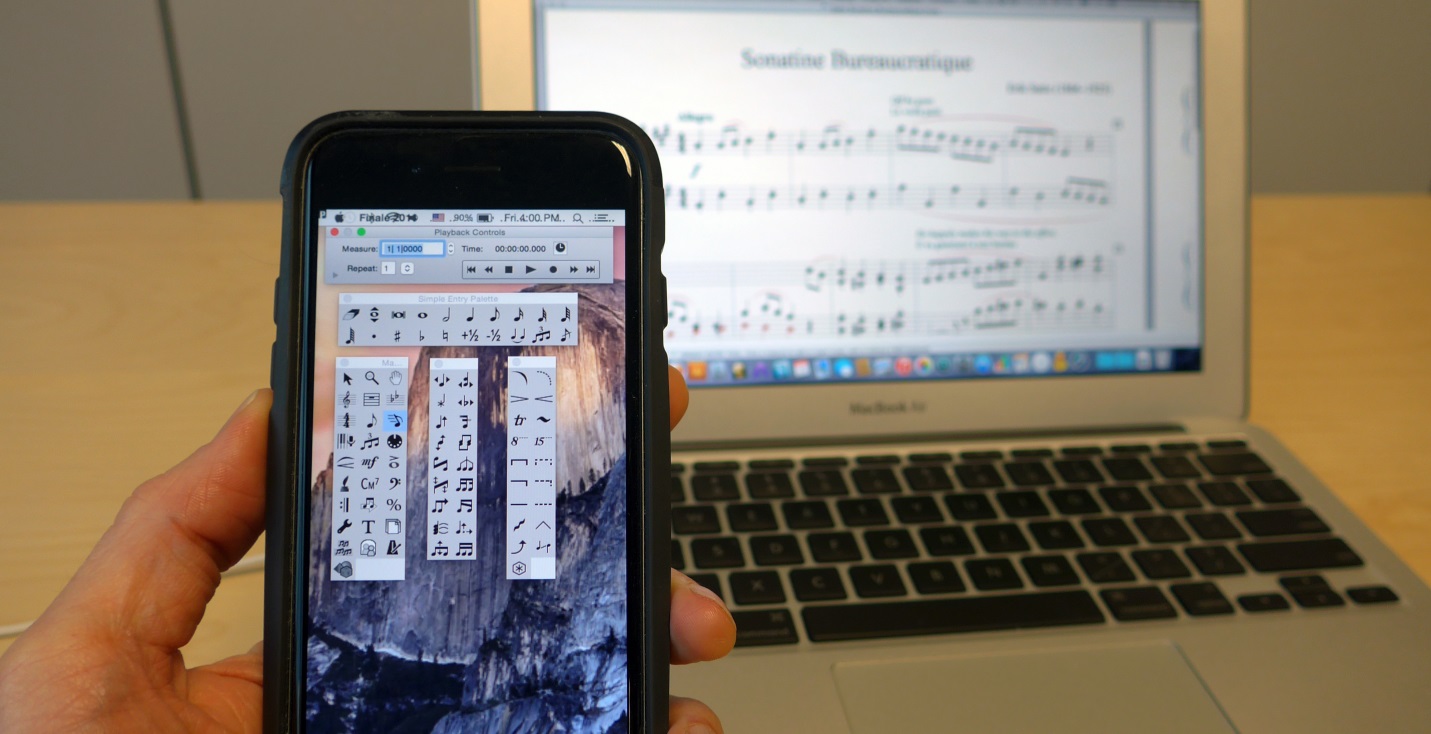 If you really want to explore touch screen entry in Finale, the Surface Pro 3 is a much better bet – more on that to come.
Questions or comments? Please let us know.