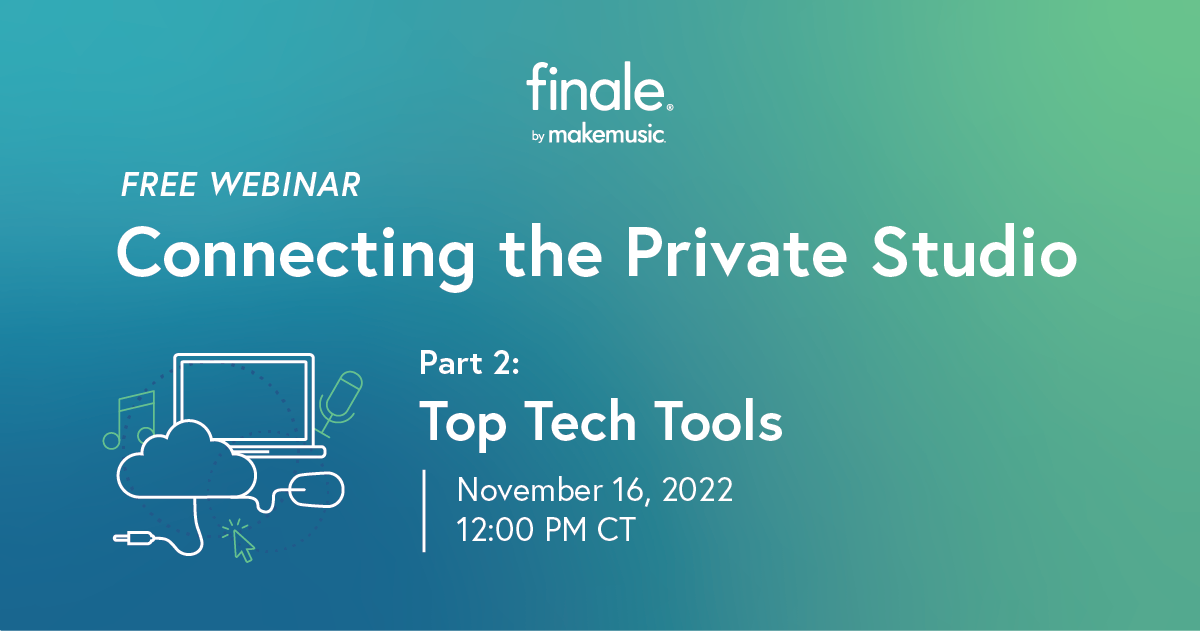 Carly Walton, the creator of Teach Music Online, is back for part #2 of the Connecting the Private Studio series, this time focused on the top tech tools for private studio teachers. In Part 1 she shared her story about moving her private lessons online and how it allowed her to be more flexible in her teaching than she ever expected. 
In this webinar, Carly goes in-depth about the technology she recommends for private studio owners, and how to use it effectively. She shares the must-have tools needed to make teaching online not just possible, but easy! Carly has recommendations for tools on any budget, including microphone and webcams, software and applications, and billing/payment solutions. She also gives her best tips on how to automate parts of your private studio to streamline your process.
Carly also answers user-submitted questions, including:
Is it better to pre-record or live-stream your sessions?

How to use acoustic instruments in online sessions?

Are there special considerations for vocal students?

How to use internet MIDI?
And much, much more! Check out the video below for the answers to all of these questions.