Working in the customer success department at MakeMusic, I have seen all sorts of Finale files. As the notation product specialist, files exhibiting the most unusual behavior usually cross my desk at some point. 
I have worked with files that presented significant obstacles that were oddly persistent. This behavior could range from odd tempo changes that cannot be controlled to bizarre font substitutions and poltergeist-like page layout. Or deleted expressions that reappear after adding instruments. Weird, unnatural stuff;  almost as if the files came from another world!
Occasionally these issues cannot be worked out by normal means. I may have to recreate the file by using MusicXML import/export or copying and pasting into a new document. At this point, I will begin to suspect that the file was created from a template. And this often proves to be the case.
You can avoid this kind of strange file behavior by updating your Finale templates regularly.
Why Should I Recreate My Finale Templates?
If otherworldly mischief isn't reason enough, you may also find that you are missing out on added features and updated functionality. Older templates may be missing expression categories, modern fonts, specific staff styles, and more. Don't find yourself pulling your DeLorean time machine with a set of horses because you neglected to clean the flux capacitor!
How Often Should I Recreate My Template Files?
The general consensus in our office is that a template should be replaced every is every two to three versions of Finale.
If you're using Finale v25, this means that it's time to retire templates that originated in Finale 2011 (initially released almost 7 years ago) and you might consider replacing 2012 templates as well. Keep in mind that creating a template in Finale 2011 and opening it in v25, even on the same day, could bring forward some difficulties.
Where Do I Start?
I believe the best way to start over with a template is to simply open the default document (File > New > Default Document), use the Score Manager to add instruments, and then add your own personal flare from there.
What Should I Do Next?
After creating the document, begin by setting up Document Options (Document > Document Options) and your default page formatting values (Document > Page Format > Score | Document > Page Format > Parts). By defining these values before creating a piece from this template and adding content, you pave the way to have Finale take care of much of the details for you along the way.
Note: Be sure to redefine existing page values for All Parts and Score using the Page Layout tool (Page Layout > Redefine Pages > Selected Pages of Selected Parts/Score) before moving on!
After properly setting the default values for the items in Document Options as well as Page Format, I would then recommend creating any Expressions, Articulations, and Smart Shapes that you will use regularly in this template.
You can, of course, do this separately from your new template and save them as libraries (File > Save Library) to load in later. Whether or not you do this library creation in or out of your new template, save yourself some time, and save those libraries for use in other templates you wisely choose to recreate (note that old libraries can suffer from the same form of entropy that affects old templates). If you are a heavy user of chord symbols, now would be a great time to build those chord suffix libraries as well.
All of this being said, in most cases template recreation should take you an hour or two. If just one tricky gremlin is avoided in the process, the time is clearly well spent.
Backup
Once you have these tools in place, backup your template files (I recommend three copies in at least three different locations, at least one being external storage), and then use File > New > Document from Template to get back to making fantastic music at speeds your friends and commissioners wouldn't believe (Warp one, Mr. Sulu).
Stay tuned for more information regarding detailed template update methods and tools for recreating and creating your new, robust Finale templates!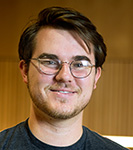 Lawson Dutton is a Notation/Garritan product specialist for MakeMusic and a longtime Finale fan, which he uses to complete his own music engraving and arranging projects.
In his free time, he enjoys playing piano and heading out into the mountains for a hike.