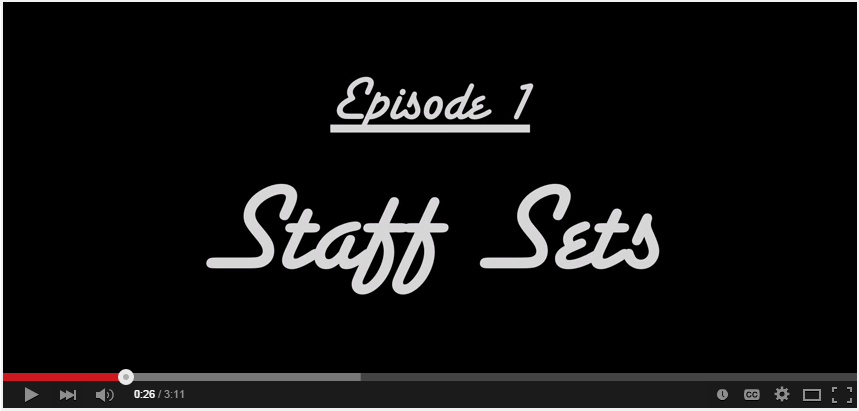 Working with larger scores? What if you could instantly view any subset of staves in your score, including non-adjacent staves? It's easy with Staff Sets. But rather than read my long-winded description of Staff Sets, simply watch how it's done in the short video above from Dal segno Music Services.
The captain of the Dal segno ship, Gary Gimmestad, is a former MakeMusic coworker, and a good friend. While the video isn't new (it was created with Finale 2012) the tips described apply equally to Finale 2014, and the video serves as a fine introduction to Gary and Dal segno, both of which we plan to feature again in future blog posts.
Perhaps best of all is the Eisenhower-era theme music. Enjoy!