I recently asked readers of MakeMusic's Finale forums to indicate what they'd like to see in future Finale blog posts. Among the replies was a request for more information on third-party plug-ins. In response we reached out to the most influential third-party plug-in developers asking for an update. Today we're please to share replies from Jari Williamson, Robert Patterson and Tobias Giesen.
Finale includes plug-ins from each developer (although Jari's many plug-in aren't branded as such). In addition, all three offer additional plug-ins (which will be updated soon for use with the new 64-bit Finale). We'll share more details on these plug-ins below.
I once conducted an informal survey of plug-in usage as an additional means to inform future Finale development. In the process I spoke with many professional power users. My take-away was that plug-in usage is very diverse. Everyone I spoke with had plug-ins they were very passionate about, but everyone's list was very different.
I think that's the beauty of the plug-in development community; it's possible to create wonderful (if somewhat niche) applications for a relatively smaller number of fervent users. I also think it's amazing how Finale draws people together from across the world, from Tobias in Münster, Germany and Jari in Göteborg, Sweden, to Robert Patterson in Memphis and MakeMusic in Boulder.
Robert Patterson
Robert Patterson was once best known in Finale circles for his Patterson Beams. Today he creates the Patterson Plug-ins suite, which includes the plug-ins detailed below (with commentary from Robert himself):
– Beam Over Barlines (included in Finale) automates workarounds for creating the appearance of beams over a barline.
– Beam Selection provides one­-click beaming of any notes within a selected region.
– Mass Copy allows flexible copying of edits such as tuplet edits, articulation and expression assignments, cross staving, and a host of other items. It works independently of bar lines and replicates the source throughout the selected destination region. I probably use this more than any other plug-in.
– Multimeasure Rests (new in v5) provides additional options for creating multi-measure rests beyond those in Finale, and it also is more flexible about creating them. (For example, it only takes into account staves visible in page view on the system where the multimeasure rest is. If you have force ­hidden staves containing music with a staff style, they will not prevent the multimeasure rest from being created.)
– Name Utilities provides one-­click repairs to a number of issues related mostly to bugs or limitations in Finale. Two examples: 1) Finale 2014 randomly modifies the staff name positions whenever you run a plugin on a part, and 2) The Setup Wizard applies full­name font size to abbreviated names. This plugin has one­-click repairs for both issues. It also has one­-click options to split and join staff­ groups.
– Note Spacing (new in v5) allows you to set up different regions with different note spacing options (not including allotment tables). It also has options for better spacing of leger lines and upstem flags.
– Page Mover allows you to change margins and page size without modifying the image size (and hence the layout) of your music.
– Page Title Copy copies page titles from one page to another or one document to another. It also can copy from score to part and hides or shows the title appropriately as it copies.
– Patterson Beams (included in Finale) modifies beams and stems according to engraver standards.
– Smart Shape Editor (new in v5) provides an assignment dialog for beat­ attached smart shapes similar to Finale's assignment dialog for expressions. It allows precise placement of metric position of each endpoint as well as horizontal and vertical offsets. It is especially useful for beat­ attached slurs, which have never received the UI­ upgrade the other beat ­attached shapes received.
In addition there are plugins to mass ­edit ties and tuplets and a plugin to copy settings between files. There is also a separate product called Copyist Helper that provides extra handling for measure numbering and instrument name titles. It is mainly aimed at copyists working in musical theater.
The Patterson Plug-ins received a major overhaul in 2014­-2015. The development environment is now (approximately) state­-of-the-­art, and the code base is ready for 64­-bit. Several new plug-ins (mentioned above) were added as well. The result was v5.00 which was released in April, 2015 and updated most recently in April, 2016. The main plan for the immediate future is to release 64­-bit versions for the new version of Finale.
Jari Williamsson
Jari Williamsson has created several plug-ins within Finale and hosts the website www.finaletips.nu, which offers a host of resources in addition to Jari's many plug-ins. He shared the following:
My most popular plug-ins are: JW Change, JW Staff Polyphony, JW Meter and Rhythm, JW Pattern, JW Space Empty Rests, JW Measure Numbers, JW Accidentals, JW Yada Yada Tremolo, JW Navigate, JW Expand Region, and JW Change Pitches.
Many of these plug-ins are collections of many different tasks (JW Change, for example, contains more than 100 different tasks).
I currently have a lot of unreleased plug-ins in various development states. I will not reveal any info about unreleased projects, other than that a few of these plug-ins will also incorporate the functionality from some of my smaller plug-ins from the past.
Some plug-ins are currently available for download as open beta versions. The most popular plug-in there is "JW Lua", which enables users to write their own fully-functional plug-ins.
Tobias Giesen
Tobias is the creator of TG tools. He offers an update on his latest developments below:
The TGTools Plug-In Collection for Finale has been available for more than 15 years now. An extensive feature set was created during the initial development years, ranging from various mass editing features thru part processing, Smart Explosion, as well as Lyrics and music spacing tweaks, and layout tools. It includes over sixty separate menu items and dialogs. Some of the features were so well-received by copyists that MakeMusic included them in Finale as free pre-installed plug-ins (also known as TGTools LE).
As an example, a useful music editing tool is the Beam Breaker. It is mostly used for breaking secondary beams such as to visually divide a sixteenth note sixtuplet into two or three parts. Beam Breaker does this automatically for you, intelligently analyzing the underlying rhythms and breaking the correct beams. Rather than doing each measure manually, you can have Beam Breaker process the whole score at once.
The Harmonics and Tremolo tools have more available settings and options than the ones that ship with Finale. The Smart Explosion tool is popular with many arrangers and copyists who need to make parts from scores where multiple instruments are on the same staff. It intelligently recognizes keywords such as 1., 2., a 2, solo etc. and does a completely automatic explosion, correctly distributing smart shapes and positioning expressions. 
TGTools is a commercial product. A free trial version is available from www.tgtools.com. A new 64-bit version will be released soon, and the update will be free for any licenses ordered in 2016.
Do you wish we'd talked about other plug-ins? Would you like to see plug-ins you've created highlighted here? Please let us know via Facebook or Twitter and we'll follow up with a subsequent post.
UPDATE 9/21/2016:
Tobias adds: My 64 bit versions are available but still in beta. I have received a few
bug reports which I intend to fix ASAP. I hope to have an update before the weekend.
According to Robert's website, his 64-bit versions are now available.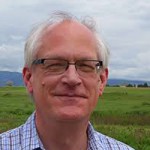 Mark Adler is MakeMusic's notation product manager/senior editor, a professional trumpet player, teacher, and a freelance music editor and engraver.