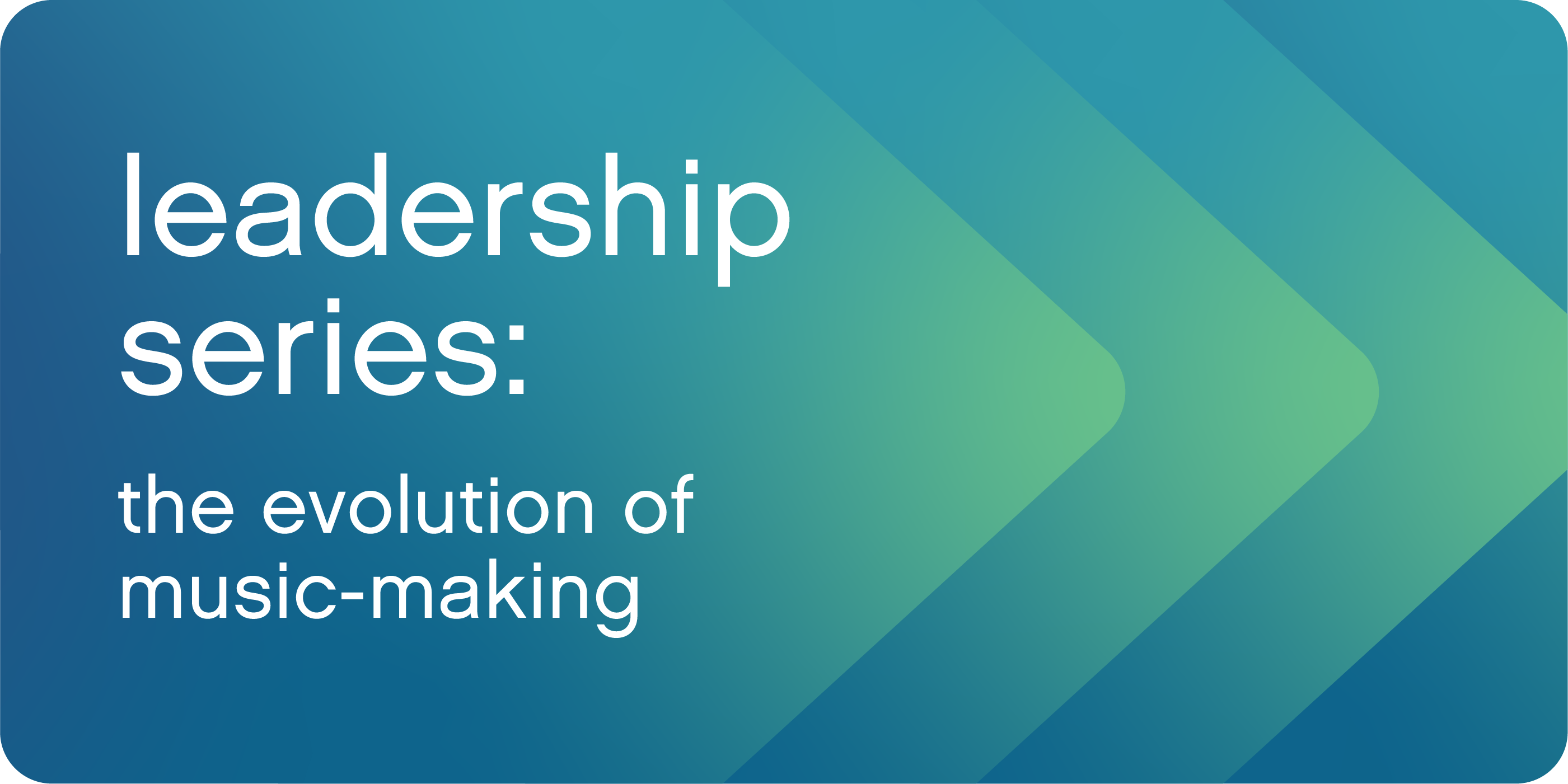 Ver artículo en español
Since the release of Finale v27 in June, one question we've heard from a few users is, "Who are you making Finale for?" I'm excited to address this question, and I'll do that by writing about three related topics: the evolution of music-making, interoperability, and the process of building software.
The Evolution of Music-Making
Musicians are using more programs, apps, and tools in their rigs than ever before. They need robust desktop software with audio hardware for a mockup and arrangement one minute and on-the-go mobile access to their part for tonight's gig the next. While some people spend their entire day in Finale, we acknowledge that others use it in a quick and dirty way for specific tasks.  
The scope of v27 is an acknowledgment that Finale is but a single tool in your toolbox. And thus, we looked beyond Finale to create its most recent version.
In the long arc of Finale's life, our priority has been to help people create good notation and to have flexibility and power within the product itself. Most recently, as the musical landscape around us shifted and products appeared at a quick clip, musicians' toolboxes became fuller than ever before. It's a fast-paced and rapidly changing musical world. Our product should reflect that reality.
Interoperability
Since musicians make use of several applications, we started v27 with the idea that Finale should work well with its peers. That idea is at the heart of this release, which is why we delivered SMuFL (Standard Music Font Layout) support and Sharing.
Finale already ships with the latest MusicXML support, which makes it great for exporting and importing files to get the best quality you can during this interchange process. Adding SMuFL ensures Finale uses a growing list of SMuFL-compatible fonts for years to come, and it further proliferates the use of this standard in music notation. It doesn't hurt that SMuFL fonts enable near-limitless creative choices due to their sheer number of glyphs. Our choice to revamp the selection dialog is an acknowledgment that fonts are at the core of everyone's creation process.
The Sharing feature, where you can send your music to others with a single click, also enables interoperability. We use MusicXML to quickly share your Finale creation with anyone on the web, and they're able to see their part in a matter of seconds (no account creation required). We know that, although all our beloved and passionate Finale users have many different workflows and processes, almost all of you want to get your music into the hands of your performers. Leveraging the power of MusicXML combined with web assets in our company's suite of tools, we've delivered just that: access to your music for your performers to read and practice on any device they own.
Process
For all the work we did for Finale v27, we followed a deliberate approach to interacting with our users during the design process. We're fortunate to have a vast community of passionate and vocal musicians who love to give us feedback, and we use that to build out the best user experience we can. 
Additionally, we have a group of beta testers of a variety of backgrounds who give periodic feedback on what we're working on. They've given us plenty of input when we're on track directionally, as well as when elements of a design miss the mark! 
Since Finale is vast and powerful, the challenge is always how to decide where to invest our efforts. We use support cases, feature requests, a value ordering system, risk assessment, and the aforementioned user experience process to help our team make these decisions. 
Are you having some trouble inputting lyrics? Or maybe you wish the MIDI Tool had an overhaul? Or perhaps you'd like easier playback? Above all, I want you to know we hear you. 
We hear you and, all the while, have to make difficult choices on where to place our investments. Some users tell us they should never have to pay for bug fixes, while others say they want only bug fixes and can survive without new features. We'll strive to invest where it will positively impact the maximum number of Finale users in their music-making, and we hope you join us on this continued journey.