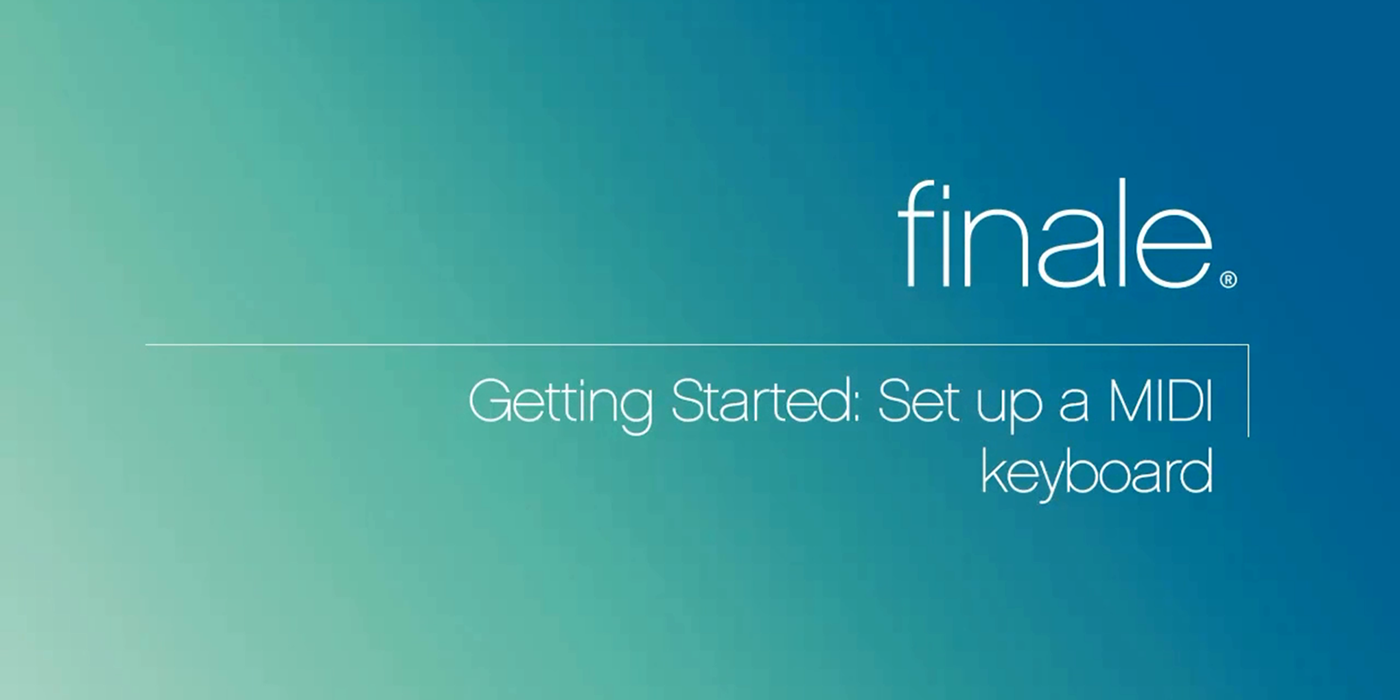 ver artículo en español
Setting up a MIDI keyboard or controller in Finale is easy. Since the release of Finale 2012, Finale has included a handy auto-detect feature that does most of the work for you. We've also provided a short video to walk you through the remaining steps. You can find this and other videos anytime by going to Finale's Help menu and choosing QuickStart Videos, or by clicking on the links below:
Troubleshooting
If you've followed the steps in the setup video but are not yet up-and-running, here are four tips to point you in the right direction:
1. Visit the Manufacturer's Website
Go to the website of the company that made your MIDI keyboard. Find the system requirements for your keyboard and determine if it is compatible with your computer and operating system. If it is compatible, see if it's class compliant or requires specific drivers. If specific drivers are provided, download the latest compatible version.
2. Follow Your MIDI Keyboard's Setup Instructions
The instructions that came with your keyboard typically include specific MIDI setup tips. If you don't have these instructions, they are also usually found on the manufacturer's website.
3. Don't Use USB Hubs for MIDI Controllers
While USB expansion hubs can be helpful for computer keyboards, mice, and printers, they can result in problems for MIDI devices. Many manufacturers recommend plugging MIDI devices directly into a USB port on the computer itself.
4. Restart
Especially on Windows computers, a restart may be required for the operating system to properly recognize the keyboard.
What Next?
If problems persist, check out this detailed Knowledge Base article on MIDI input troubleshooting. If you're troubleshooting anything, the Knowledge Base is a great place to start.