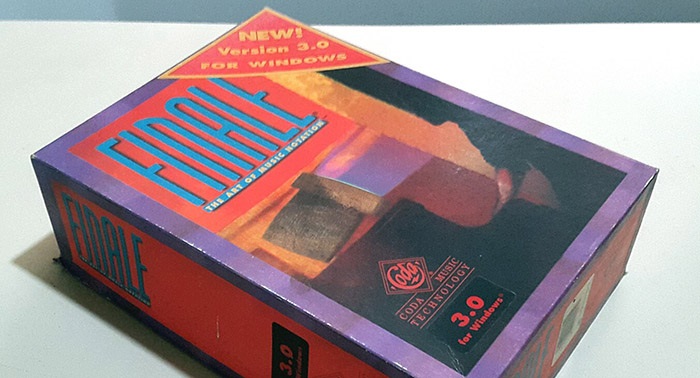 Do you remember when Finale came with printed paper manuals? I do!
Those of who started with early versions of Finale became attached to those (admittedly behemoth) printed manuals that filled boxes like the one above. When we first heard rumors that these manuals might someday be replaced with electronic versions, this sounded as feasible as replacing an entire Manhattan Yellow Pages with a small electronic device that could fit in your pocket.
Today, even those of us pretty set in our ways have grown to appreciate the benefit of a searchable manual that's updated every time the program is updated, and is always available wherever we travel.
We do, however, still hear from users (and coworkers) who continue to miss the Quick Reference Card. This was a handy piece that you'd keep at your desk that could remind you – at a glance – of keyboard shortcuts and other quick tips to speed up your work.
Today we're making available, for free, an updated Finale Quick Reference Card for both Mac and Windows. Here's what they look like at a glance:

Each is a four-page PDF that you can download and view on nearly any device, or, if you're like me, print out and keep on your desk. You can find this and other resources in this Help Center Article.