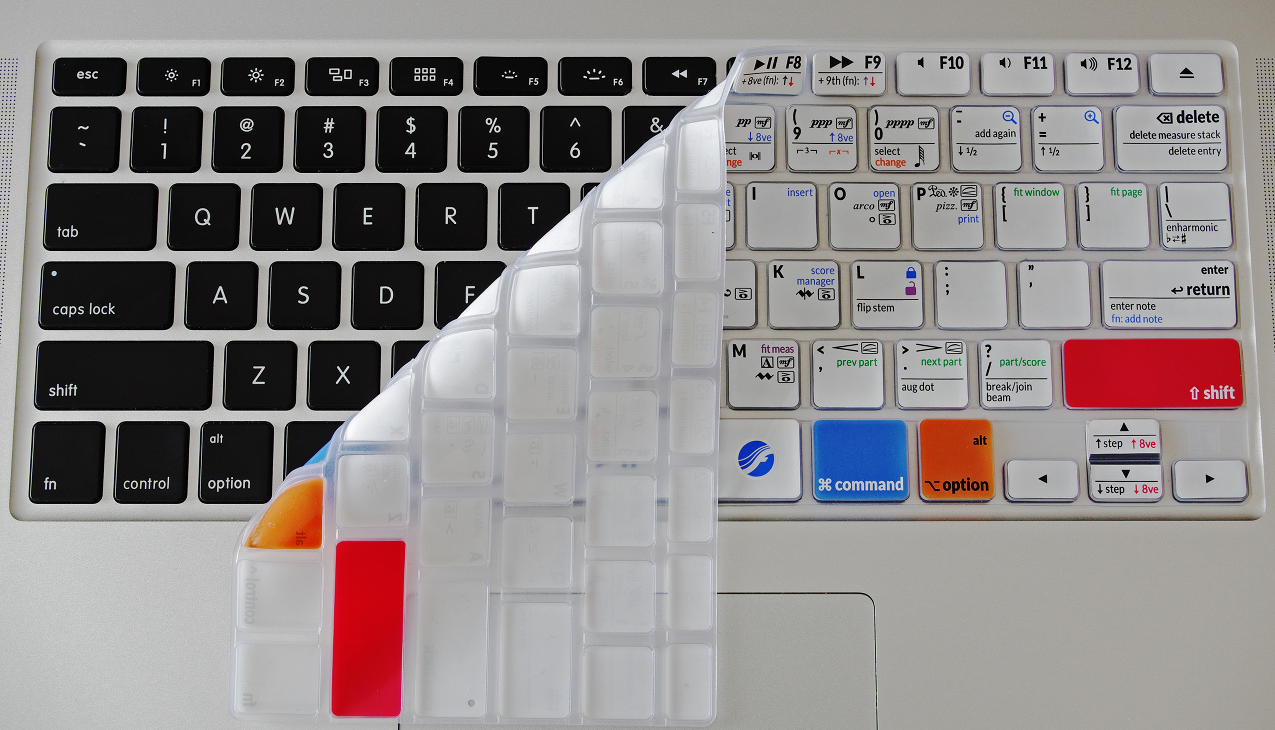 Own a MacBook Pro®, Macbook Air® 13", or the Apple® Wireless Keyboard? Logickeyboard just created a new Finale keyboard skin for these models that you may want to check out.
When placed over your Apple keyboard, this thin, protective skin puts Finale's shortcuts literally at your fingertips. The all-new design uses colors and icons to organize a wide range of convenient, easy-to-understand commands:
Finale tool icons appear to the right of many keys to indicate what tool is associated with specific shortcuts
Simple Entry shortcuts appear in the bottom half of many keys, under a horizontal line.
Shortcuts and modifier keys (shift, command, or option) are color coded. For example, a shortcut in green requires both the command key (blue) and option key (yellow).
Whether your goal is to learn these shortcuts, or simply have them handy when you need them, keyboard skins can help increase your efficiency.
Made from .5 mm thin silicone, they're soft, flexible, and tough. While easily removed for cleaning, in everyday use they stay put, protect your Mac from dirt and spills, and actually muffle typing noises.
They're available today for $34.99 on the "Recommended Products" tab at the MakeMusic store, where you'll also find additional information.
Have you tried a keyboard skin? Share your reaction with others on Facebook or Twitter.