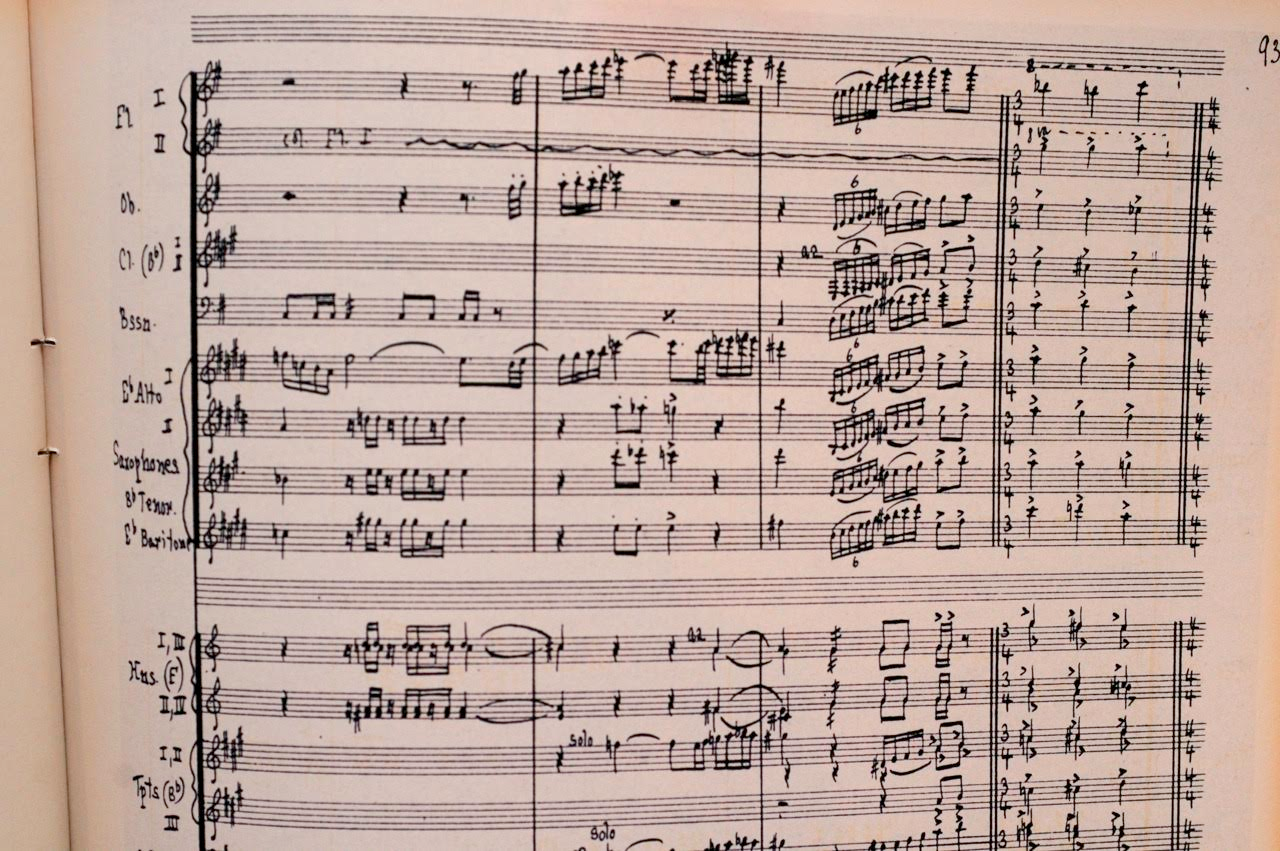 Music has been in my family for generations. I grew up playing piano, saxophone, trumpet and everything in between. My father, David, is a vocalist and pianist who led his own wedding band back before I showed up. His mother, my "Grandmom" Gerry, is also a pianist and vocalist (and still playing today at 88 years young). But this story goes back further than Grandmom Gerry, to her father, my great-grandfather, Martin Kramer.
Martin Kramer
Martin took up the violin as a boy, led his own band before he was 16, and dropped out of high school before graduation to follow his musical dreams. His proficiency with 17 instruments and popular acclaim led him to be featured in the Philadelphia Inquirer as one of "the busiest men in music" in the 1950s. Using the stage name of "Martin King" he was the band leader at the Latin Casino in New Jersey from 1960-1963.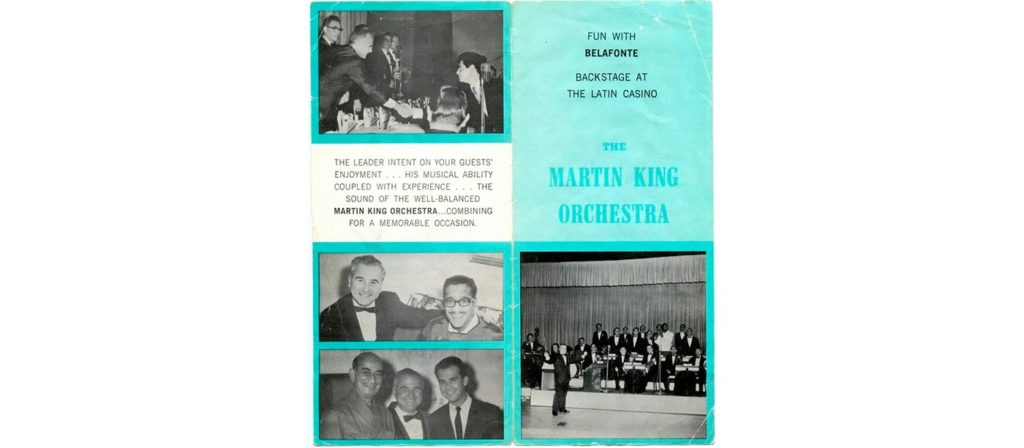 My "Pop-pop Marty" performed alongside hundreds of entertainment luminaries like Harry Belafonte & Sammy Davis Jr. Throughout his illustrious musical career, he always had one "bucket list" achievement that he wished to pursue: to write a classical symphony arranged for a full orchestra.
Realizing a Dream
Martin penned the final notes of his hand-written "Symphony #1 (American) in Eb Major" in 1945.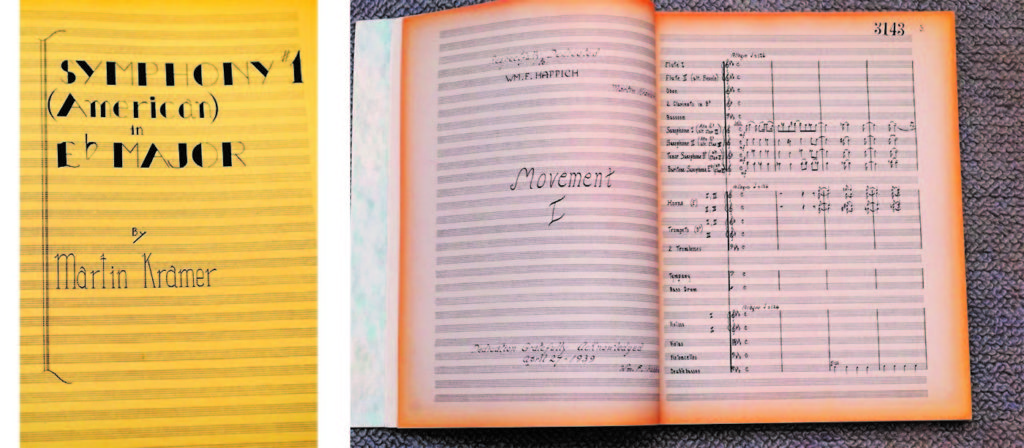 Once completed, he approached the conductor of the Philadelphia Symphony Orchestra about performing his symphony, and the orchestra actually agreed to perform the second movement, entitled "Rumbolero." But Pop-pop Marty felt strongly that the first time his symphony was performed it should be performed in its entirety, and so he passed on the opportunity.
My Pop-pop Marty passed away in 1993, his symphony having never been performed. My father asked him shortly before he died if he was disappointed that he hadn't had the opportunity to hear his symphony. He responded, "Oh, I've heard it."
Sixteen Years Later
Flash forward to 2009. I'm a college student in New York City. While using Finale to create a jazz arrangement, an idea hit me. What if we entered Pop-pop's handwritten score into Finale? Then we could actually hear the symphony!
A few weeks later I held in my hands our family's most prized possession: Pop-pop's score. While my friends were out doing whatever it is that college kids do, I began the tedious process of inputting his work. Entering each note, each rest, each key and time signature change. There I was, nearly 70 years later, sitting in my dorm room continuing my great-grandfather's work.
The truth is that the project became a bit overwhelming. Thanks to Craigslist I was able to find a music student who was willing to help me. Together, over the course of a few weeks, we were able to input the entire Rumbolero movement into Finale. We did find a few missing notes, and a measure or two with some extra beats along the way, but overall it was nearly flawless. Not bad, Pop-pop!
The Reveal
My grandmother's surprise 80th birthday party presented itself as the perfect opportunity to play the Finale-generated audio file for the whole family. The night before the party my cousin Jake and I were up until 4 a.m. adding additional expression to the piece.
My grandmother, her two sisters, three children, and numerous grandchildren and great-grandchildren all heard Pop-pop Marty's piece for the first time that day. As it played, there were chills in the air. No one in the room had ever heard any of it, except for the few doodles that Pop-pop Marty would play on the piano before heading back to his desk and continuing to scratch away.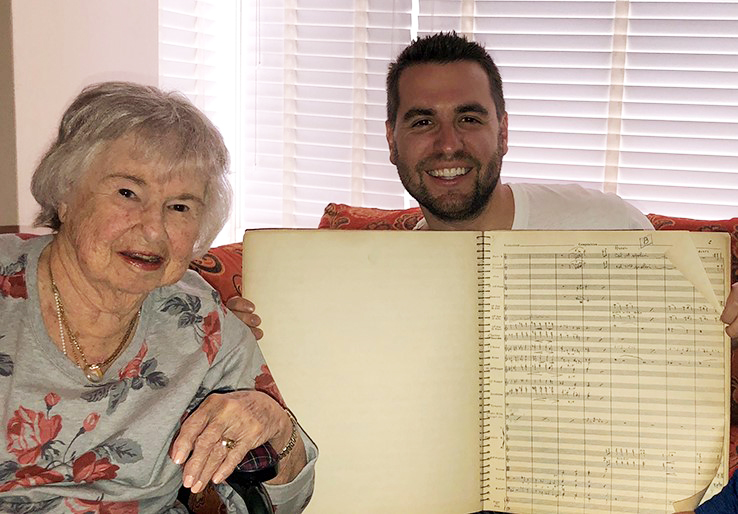 The piece is truly original, almost comical at parts, and clearly written with an unbelievable mastery of the musical tapestry. I held my breath to take it all in – each note, each rest, each key and time signature change. I felt his presence in the room that day; I think we all did.
I am thankful for the modern music technology that brought my family together that afternoon in appreciation of my great-grandfather's accomplishments. Thank you, Finale!
If anyone reading this happens to have an orchestra at their disposal and is looking to play something no one else has ever played, our family would be delighted to hear a live performance of his work.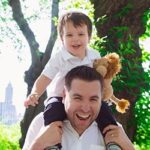 Jeremy Seltzer is the vice president of worldwide sales at Movable Ink. In 2009, while serving as the president of the Columbia University Wind Ensemble, Jeremy launched the Columbia Festival of Winds, a day-long series of concerts raising funds for inner-city music education. The Columbia Festival of Winds is now proudly in its 10th year.
Jeremy lives in New York City with his wife Liora and two-year-old son Leo, in an apartment packed with xylophones, bongos, ukuleles & harmonicas.