In a previous post on developing your own house style, I mentioned a range of options you can use to customize the music characters in your creations. I also suggested that the easiest way to distinguish your work is to change clefs from the defaults, and offered more involved methods including creating your own music fonts.
To illustrate both points, I've created a modest font for you, titled FinaleMisc. It includes a handful of items, including:
Several clef options
Customized rehearsal numbers with rounded enclosures
Holiday-themed items including clefs, noteheads, and rehearsal letters
To install the font, close Finale. Download the font to a place you can find (I use my desktop), double-click to expand the .zip file, then double-click on the .otf font file. When prompted, click Install Font. You're welcome to use the font in any application, music notation or otherwise; below are steps to use it in Finale.
Changing Clefs in Finale
To access the clefs, go to Document > Document Options > Clefs and click Clef Designer.
Click the clef you'd like to change
Click the Set Font button to specify Finale Misc and click OK.
Click Character: Select to select which font character to use from the Symbol Selection dialog box. This view also offers a glimpse at the other characters in the font.
As you look through the font, you may notice that the letter "J" is left out of the rehearsal letter sequence. Traditionally, because "I" and "J" are easily confused, "J" is never used. If your heart is set on "J", I have included it elsewhere in the font, just not in the rehearsal letter sequence.
Using Custom Rehearsal Letter Fonts in Finale
Choose the Expression tool and double-click where you'd like the first rehearsal letter to appear. Select the Rehearsal Marks category at left, select the sequence "A, B, C…", click Duplicate and click Edit.
In the Expression Designer dialog box, change the Enclosure Shape to None. Next deselect Use Rehearsal Marks Category Fonts and select the FinaleMisc font. Then choose one of these options:
If you'd like to use my new rectangular enclosure, simply click OK and Assign.
If you'd like a holiday-themed enclosure, select the (lower-case) Auto-Sequencing Style: a, b, c, and click OK and Assign.
When I shared the font with a coworker, we had a brief exchange:
Q: What if my rehearsal numbers go above Z?
A: Your piece is too long.
In my previous post I also encouraged you to avoid the "goofy" in your creations. For me, this guideline doesn't apply during the holiday season. I hope you enjoy my free gift with the sense of fun and exploration in which it was intended.
Happy holidays.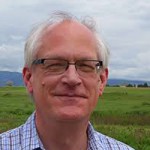 Mark Adler is MakeMusic's notation product manager/senior editor, a professional trumpet player, and a freelance music editor and engraver.
When he's not making music, or looking at vintage sports cars on craigslist, he might be found creating holiday-themed music fonts that others might regard as "goofy."