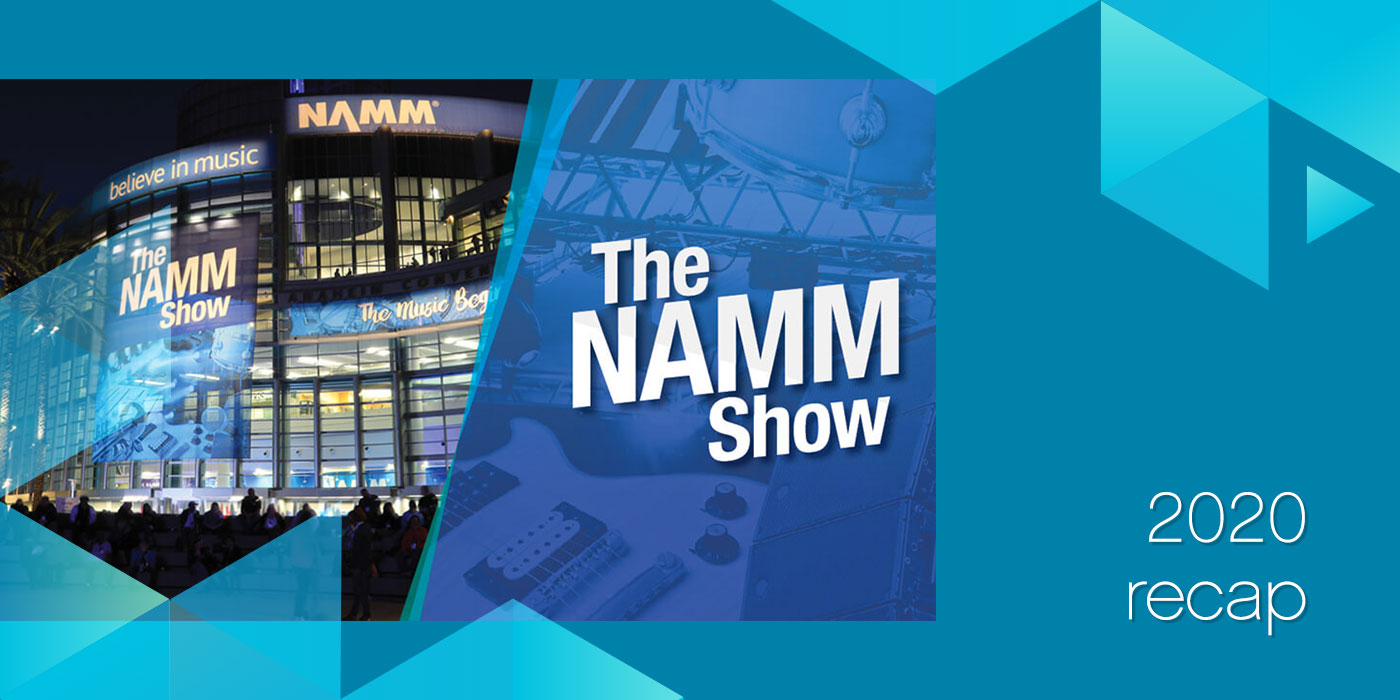 Last month, several of us here at MakeMusic attended The NAMM Show in Anaheim, California. The National Association of Music Merchants' annual spectacle is the largest conference held in Anaheim (even larger than the Disney Expo, according to multiple Uber drivers), welcoming 115,000 attendees in music, audio, and event technology. 
In general terms, NAMM is a wonderful opportunity to see music and audio technology others are developing. It is also an efficient way to overwhelm your auditory pathways, a chance to hear six musicians simultaneously test-drive six tenor saxophones at six different vendor booths by playing Giant Steps as fast as humanly possible. More specifically in the world of Finale, though, NAMM is about meeting customers, connecting with partners, and chatting with others in the music notation space. 
Customers
NAMM historically brings its share of educators, composers, and musicians to the MakeMusic booth. What type of activity does someone at the show booth typically see? As our Finale Product Specialist David Cusick said, this year was a mix of Finale troubleshooting questions, tutorial information, and people wanting to know what's new with the product. And speaking of our products at the show booth, MakeMusic shared the space with our sister company, Alfred Music, to reinforce the entire ecosystem for learning how to play music—from physical products to technological solutions. The partnership enabled customers of all kinds to browse hundreds of pieces of Alfred Music content with Finale and SmartMusic at workstations just a few steps away.
Partners
In several international markets, we partner with companies who distribute Finale and expertly understand their regions. Oftentimes NAMM is the only opportunity during the year to meet with these colleagues face to face, since some of them work almost 6,000 miles from our headquarters. It was great to meet with several of our partners and put faces to names, and we had meaningful strategic conversations verbally instead of in writing, as is the case for most of the year.
On the technical side of things, the conference provided opportunities to catch up with Microsoft and Apple on a variety of topics related to their platforms and how Finale can best meet the demands of modern OSes.
Music Software
When it comes to meeting up with people in the music notation and audio software field, there's no place like NAMM. Some of us at MakeMusic attended the meetup of the W3C Music Notation Community, while a few of my colleagues learned more about MIDI 2.0 through workshops by the Advanced Audio + Applications Exchange (A3E).
As for Finale, I had several great takeaways from an accessibility panel discussion about how improving accessibility can make our products better for all users, and I had a blast chatting at length with ScoringNotes.com's Philip Rothman about Finale and MakeMusic's other product lines.
Now that we're all back from The NAMM Show, we're ready to take what we learned and apply it to our work. Each year is a unique and noteworthy opportunity for the music and audio communities to inspire us all over again. From all of us at MakeMusic to you, our customers: we're humbled that Finale is a trusted tool in your music creation toolbox.