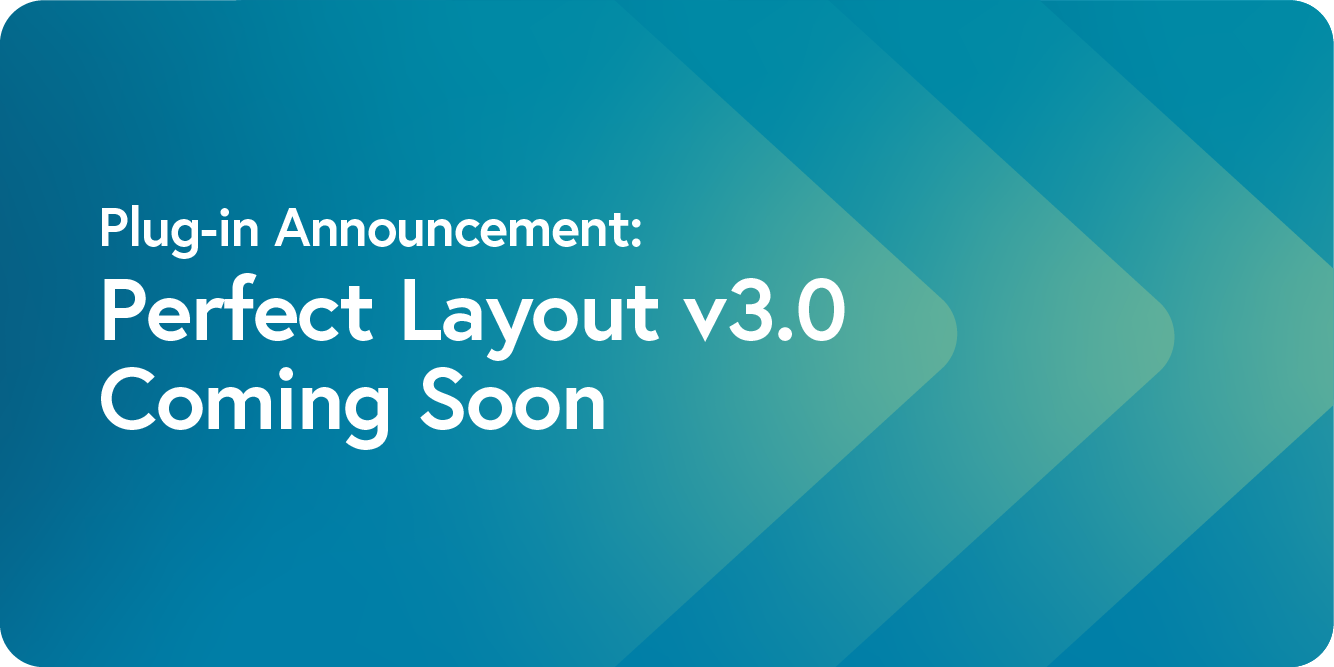 MakeMusic is proud to support the vibrant plug-in developer community that continues to produce powerful tools for Finale users. Over the years, a wide variety of plug-ins have been created that make working in Finale even better. One of the most popular plug-ins is Perfect Layout, created by Jan Angermüller at Elbsound.studio, which fully automates the layout process in Finale.
Perfect Layout adjusts the symbols and layout margins, cleans up and corrects typical problems, improves the MusicXML import, and works around some long-term Finale bugs (e.g. hairpins that are on the correct position on screen, but not in print).
"Perfect Layout automates processes that are often very monotonous and boring for the user, so the musician can devote themselves completely to their composition or arrangement," said Perfect Layout creator Jan Angermüller. "Perfect Layout takes into account many books on notation, but follows mainly the suggestions of Elaine Gould in her monumental work Behind Bars."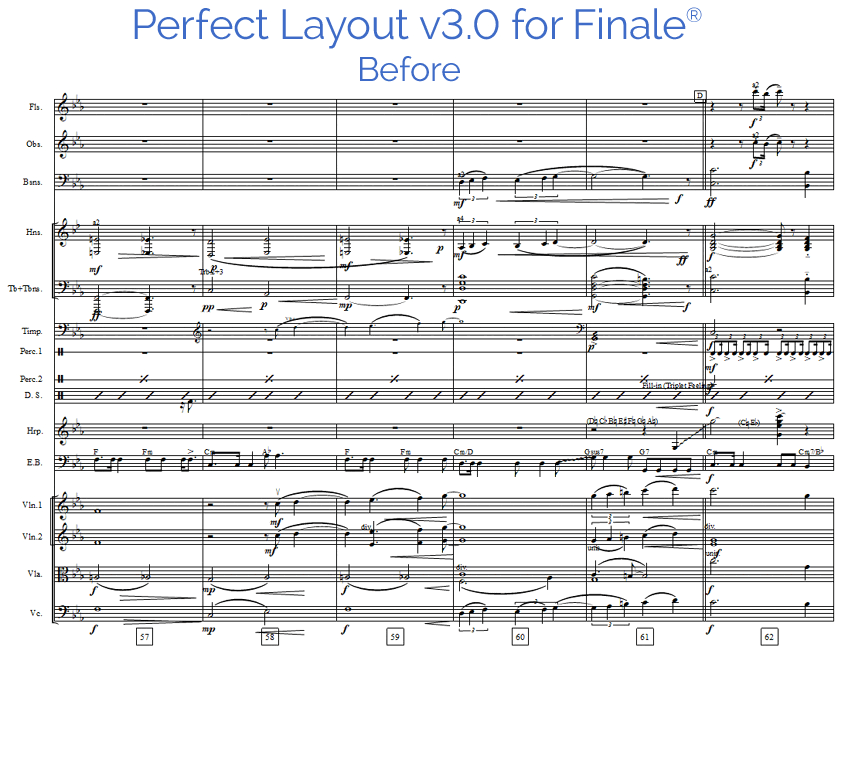 According to a survey among Perfect Layout users, the plug-in saved them 20-25% of their overall Finale working time and got them better results than they would have achieved manually. One third of the users even said "it saved them more than 25%" of their working time.
We're excited to announce that the latest version of the Perfect Layout plug-in, Perfect Layout 3.0, will be released later this month! 
Perfect Layout v3.0 is Almost Here
Perfect Layout v3.0 includes more than 440 new features and improvements. Some of the major improvements include automatic layout of linked parts, alignment of chord symbols, and a wide range of fine-tuned features and added flexibility.
"With the new parts layout, Perfect Layout v3.0 now automates the whole layout process in Finale: both the score and all linked parts are prepared with one click," said Jan. "If you follow the workflow we suggest, the entire layout process can now be done this way, saving not only your time but also your nerves."
Here is what you can expect in Perfect Layout v3.0:
Automatic Layout of Linked Parts
The main new feature of Perfect Layout v3 is automatic alignment of staves and staff systems plus, if necessary, measure reflow across systems on horizontal collisions in linked parts. All inter-staff/system collisions are now gone and you will get a new and visually balanced staff system layout. The plug-in even re-arranges the systems to suggest page turns when it finds empty bars or multi-measure rests near the end of a page.

Alignment of Chord Symbols
Many users have requested automatic alignment of chord symbols. So finally: no chord collisions anymore and even intelligent placement above the staff: either below or above expressions dependent on the expression content.
Fine-Tuned Features and Added Flexibility
Perfect Layout now detects and processes even more scenarios automatically. 
Many existing features have been fine-tuned based on scores submitted by Perfect Layout users, with a total of more than 300 improvements. This affects nearly all features of Perfect Layout: dynamics, hairpins, smartshapes, articulations, expressions, spacing, lyrics, measure numbers, page texts, fonts, etc.
Here is the full list of new features and improvements available in Perfect Layout v3.0
More About Perfect Layout
Perfect Layout includes more than 100 automated layout processes for Finale, such as collision removal of most music symbols, automatic alignment of expressions, articulations, hairpins, lyrics and many smart shapes, automatic visual balancing and collision removal of staves and systems in score and extracted parts, and much, much more.

To get a good overview here is a collection of examples in PDF format:
"Perfect Layout saves me about 20-25% of my Finale working time."
The plug-in is designed to be used with just one click (i.e. it scans the score and style and automatically adjusts some options) but you can also fine-tune many settings manually. The idea is to always get a good result even with the automatic default settings, so that any user is satisfied.
Perfect Layout supports more than 500 music fonts directly, all Maestro-compatible fonts, and SMuFL fonts. It works in any style: orchestra, big band, musical, chamber music, piano, choir, etc. 
Version 3 runs in all Finale versions from 2014 to the latest 27 and also in native mode on a macOS M1. However, the full range of functions will only be available with the release of Finale v27.3.

If you want to learn more about Perfect Layout, or download the plug-in today visit the Elbsound.Studio website. And make sure you're using Finale v27.3 to get the most from Perfect Layout v3.o. Still using an older version of Finale? Head to the eStore to purchase or upgrade to Finale v27 for as little as $99.
About Jan Angermüller:
Jan Angermüller is an accomplished musician and a software engineering graduate from Germany. He has extensive experience working as an arranger for orchestras, big bands, and television shows. Additionally, he is a skilled bassist and conductor, and has led his own pop orchestra productions.
Jan has been using Finale since 1993. In 1997 he developed a Band-in-a-Box to Finale converter and a music font for electric guitar notation. In 2014, he leveraged his musical and technical skills to create Perfect Layout, a tool designed to automate tasks in Finale. The 49-year-old lives with his two children in his hometown of Hamburg.