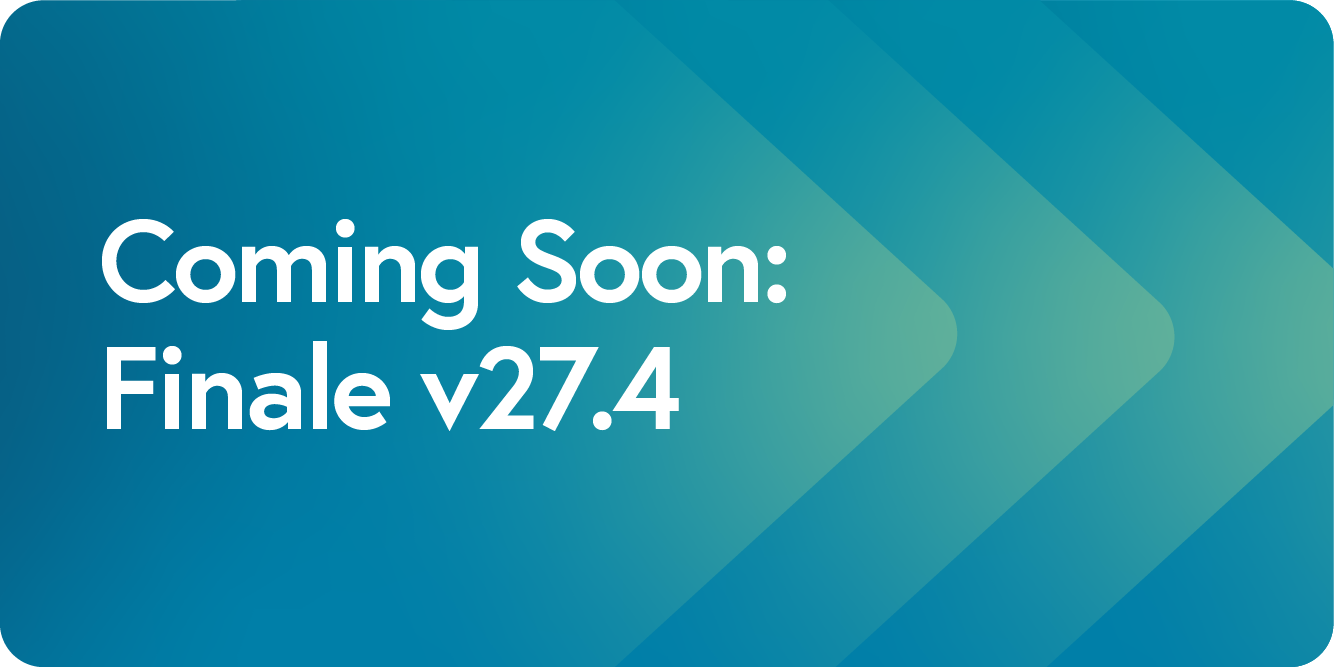 We're excited to announce that Finale v27.4, a free update for all Finale v27 owners, is coming later this year. This update will address several long-standing bugs, and optimize Finale for use with macOS Sonoma.
Regarding macOS Sonoma, we encourage all users of Finale to wait before updating their Mac device to this operating system, as we cannot guarantee proper functionality until Finale v27.4 is released. Additionally, we are aware of an issue in Finale v27.3 affecting editing and adding instruments within the ScoreManager. For a workaround, please see Cannot Add Instrument from ScoreManager on macOS 14 Sonoma.
We look forward to shipping this free update in the very near future. If you would like to get a jumpstart on accessing Finale v27.4, and you are currently using a previous version, you can upgrade to Finale v27 for only $99.