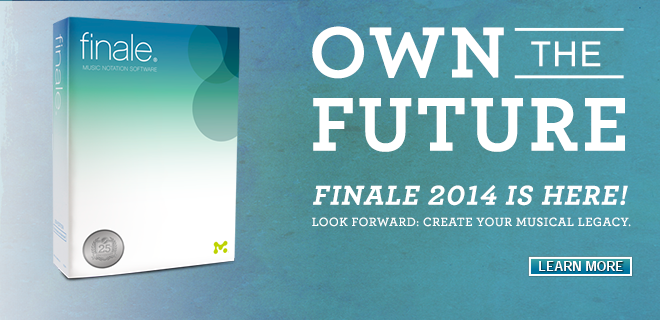 Finale 2014 is here!
Learn more at the new Finale 2014 website, where you'll find all kinds of details, including:
You can upgrade today, from any previous version of Finale, for just $139.95.
Share your feedback on the upgrade, the free trial, the new website, or anything you wish by clicking on "Comments" below.