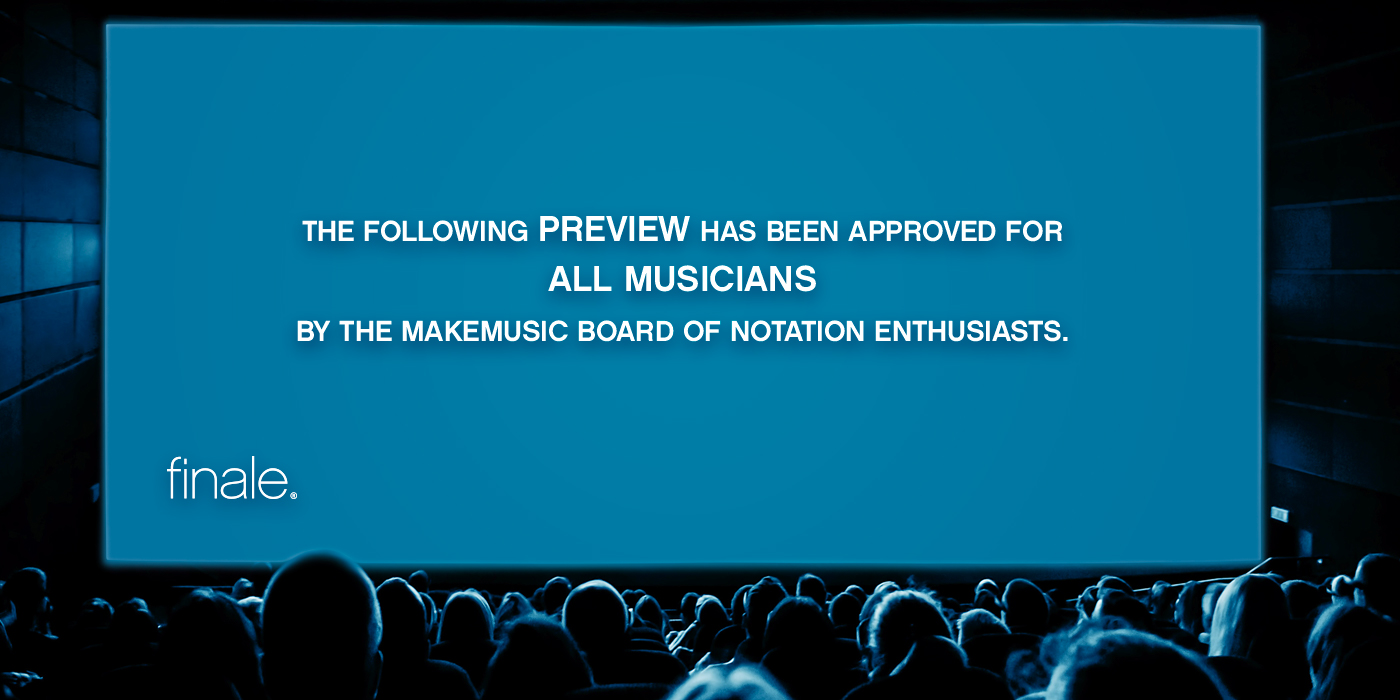 Today we announced plans to release Finale version 26 later this year. This will be the first paid upgrade since the release of Finale v25 in August 2016; all six product updates released since then have been free-of-charge to Finale v25 owners.
While we'll share some sneak previews of what v26 has to offer in the coming weeks, today I can offer a little of the philosophy driving the release.
While the past few major releases have focused heavily on behind-the-scenes work to ensure compatibility with ever-changing technology, Finale v26 will have a greater emphasis on things you CAN see. The goal of Finale v26 is to reduce the time it takes you to produce whatever music you wish, while maintaining your ability to create your way (which is really the true spirit of Finale).
Generally speaking, improvements will focus on streamlining your workflow and will begin with the time it takes to install and get up and running with the new version. You'll enjoy smarter default engraving, performance enhancements, new features, bug fixes, and refinements to included resources such as templates and libraries. Again, our goal in all of this is to make your creative process more efficient while retaining Finale's legendary flexibility.
To receive Finale v26 news as it breaks, subscribe to Finale emails in the upper right corner of this blog, or, if you prefer, simply come back again soon. Whatever you choose, we believe your way is the best way.