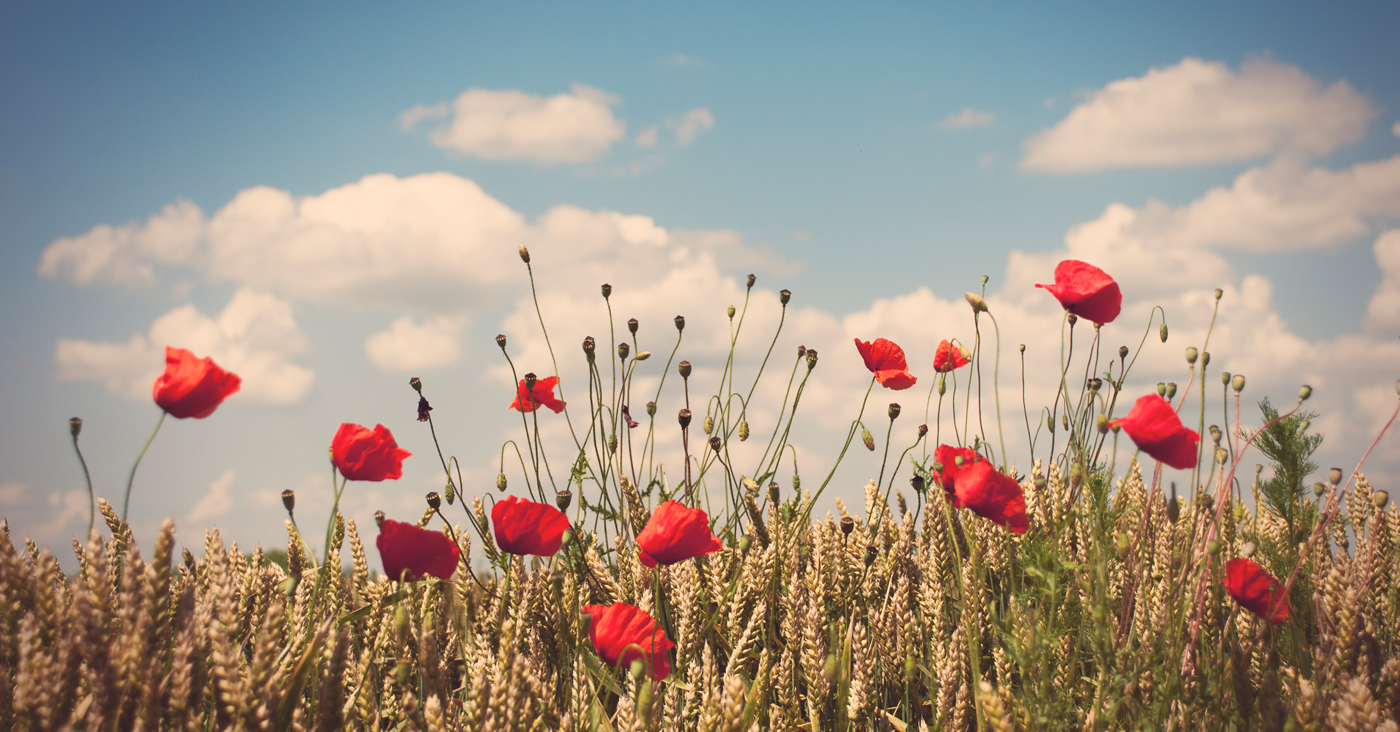 World War I ended on Nov. 11, 1918. The armistice signed between the Allies and Germany called for the ceasefire to take effect at 11 AM: the 11th hour of the 11th day of the 11th month.
In the U.S. we observe Veterans Day on November 11 to honor all military veterans. In the UK and other Commonwealth countries this date marks Remembrance Day (also informally known as Poppy Day). This is when they remember those members of their armed forces who died in the line of duty (as we do on Memorial Day).
Remembrance Day Traditions
The tradition in many Commonwealth countries is to perform the "Last Post" on the eleventh hour, followed by a minute or two of silence. This bugle call sounds similar to "Taps" and is used in much the same way. The "Last Post" is part of daily military tradition, played to signify the end of the day's activities. It is also an integral part of military funerals.
Where Do the Poppies Come From?
The poppy tradition was initially inspired by the 1915 poem "In Flanders Fields." Written by Canadian physician Lieutenant-Colonel John McCrae, the poem describes poppies growing on the fresh graves of fallen soldiers.
In 1918 Moina Belle Michael, an American professor and humanitarian, wrote a poem in response to "In Flanders Fields" titled "We Shall Keep the Faith." In her poem she pledged to always wear a red poppy in remembrance of those soldiers. Moina later promoted the idea of selling silk poppies to raise funds to help disabled veterans.
Today in the Commonwealth poppies are used to honor all military personnel killed in conflicts since 1914. In the US the American Legion Auxiliary offers crepe-paper poppies in exchange for donations, especially around Veterans and Memorial Day.
Music for Today
In honor of the day, we've engraved the "Last Post" for you. In addition to a Finale file we've made a PDF and a SmartMusic accompaniment for your use. You can download all three, for free, as a .ZIP file here. We also recorded MakeMusic's own Mark Adler playing the "Last Post." (Actually, you can see Melanie Balderas recording it in the photo below.)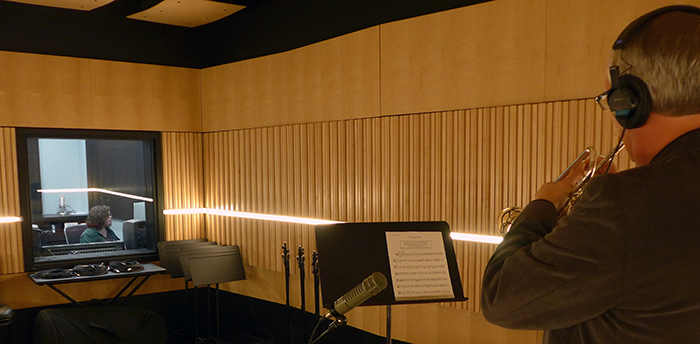 Press the play button to hear the recording:

Do you or your students use SmartMusic? It includes a wonderful choral setting of "In Flanders Field," by composer Christine Donkin. Learn more here. (Note that the promised TTBB arrangement is now available in SmartMusic as well.)
We hope this music piece inspires you to reflect on the sacrifices all veterans have made on the behalf of others.