With the release of version 25, Finale was updated from 32-bit to 64-bit bit. We've blogged about this in the past. As a result, every third-party developer of Finale plug-ins had to update their code to work with the new Finale.
"Can I run 32-bit plug-ins in a 64-bit Finale?"
This is a common question. Unfortunately, the answer is no. As we mentioned here, there is no emulation mode for the PDK.
Updating these plug-ins has been a monumental task and has involved significant collaboration between MakeMusic and these independent developers. We would like to publicly thank Michael, Robert, Robert, Tobias, and Jari for their efforts and the significant value their plug-ins have added to Finale since Finale '97. We're happy to report that both Robert Patterson and Tobias Giesen have released 64-bit versions of their plug-ins (in addition to the MusicXML plug-in). That leaves Jari Williamsson, creator of JW Plug-ins, unaccounted for.
[Update 3/17/17 – Several of Jari's plug-ins are now available — see details below!]
What Really Happened to Jari Williamsson?
For the last year or so, Jari has not commented on whether this is something he's working on. In fact, Jari has not commented at all, about anything. This has led creative minds in the Finale community to imagine several conspiracy theories explaining his "disappearance." These range from the pleasant (he won the lottery), to the political (he's been drafted by the Swedish army), to worst-case scenarios (he's dead).
With the exception of the lottery, I'm glad to report that none of these rumors are true. Today we can confirm that Jari is alive and well. So why the lack of communication?
Well, for one he's a violinist with the Gothenburg Opera, and they're having a very busy season. In addition, Jari has a family to whom he's very devoted. On top of this, Jari is always working to grow and develop, and is currently pursuing a degree in mathematics.
Note: musicians make amazing mathematicians!
His studies have taken a significant amount of his time and thus the free Finale plug-ins that he so diligently developed for the past 10+ years have taken a backseat. Jari is a brilliant fellow and we wish him all the best and great success.
What About My Plug-ins?
We understand that life without these plug-ins has been difficult – even for us. Two critical groups of the Peaksware organization, Alfred Music Publishing and our SmartMusic Repertoire Development, rely on these and other third-party plug-ins to develop content.
So where does this news leave the plug-ins that we all need to complete our projects and meet our deadlines?
As mentioned previously, MakeMusic has helped plug-in developers during this 64-bit migration and we will provide help and support to Jari to lighten the burden. Fortunately for us, there is a brief break in Jari's schedule that will allow him get to back to the plug-ins and finish the migration. While it would be remiss of us to make promises on his behalf or announce a proposed ship day, we at MakeMusic trust Jari and know what an excellent and efficient developer he is.
That said, they are coming. As plug-ins are updated, Jari assures us he will post them. We will help share that communication as it becomes available.
Stay tuned!
Update 3/17/17:
Jari announced today that 17 plug-ins for Finale 25 on the Mac are now available here: http://finaletips.nu/index.php/download/category/44-64-bit-mac-plug-ins and Windows plug-ins are available here: http://finaletips.nu/index.php/download/category/43-64-bit-windows-plug-ins
Update 3/20/17:
Jari has released 10 additional plug-ins. See the Mac and/or Windows links above for details.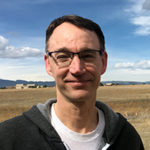 Michael Johnson is the vice president of professional notation at MakeMusic. He first joined the company in 1996 as a technical support representative, solving tricky issues with Finale 3.5.2. He earned his music education degree from the University of Dayton and his computer science degree from Metropolitan State University.
Michael lives in Colorado with his spouse, Owen, and their son, Elliot. When he isn't modifying Finale files with plug-ins, he enjoys playing the trumpet and bicycling around the Rocky Mountains.