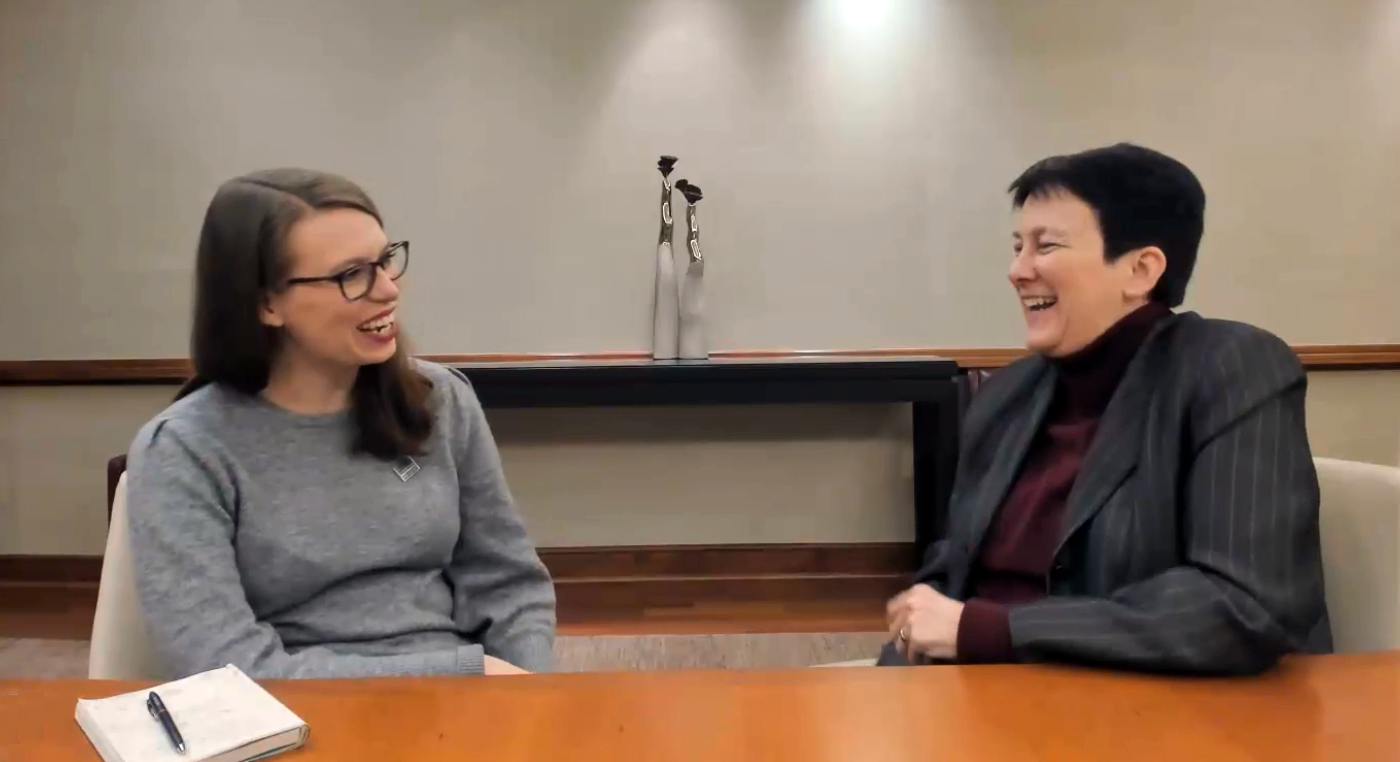 Last December I had the distinct pleasure of interviewing composer Jennifer Higdon at the Midwest Clinic. Jennifer is one of the most performed living composers in the United States; she is the recipient of the Pulitzer Prize, multiple Grammy Awards, and Northwestern University's Nemmers Prize.
While we don't need a reason to celebrate an incredible composer (and Finale power user) like Jennifer, it seems especially appropriate on International Women's Day. It's important to provide examples of women creating and doing exceptional things.
In our conversation we discuss a post-concert talk with at the Baltimore Symphony. This talk featured three speakers: Jennifer, Marin Alsop, and Hilary Hahn. During the event a young girl raised her hand and said how exciting it was for her to see three incredible female musicians on the stage before her. Creating this kind of visibility can encourage and empower women to believe that they are capable of the same greatness.
Jennifer is an expert musician and composer, beyond being a role model for women. In this interview, we talk about the life of a modern composer. We discuss everything from dealing with large notation files (did you know that operas are kind of long?) to the feeling of staring down a blank page and having the courage to start writing. Jennifer's advice is, "Don't look up at the mountain." If you just look down at your feet and take composition a few steps at a time you will summit the mountain before you know it.
Check out the interview for more inspiration and practical tips from an incredible composer.