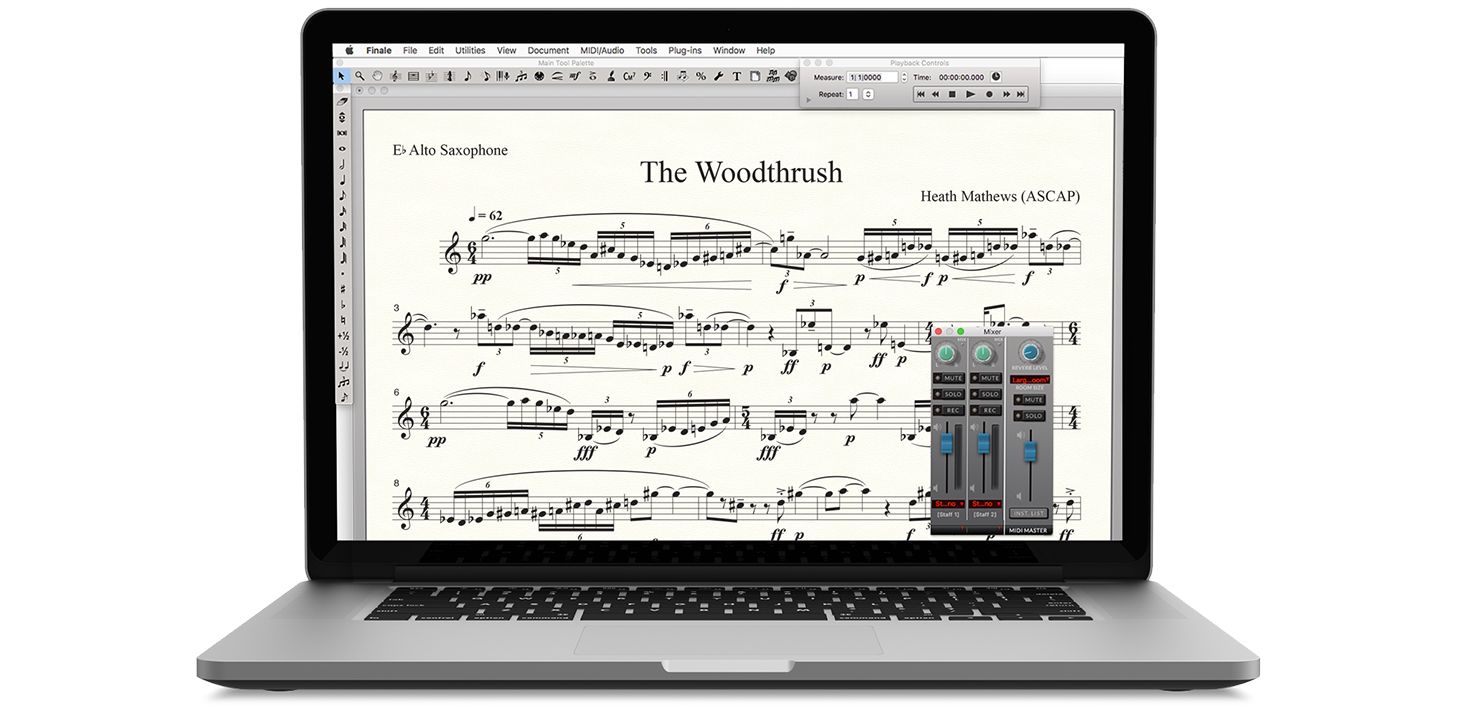 finale v27 is here
The latest version of the world's most powerful music notation software is available now. Finale v27 brings support for sharing content, refined workflows, playback improvements, and bug fixes. Get ready to envision, create, and share music your way.
music your way
With unparalleled control over your compositions, Finale v27 is the most powerful version of Finale yet. Every improvement has been designed so that more of your creations can be practiced and performed.
envision your way
Finale offers a level of control that no other music notation software can match, and empowers you to create anything you can imagine. When creating with Finale, you can feel confident that your score will sound great, your parts are ready, and your musical vision is communicated clearly.
create your way
We're committed to creating software that adapts to your needs. Finale is the only music notation software that gives you the tools to create flexibly, intelligently, and efficiently, without losing functionality. The world's foremost musicians rely on Finale to look their very best.
share your way
Music is better when it's shared, and with Finale, there are more ways to share than ever. Whether you're using Finale's interactive sharing via SmartMusic, MusicXML or audio files, collaborating with your fellow musicians has never been easier.
upgrade
from any previous version
$99
buy now
own Finale today
$299
Special pricing available:
academic + theological – $99
trade up
from SongWriter, PrintMusic, or Allegro
$99
try finale free for 30 days
"I consider Finale to be indispensable in my compositional process."
Jennifer Higdon // Pulitzer Prize and Grammy Award-winning composer
"I love that Finale gives you the ability to adjust any facet of your music…"
Alex Lacamoire // Musical director and orchestrator of Hamilton
"In addition to being incredibly powerful and flexible from a notation standpoint, I appreciate Finale's playback quality, which I find really useful in checking my orchestrations."
Justin Hurwitz // Composer behind the hit modern musical La La Land